Health
Culture
Leagues, NCAA following suit with pregnancy protections
Why this matters
It's time to break the stigma about motherhood in sport.
For years, when an athlete became pregnant, other numbers were top of mind in addition to the all-important 10 fingers and 10 toes of the baby. What's the new ranking when I get back? How many years are left on my contract?  Am I still scholarship eligible? Then, the ultimate — How long before they expect me back and ready to play?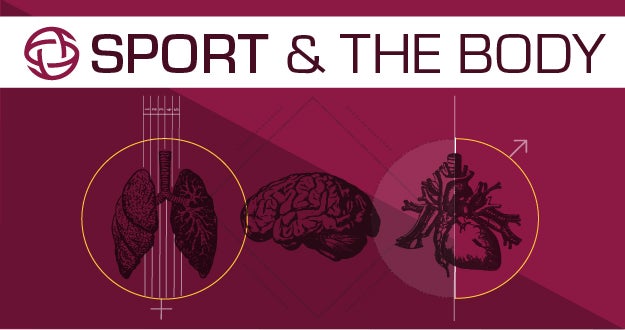 Those concerns add stress to the pregnancy and could possibly derail postpartum recovery plans. Over the past year, athlete mothers have raised their voices loudly, adding to a long list of women in business speaking out. They are effecting change. Women in track and field, basketball and tennis, in particular, have made news with their efforts to change the system. The NCAA has also made changes to how it handles pregnancy. It often starts with a loud message.
New York Times Op-Ed Starts A Wave
"Pro sports and motherhood? That's just crazy. … When a woman decides to have a baby, it pushes women out at their prime."
                                 US national champion, Olympic runner Alysia Montaño 
In May 2019, the month set aside to celebrate Mother's Day, runner Alysia Montaño and U.S. Olympic marathoner Kara Goucher spoke out against Nike, their sponsor, for the company's discriminatory payment practices following the birth of their children. In a blistering op-ed video for the New York Times, Montaño shows herself bracing her stomach, pushing her body back to running form in order to keep her pay. By speaking out, she knowingly risked retribution, forgoing the company's confidentiality clause, in order to bring the issue to light.
Goucher had a similar experience, sharing in a Sports Illustrated article that "Nike was going to stop paying her until she started racing again. She planned to run a half-marathon three months after giving birth in an effort to start getting paid again." 
Soon after the New York Times story was published, several companies like Burton, Altra and Brooks, rushed into a prevent-defense mode, altering or sharing their mom-friendly policies that provide protected status for athletes during and post pregnancy.
Ten days after Montaño's story, feted record-holder Allyson Felix added her own tale of tenuous negotiations with Nike following the complicated November 2018 birth of her daughter. The company had, in 2018, offered her a contract that was 70% lower than the contract she had previously signed. She left the deal, opting to sign with Athleta, becoming the company's first sponsored athlete.
The backlash was strong and Nike eventually responded, in stages, ultimately releasing an amended policy in a letter dated August 12:
"If ATHLETE becomes pregnant, NIKE may not apply any performance-related reductions (if any) for a consecutive period of 18 months, beginning eight months prior to ATHLETE's due date. During such period NIKE may not apply any right of termination (if any) as a result of ATHLETE not competing due to pregnancy."
Experts weighed in, and so did other women who wanted to let the media know that there are some companies that get it right out of the gate.
Twin U.S. women's hockey team gold medalists Monique Lamoureux-Morando and Jocelyne Lamoureux-Davidson spoke out in support of the athletes who were mothers, and gave a shout to their sponsors in an interview for NBC News. "For us, we've been fortunate that our primary sponsorship arrangement is with Comcast NBCUniversal, which fully supported us financially — and even accommodated our special needs — during our pregnancies. The issues raised by the Nike story go beyond corporate sponsorship of athletes. For the two of us, and for millions of other working women, that story crystallized the importance of maternity benefits — for all working women, including athletes."
The Leagues Prepare to Follow Suit
Nike's other premier athlete, Serena Williams, showed up in their ads about her on-court triumph as a new mother. She'd been treated well by the sponsor, but her league, the Women's Tennis Association (WTA), had some catching up to do. Serena left the Australian Open a champion, ranked No. 1 but returned to the competition after giving birth unseeded. That won't happen to the next player-mother. Under the revised 2019 guidelines, a player can use a special ranking, up to two times:  "If a player is out of competition due to pregnancy or a medical condition, she is allowed 3 years to use her special ranking. In the event of pregnancy, the time period is calculated from the birth of the child."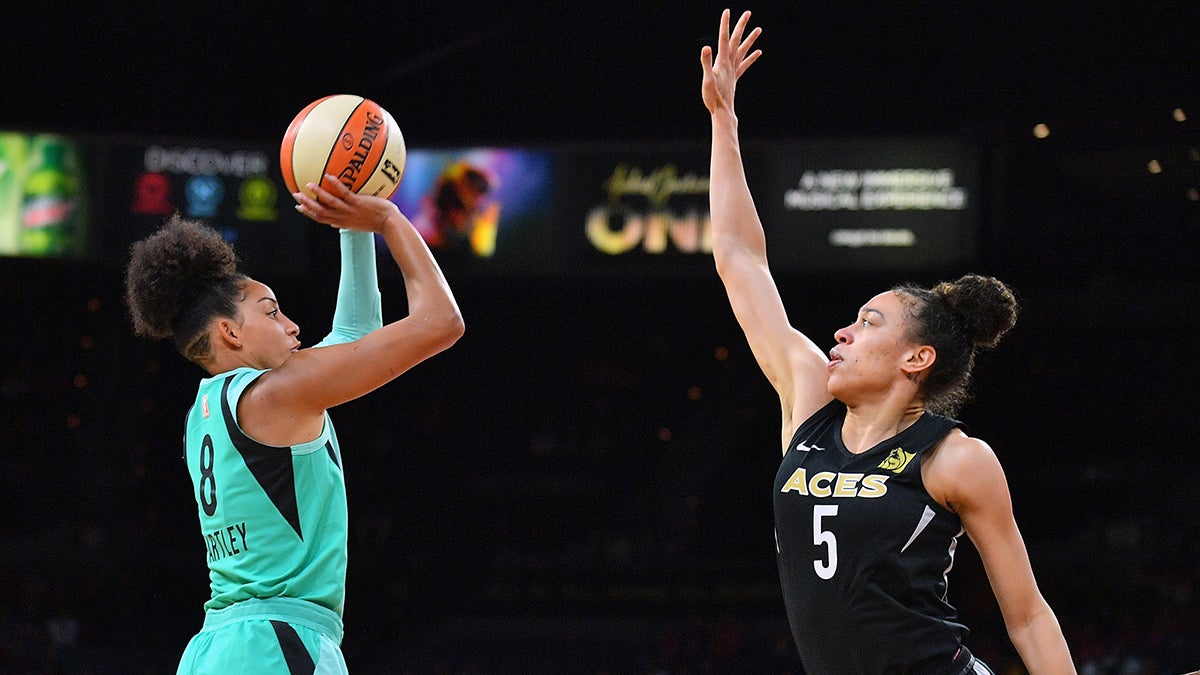 The WTA also made changes to allow for compression leggings or shorts to be worn without a skirt, another issue following Serena's catsuit snafu. She wore the leggings, she said, to manage a potential problem with blood clots. Without such a high profile player commanding attention, it is unclear how long it would take the association to make these changes. 
Now, it's time for basketball to pick up its game. In late October, the WNBA and WNBPA announced their decision to extend their current collective bargaining agreement (CBA) for 60 days, through December 31, while continuing discussions regarding a new agreement.
New York Liberty player Bria Hartley, a single mother of a 2-year-old, believes that the discussion must include increased services for mothers. Under the last CBA signed in March 2014, a provision stated that players who were pregnant while under their contract could receive 50% of their salary while on leave and all of their related medical expenses would be covered by insurance. She, and others, believe that's not enough.
 "There are a lot of things that aren't in our CBA that I think should be for moms, so I definitely try to advocate for that," said Hartley, who, like 90 of the WNBA's 144 players, supplemented her salary by playing overseas in the off-season. The issue is critical, as at the end of the 2019 season, Skylar Diggins-Smith exposed her decision to hide her pregnancy from her team while playing the entire 2018 season. Her reasons, she's said, are related to league policies and practices.  
College Level — Moms on Campus 
In 2008, Spencer H. Larche's article in the Marquette Law Review asked if the NCAA should consider a "Pink Shirt" year, allowing student-athletes a specific designation for maternity or paternity leave. That would have certainly helped Tara Brady in 2003, when her basketball scholarship was revoked after giving birth. Her case landed in federal court, with lawyers arguing that her pregnancy should have been protected under Title IX, which "makes it illegal to discriminate because of sex, which includes discrimination on the basis of pregnancy, childbirth, false pregnancy, miscarriage, abortion, or related conditions, including recovery." Brady and her school, Sacred Heart University, agreed to settle, but the case brought the NCAA to task on its pregnancy policies. Since then, much has changed.
The recently produced toolkit outlining resources called the NCAA Pregnant and Parenting Student-Athletes: Resources and Model Policies document may be the closest to a complete guide yet. Its goal is to assist students in securing the services necessary to maintain one's status after becoming a parent. The introduction states the following:
"The Model Policy is fully in accord with the NCAA's purpose. It is based on an ethic of care, to ensure that pregnancy is treated consistently with the broad goals that all student-athletes work toward graduation, that physical and mental health issues be managed appropriately, and that all policies are fair to both men and women."
The gender-neutral policy addresses the physiological, emotional health and personal privacy concerns of athletes. Noting that many schools require student-athletes to waive their rights to medical privacy or disclose existing medical conditions, the Model Policy discourages such disclosure requirements, as pregnancy should be handled differently than other physical injury conditions.
The document proved to be necessary after several stories were reported as part of a gut-wrenching 2007 ESPN article. The report revealed the lengths that women took to hide or terminate pregnancies in order to retain their scholarships in schools across the country. 
Even still, with a glowing spotlight on the issue, athletic departments provided scant resources to students who were parents. Lynne Ford wrote in her book, Women and Politics: The Pursuit of Equality, that "a survey of 85 existing intercollegiate student-athlete pregnancy policies indicates that 85% of Division I, 94% of Division II and over 98% of Division III schools lack any written policy to guide athletics departments' responses to student-athlete pregnancy and parenting concerns."
Now, with the toolkit and more attention from the professional leagues, along with discussion on social media, pregnant athletes may find the resources they need to stay in school and return to the game. 
The Issue Will Only Grow Larger
Since the adoption of Title IX in 1972, the number of girls participating in high school sports has increased to over 40% of athletes, a number that continues to grow, even as the total number of students participating in high school sports shows declines year over year.
If what we've seen holds true, the number of women in collegiate and professional sports will grow at the same rapid pace, and they, too, could become mothers at the peak of their playing careers. Creating fair policies and procedures will allow leagues to grow and adapt as the number of athletes increases, making it easier to focus on the ultimate goal - playing to win the game.
Mia M. Jackson is a writer based in Germantown, Md. 
Tags:
Allyson Felix
,
Altra
,
Alysia Montaño
,
Australian Open
,
basketball
,
Bria Hartley
,
Brooks
,
Burton
,
Comcast NBCUniversal
,
Jocelyne Lamoureux-Davidson
,
Kara Goucher
,
Lynne Ford
,
marathon
,
Marquette Law Review
,
Model Policy
,
Monique Lamoureux-Morando
,
Mother's Day
,
NBC News
,
NCAA
,
New York Liberty
,
New York Times
,
NIKE
,
Olympics
,
pink shirt
,
Sacred Heart University
,
Serena Williams
,
Skylar Diggins-Smith
,
Spencer H. Larche
,
Sports Illustrated
,
Tara Brady
,
tennis
,
Title IX
,
track and field
,
U.S. Women's hockey team
,
WNBA
,
WNBPA
,
WTA
Related