Health
Science
Marko Cheseto quietly rewriting para athlete record book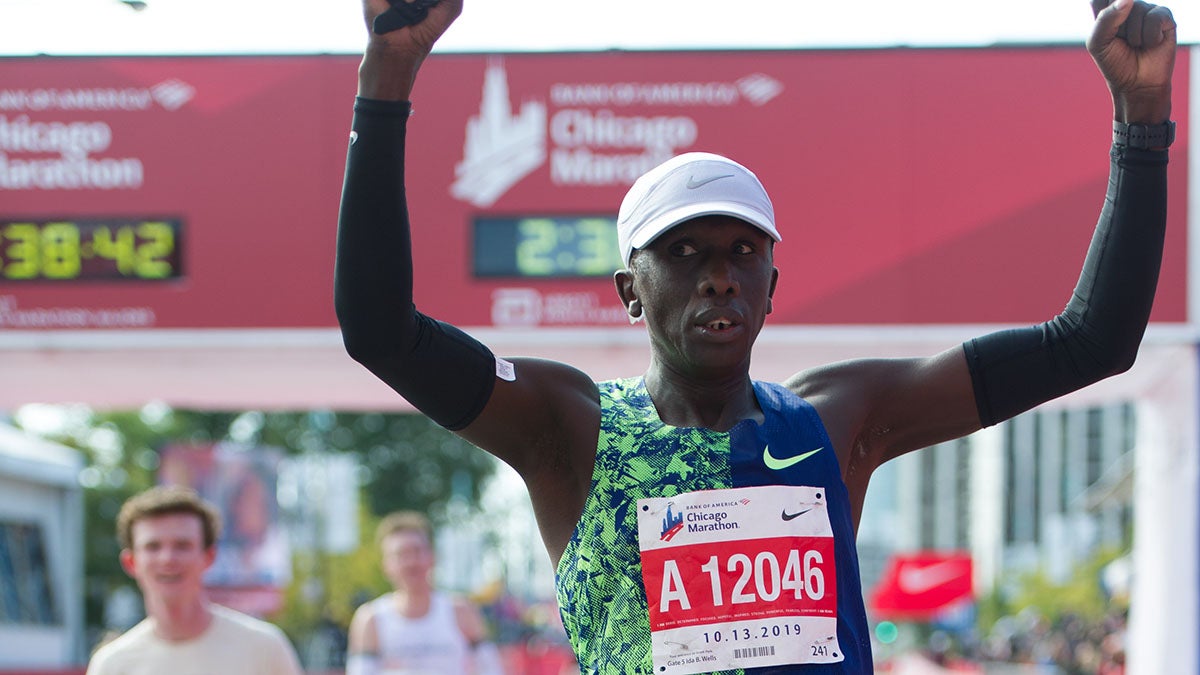 Three Kenyans made running history on the weekend of October 13, 2019. The exploits of  Eliud Kipchoge and Brigid Kosgei are well-documented. In a controlled setting, Kipchoge ran the marathon distance under two hours for the first time in history. And in competition, Kosgei smashed the women's world marathon record in Chicago.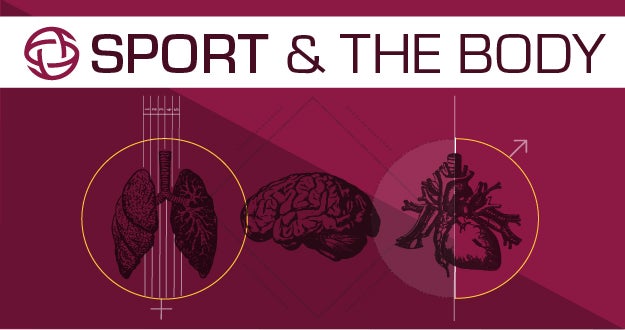 But a largely unnoticed accomplishment by Marko Cheseto Lemtukei is equally impressive.
At the Chicago Marathon where Kosgei set her record, Cheseto ran the world's fastest known time for a double lower-limb amputee. Wearing running prostheses, he covered the 26.2 miles in 2:37:23, surpassing his own previous best of 2:42:24, which he ran at the Boston Marathon in April.
And only three weeks after his finish in Chicago, Cheseto will toe the line at the New York City Marathon November 3, 2019 and celebrate his first anniversary as a marathon runner. 
The road that will take him to the finish line in New York's Central Park has been a long one, leading from Kenya to Alaska, through loss and depression, the amputation of his feet, and then a return to running.
When Cheseto, who recently signed an endorsement deal with Nike, was growing up in Kenya, he said "running was a lifestyle." 
He was inspired by his aunt, Tegla Loroupe, a three-time world marathon champion and the first African woman to hold the world marathon record and win the New York City Marathon, which she won in 1994. 
"I was the closest relative that I knew who was running," Cheseto said. "The motivation was: She ran, she won a marathon, she was driving a car. It was a dream for any kid in that part of the world to, at one time, run like her."
Time for another marathon? Yes I will be running @nycmarathon November 3rd. This is a milestone to mark my 1 year anniversary of marathon running which started in New York. It's all about fun.#lifewithoutlimitations #justdoit #poaproud @Nike @POAOrlando @runnersworld @espn pic.twitter.com/GAm8z37bRD

— Marko Cheseto (@marathonmarko) October 19, 2019

When Cheseto was in elementary school, he ran as a method of transportation. His school was about four miles away, so he would run to and from school. And running errands really meant running errands. 
 "If we were told to go buy something from the store, we would run," he said.
In high school, Cheseto wanted to run because "it was a chance to get out and make more friends and travel" around Kenya. He wasn't planning to run beyond Kenya. But when he was ready for college, he said he "met a coach from Texas Tech who introduced me to the idea of athletic scholarships in the U.S."
The University of Alaska at Anchorage recruited him, and he enrolled in 2008. He ran a few different events but focused on the 5-kilometer and 10-kilometer runs. And he convinced his coach to recruit his younger cousin, William Ritekwiang, who joined the team.
The two cousins were close, and Ritekwiang was a happy person, Cheseto said. But in early 2011, Ritekwiang took his own life.
 "He called me, and I was doing my schoolwork, and he wanted me to talk to him," Cheseto recalled. "I was not available at the time, but then I got home, and he had already committed suicide."
Cheseto blamed himself for not being able to help his cousin.
"That pushed me on a down spiral," he said.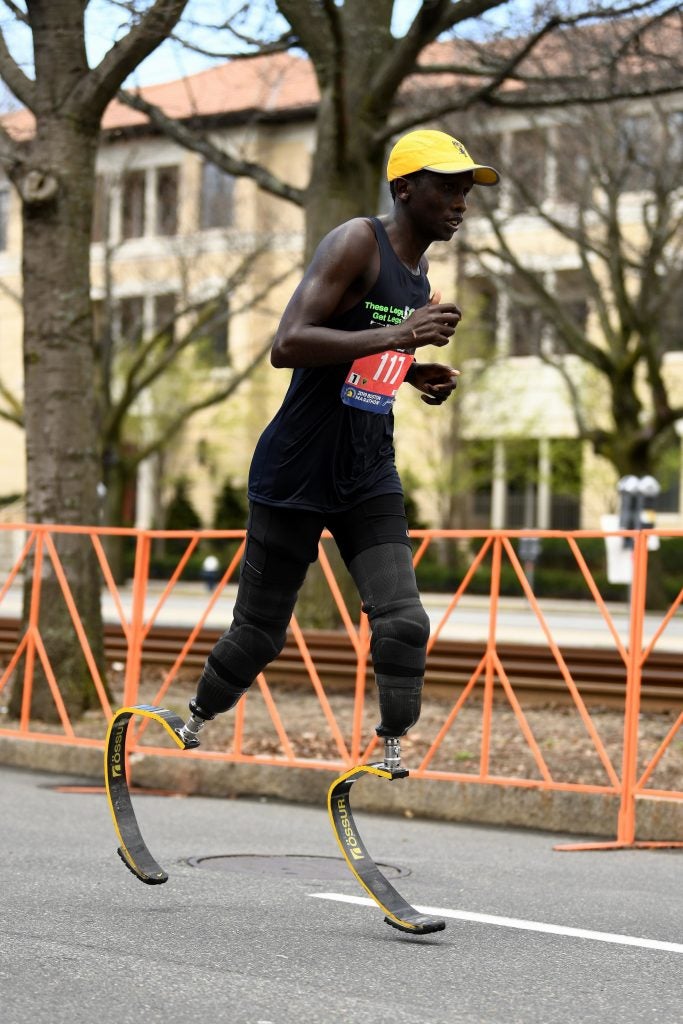 Distraught, Cheseto was prescribed antidepressants. In November of that year, Cheseto said he took some antidepressants and went for a run. He overdosed, and passed out while running through the woods in the snow.
"When I woke up, I didn't know how long I had passed out until I stumbled into a hotel lobby," he said.
He had been lying in the snow for three days.
"The next thing I knew, I was in the hospital. My hands were really, really painful, and I couldn't feel my legs," he said. His frostbitten feet developed gangrene, and three days after he entered the hospital, he was told his legs had to be amputated below the knee. The amputation changed his mindset.
 "Prior to the amputation, I was blaming myself" for Ritekwiang's death, he said. "But then I thought, you couldn't even save your own feet — and you had them within you. So I realized there are some things in life that you don't have control over.
"That kind of helped me in a way, to heal, knowing that maybe there was really nothing that I could have done."
After the amputation, Cheseto was fitted with walking prostheses. He said at the time, he had never seen anybody wearing prostheses. 
"I had not even heard about the Paralympics at all," he said. But his friends started talking to him about being able to run again, and Oscar Pistorius, a double-amputee who competed in the 2012 London Olympics, was famous at the time.
"That was the story being used to tell me, 'See, there are people who are out there who are doing great with running,' " Cheseto said.
By the summer of 2012, he was running again, wearing regular walking prostheses.
"It was a good feeling to be able to run after being down for quite some time," he said.
He applied for some grants, and the Challenged Athletes Foundation gave him his first running feet in 2013. He trained with the Alaska-Anchorage track and cross-country teams, and then he decided he wanted to run in the Paralympics, but the Paralympic Games do not include any long-distance races for lower-limb amputees who run on prosthetics.
So he switched to short distances in an attempt to qualify for the 2016 Rio Paralympics. He said "it didn't really click" and he "had to reevaluate my running plan. What do I actually want?"
In the summer of 2018, he and his wife and kids moved from Alaska to Orlando, Fla., where he could train year-round and where his prosthetist was located. Amputees need to work closely with a prosthetist to ensure the correct fit and alignment, and Cheseto had been traveling to the Prosthetic and Orthotic Associates clinic in Orlando. Cheseto now works there himself as a prosthetic technician.
Cheseto decided to turn his attention to the marathon.
"One of the things that motivates me to run marathons is, the more I can do it — and I know some other people out there who are doing it too — it might open an opportunity in the Paralympics so they can have a marathon for people running on prosthetics." 
Cheseto is looking forward to competing in the 2020 Boston Marathon, which will be the first time any of the six Abbott World Marathon Majors will have a competitive para athletics division for ambulatory para athletes — complete with awards and prize money. At the 2019 Boston Marathon, the organizers announced this new division, and Cheseto was part of that. When he ran, people acknowledged what he'd accomplished.
"Many people were made aware that there are actually (ambulatory lower-limb amputees) running the marathon — and running it really fast," he said.
When he crossed the finish line in Chicago, no officials said anything about his time, but his wife was there to congratulate him on what she knew was a new record. And he was just happy to finish with that time, he said.
Cheseto's Boston and Chicago times are not recognized as official world records by the International Paralympic Committee (IPC), which maintains world records for para sports, because he does not have a current IPC athlete license. (He did have one for 2018.) The Paralympics do not include a marathon for Cheseto's classification, which is T62.
Still, the accomplishment is just as meaningful to Cheseto. 
"This is my philosophy always: As long as you are doing something good, somebody out there will recognize it," Cheseto said.
The fact that Cheseto's accomplishment flew under the radar underscores the importance of showing people what para athletes are capable of doing. For people who do notice him, Cheseto is an inspiration.
 "What's important about it is that next kid sitting at home," said Bob Babbitt, cofounder of the Challenged Athletes Foundation. "Marko shows what's possible." 
Cheseto also hopes his experience encourages other amputees.
ICYMI: Marko Cheseto broke his own world record at the Boston Marathon yesterday. pic.twitter.com/eTxDhNpIdB

— UAA XC/TF (@UAAXCTF) April 16, 2019

 "My hope is I will inspire a kid out there who is an amputee like myself, and maybe he or she can compete in the Paralympics and have a career out of running marathons," he said. "Disability does not define who we are."
But his example is valuable to more than runners with disabilities.
"When he's at that marathon, and other able-bodied athletes are questioning what they can accomplish, and they see this guy run 2:37, it helps them redefine their limits," Babbitt said. "It sort of changes things for you."
Cheseto hopes the Paralympics and other major marathons embrace the marathon for ambulatory amputees soon. In the meantime, he said he is going to "just keep doing my thing" and not just wait for the Paralympics to add the event.
The Nike contract gives Cheseto the opportunity to focus on his training, and he said it provides a platform for him to "speak out loud."
"As people running on prosthetics, we have the ability to show the world that, yes, we are able to run the marathon — and run it competitively," Cheseto said. "I know at least three guys who could be very competitive. Those are just my friends that I know. I'm sure there are so many other amputees out there." 
Cheseto wants to finish all six Abbott World Marathon Majors, "and try to up my game a little bit and see if I could hit the Olympic qualifying times "— not necessarily to compete in the 2020 Olympics, but just to run the time that would qualify.
Other para athletes are pushing boundaries as well, Babbitt said.
 "Every single day, new breakthroughs are happening, because athletes are going, 'Why not? Why can't I train the way I trained before?' " Babbitt said.
Six months after the Boston Marathon former @UAASeawolves runner Marko Cheseto shaved five minutes off his record marathon time, and became a Nike Athlete in the process. #RunMarkoRunhttps://t.co/6m37RT9n5A

— Patrick Enslow (@Enslow_P) October 16, 2019

The Challenged Athletes Foundation and the prosthesis manufacturer Össur hold amputee running clinics around the country, and Babbitt said Cheseto has been a huge part of them since he began running with prostheses, helping children and adults learn to run.
"He wants that next person to know that they can achieve whatever they want," Babbitt said.
That starts with appropriate prostheses.
 "All of us know how important it is for people to have the equipment they need to stay in the game of life, and the power of sport is sometimes underestimated," Babbitt said.
Along his journey, Cheseto has become an advocate of mental health as well.
"I know it's one of the areas in human health that is almost regarded as a weakness, but it's not true," he said. "When somebody's struggling with depression, it's not something that you can just tell them, 'Get over it.' It needs attention. It's just an illness like any other illness."
And if his experience can encourage people — with or without disabilities — to be physically and mentally healthy, then he believes he has succeeded.
"What's great about Marko is that he's not just a great runner," Babbitt said. "He understands he's been given a second lease on life, and he also understands that there's other people out there who gain power from him — from what he has done."
Allison Torres Burtka is a freelance writer and editor based in metro Detroit. You can read more of her work here. 
Tags:
2012 London Olympics
,
Abbott World Marathon Majors
,
amputee
,
athlete license
,
Bob Babbitt
,
Boston Marathon
,
Challenged Athletes Foundation
,
Chicago Marathon
,
International Paralypmic Commitee
,
IPC
,
Marko Cheseto
,
Marko Cheseto Lemtukei
,
New York City Marathon
,
NIKE
,
para athletes
,
Paralympics
,
Prosthetic and Orthotic Associates
,
T62
,
Tegla Loroupe
,
University of Alaska at Anchorage
,
William Ritekwiang