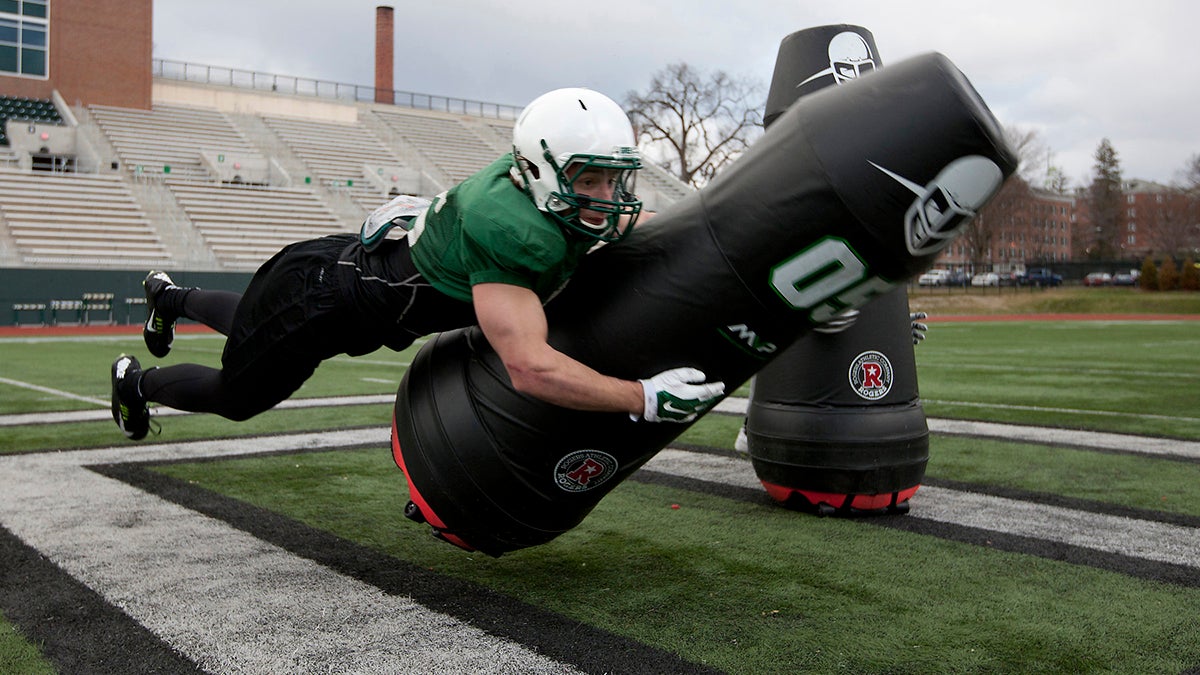 Editor's Note: This story is being highlighted in Global Sport Matters' Best of 2019.
Picture this: A college football coach is on a recruiting visit. Sitting in the living room of a defensive lineman he covets, he tells the player and his family the athlete will spend his entire career without tackling a teammate or being tackled by a teammate in practice. Yet, as a defensive player, he will work on tackling more than anything else.
That is pretty much how recruiting visits have played out at Dartmouth since 2011. Coach Buddy Teevens and his staff teach plenty of tackling, but through the use of mobile dummies, not other players.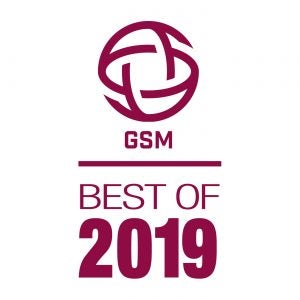 Those who think the Big Green are big wimps should think again. The team finished the 2018 season ranked second in the 124-team Football Championship Subdivision in rushing defense (allowing an average of 80 yards per game) and fourth in total defense (280 yards). In 2015, the unit allowed the fewest yards per rush attempt and recovered the most fumbles, a byproduct of solid hitting, while sharing the Ivy League title with Harvard and Penn.
"People always say, 'You guys never tackle,' and 'How can you get any good at it?' " said Teevens, whose team went 9-1 last year and has recorded seven winning seasons in the past eight. "Well, that's not true. We don't tackle each other. I bet my guys tackle more than anybody in the country and with the use of an inanimate object."
When awareness concerning concussive head injuries increased about a decade ago, Teevens said he believed something could be done to reduce the amount of contact.
No one could change the fact injuries may take place during the Ivy League's 10-game schedule. But what about injuries sustained during all of the spring, preseason and in-season practices? Did the potential wear and tear during those sessions outweigh anything incurred in games? Teevens, who is on the NCAA Committee on Competitive Safeguards and Medical Aspects of Sports, asked the same questions and sought to address them.
"Our sport is a collision sport, but do you have to have those collisions in practice far more than what would happen (in a game) on Saturday?" he asked.
In 2011, Teevens announced to his team that tackling each other during practice was a thing of the past. He told them they would use blocking sleds, stationary tackling dummies and other available tools. In 2015, the university's engineering department and a group of players put their heads together to develop mobile dummies that could be used by the football team during practice.

"If you're hitting the whole time, there will be deleterious effects over the course of the year," said Teevens, who noted 21 of his 22 starters played every game during the 2018 season. "But if you can engage in contact that is more friendly, if you will, because of a setup with absorbent dummies, you are not going to have head-to-head contact and subconcussive (blows). It's a more controlled deal, and there is an application to what we do on Saturdays."
The dummies Big Green use were developed by Dartmouth-based MVP Dummy, which was formed in 2015 as a result of the ongoing collaboration between Teevens and the college's engineering school. The engineering school developed and built the first mobile dummies for the football program.
MVP stands for Mobile Virtual Player. The company's president and CEO, Joe McLaughlin, and Teevens were teammates on the 1978 Dartmouth team that won the Ivy League championship.
"Using a robot on the football field is something that, even growing up in technology and working with it the past 30 years, I would have never anticipated," said McLaughlin, who spent three decades working in the computer software business.
McLaughlin credits the intersection of technology and a coaching fraternity that has become more forward thinking than when Woody Hayes and Bear Bryant roamed the sidelines.
"It's really two things that have changed and one is the technology and the other is the attitude," he said. "When we were playing ball, (the mentality) was hit as much as you can and if you're not practicing well you don't get any water. If you're not hitting, you are not tough and there were many drills that emphasised toughness. Now, it's about how do we keep players healthy for game day and still train them appropriately and practice appropriately. That's where these two things collide. Dartmouth hits more than any team in the country, but they don't hit each other."
Teevens and his staff use six dummies, four MVP Drive and two MVP Sprint models. The former weighs 190 pounds and can move at up to 18 mph. The latter, which went on the market in August, weighs 160 pounds and maxes out at 16-18 mph.
The upper portion of each dummy is comprised of foam padding so it does not hurt when a player applies a tackle. A heavily padded base contains the motor, control board and firmware that connects to a remote control device that is much like a joystick. With the remote device, members of the coaching staff can adjust a dummy's speed and direction depending on the practice drills.
The dummies, which cost from $3,450 to $5,500, are not just for hitting. They can mimic a charging lineman or linebacker and help a quarterback evade a pass rush or mimic a defensive back sticking to a receiver. 
The popularity of the dummies — a lighter weight MVP Junior model is available for players younger than 13 — is high. McLaughlin said 17 NFL teams, approximately 70 colleges and 100 high schools utilize MVP Dummy models.
As the development and production of the dummies grew, McLaughlin and his team realized they needed help on the manufacturing end. While MVP Dummy continues to engineer and develop the dummies, the Drive and Junior models are manufactured and sold exclusively by Michigan-based Rogers Athletic and the Sprint model is manufactured by Massachusetts-based Columbia Tech and sold by MVP.
"With the use of these dummies, you can train players to be smart about their tackling technique and progressions by doing it repeatedly," said Teevens, who noted his team is the only one in college football to practice tackling entirely with the use of dummies. "Linebackers are at it 20 minutes per day because that's something they have to do, but not once will they tackle a player."
One of those linebackers is senior Jack Traynor. He admits it was a bit odd when he learned how practices at Dartmouth were conducted, but he had no problem adjusting to drills in which he could not lay into a ball carrier despite his position.
"My parents, and especially my mom, loved hearing it," said the Illinois native of the initial reaction. "There was a little bit of an adjustment process, but now being a fifth-year senior, I appreciate not having to go to the ground every time you make contact."
Not only did Traynor adjust, but he also is a two-time All-Ivy League First-Team performer thanks, in part, to maintaining his health throughout the duration of a season. 
"I had a very mild concussion in high school," he said. "I have played a lot of snaps in college, and I have had no head injuries whatsoever, so far. During the week you feel more fresh and maybe more motivated to hit someone on Saturday. (The use of tackling dummies) has definitely helped me in staying healthy during the course of a season."
Of course, a player can still sustain a concussion during a game.
"Game day, yep, it's a different situation," Teevens said. "But if you are prepared with how you practice, it will reduce the (injury) possibility, in my opinion. We have had a minimum number of concussions, and they have occurred in games. We have had two in each of the past two seasons, but none in practice."
Which is what Teevens set out to achieve with the use of mobile dummies nearly a decade ago.
Tom Layberger has spent more than 25 years as a writer, editor and web producer for various media outlets. Tom, who resides in Tampa, is a graduate of the University of South Florida. Follow him on Twitter @TomLay810
Editor's note: For the coming 2019-2020 academic year, the Global Sport Institute's research theme will be "Sport and the body." The Institute will conduct and fund research and host events that will explore a myriad of topics related to the body.
Related Articles
New research, technology aimed at minimizing concussions
GSM mini documentary: The race to create the safest football helmet
Changing the discussion about concussions starts with communication
Finding CTE in Living People? BU Just Got Closer to Doing It
Repeated Head Hits, Not Just Concussions, May Lead To A Type Of Chronic Brain Damage
Headers in soccer cause more brain damage in women than men, new study says
Tags:
All-Ivy League First-Team
,
Big Green
,
Buddy Teevens
,
Coach Buddy Teevens
,
Columbia Tech
,
CTE
,
Dartmouth
,
Football Championship Subdivision
,
Harvard
,
Ivy League
,
Jack Traynor
,
Joe McLaughlin
,
Mobile Virtual Player
,
MVP Drive
,
MVP Dummy
,
MVP Junior
,
MVP Sprint
,
NCAA Committee on Competitive Safeguards and Medical Aspects of Sports
,
Penn
,
robot
,
Rogers Athletic
,
tackle
,
tackling