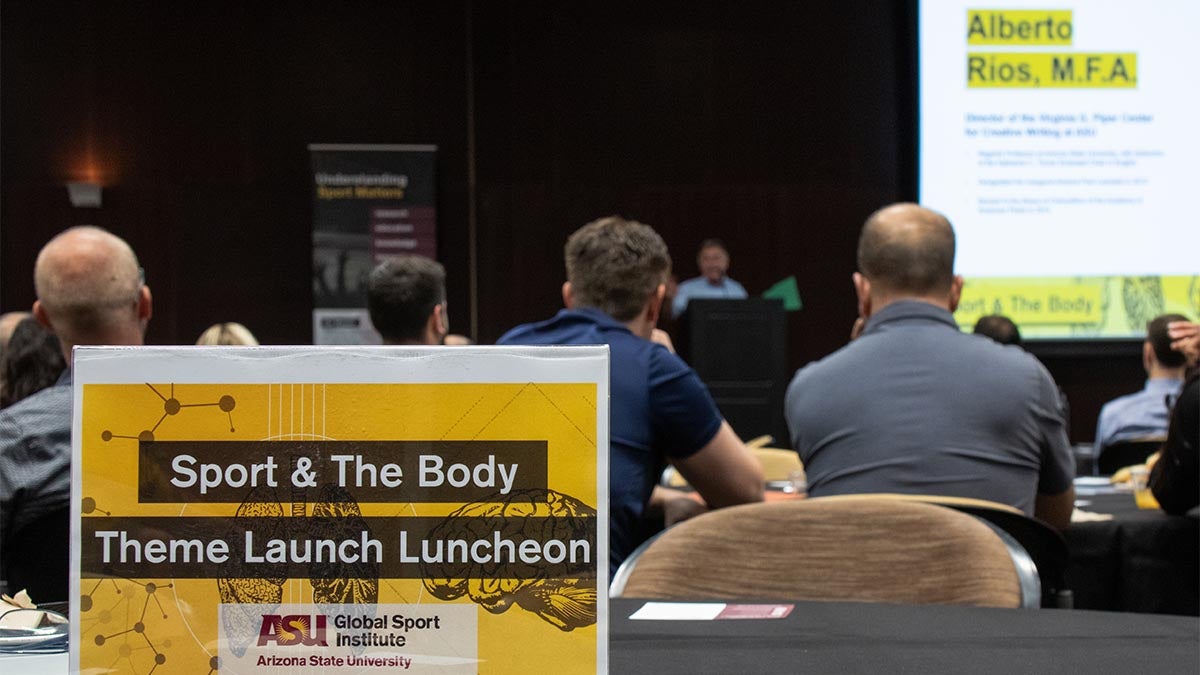 The Global Sport Institute launched the 2019-2020 theme year of "Sport and the Body" on Aug. 29 with poetry, panelists and pledges to inform about issues and trends that impact the health and well-being of athletes.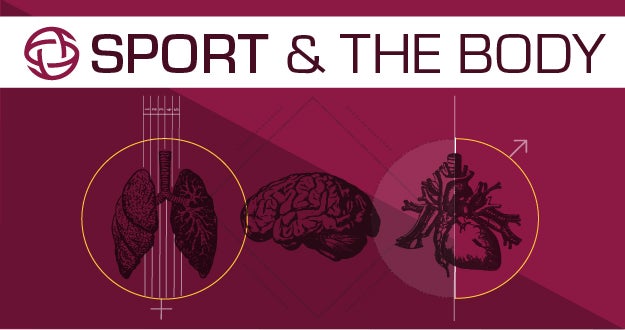 Dr. Scott Brooks, the director of research at GSI and an associate professor with the T. Denny Sanford School of Social and Family Dynamics at Arizona State University led a panel of distinguished researchers and an undergraduate student-athlete that reflected the broad range of body-related research topics that researchers around the world, ASU faculty, staff and graduate students  are currently engaged in.
Brooks emphasized the Institute's desire this year to expand and collaborate more with others, as well as form partnerships with new schools in order to be truly multidisciplinary. 
Dr. Deborah Helitzer, a professor and dean of the College of Health Solutions, echoed Brooks' sentiments.
"We at the College of Health Solutions are a multidisciplinary college and we have a common interest with you in sport and the body," Helitzer said. "The College of Health Solutions is developing leaders to reimagine health and create a better future for people and communities on a local and global scale." 
Among other exciting projects, Helitzer told the audience about the new bachelor's degree in sport science that the college is offering to undergraduates at ASU. The B.A. in Sports Science and Performance Programming is the first degree of its kind in Arizona. 
More than one panel member discussed mental health and the growing appreciation in our culture that physical and mental health are intertwined. The Mayo Clinic's Dr. Charles Adler, a professor of neurology, described the challenges of addressing athletes' neurological health when scientists cannot examine the brain of a person who is still living.
"We don't have a test for diagnosing (people who've experienced repetitive head injuries) as having CTE. How do we make the diagnosis in someone who is alive?" Adler asked. "We need some sort of biomarkers to determine that a person is at risk for CTE, or actually has the disease." 
ASU lacrosse player Maddy Hunter, the only student on the panel, described how her interest in athletes' mental health developed after she had surgery on her knee to repair a torn ACL. 
"The mind was never really something that I took into account. I suffered from anxiety, but I never thought my injury would completely drown me. Playing lacrosse helped my anxiety, but when you're injured you are just sitting there with your thoughts," she said. 
Given the vital role the body plays in an athlete's performance, issues sitting at the intersection of health and sports have been relatively understudied. In exploring the intersection of sport and the body this year, the Global Sport Institute aims to expand our current knowledge of the body and illuminate the role it plays in not just sport, but our human experience.
Erica Block is a masters sports journalism student at Arizona State University
CORRECTION: An earlier version of this story was unclear as to the affiliation of panelists at the event and incorrectly attributed Dr. Deborah Helitzer's quote.