Health
Culture
These two things are key for successful summit of Everest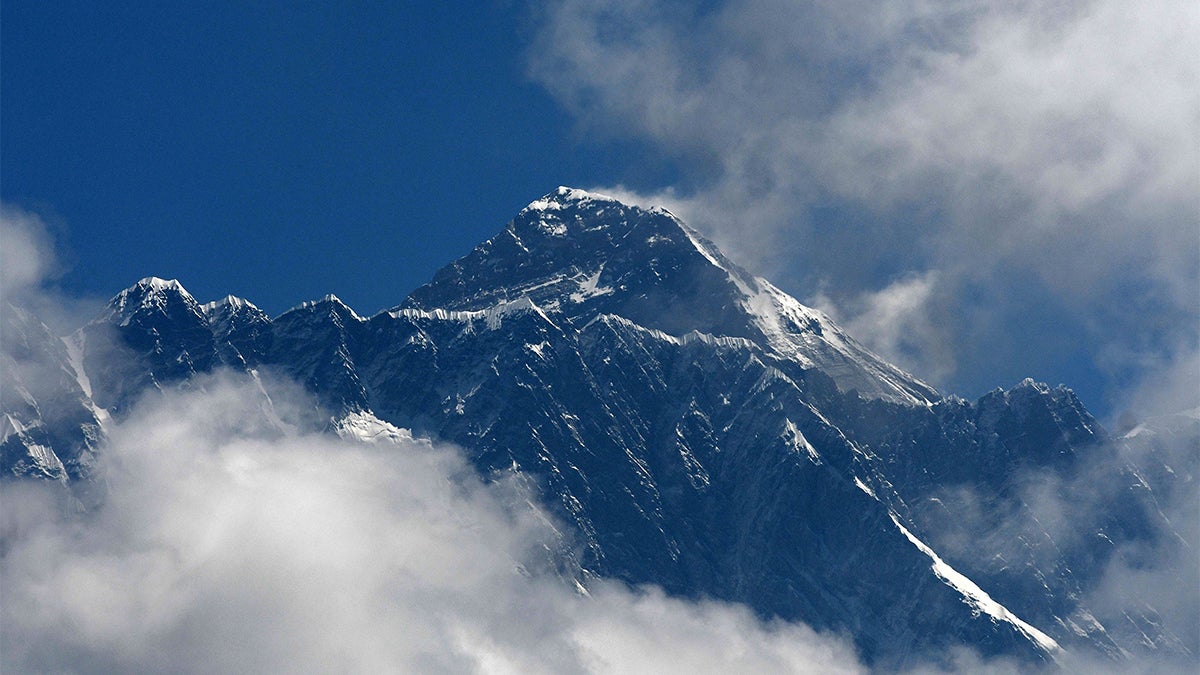 Mount Everest, this planet's highest mountain above sea level, is the ultimate goal and most coveted prize for serious, advanced climbers. Those who reach its peak of 29,029 feet can legitimately claim to have reached the top of the world.


Several other peaks can be just as challenging. However, dinner or cocktail conversations about climbing, say, Mount Denali could be met with blank stares or "meh." By contrast, an off-hand, "Yeah, last summer my Sherpa and I climbed Mount Everest – here's a selfie" is a badge of honor and courage.
This year's climbing season has focused attention on Mount Everest for the wrong reasons. There have been 11 fatalities, the highest number in four years. According to Alan Arnette, a blogger who keeps track of the climbers on Everest, 825 climbers and their guides have completed the ascent/descent — a record number.
Two of the main factors in the death toll – too many inexperienced climbers and not enough time.
"It (became) a death race there because there was (a) massive traffic jam, and people are pushing themselves who are not even capable of doing it," said Rizza Alee, a mountaineer from India. "They do it, they try to summit and they, instead of summiting, they kill themselves."
Climbers have been filmed crushed together in a "human traffic jam" as they battle the elements in an attempt to reach the summit of Mount Everest. Terrifying. https://t.co/pehNmJCPdP pic.twitter.com/nxVhADM0L8

— news.com.au (@newscomauHQ) May 30, 2019
There are two routes to Everest's summit, one from Nepal and one from Tibet. The Nepalese government issued a record number of climbing permits (a little more than 800), which require a fee of approximately $11,000. Expenditures for guides, equipment, food and lodging will cost another $50,000 for the six-week adventure.
The permits can be bought with no proof of climbing experience. Think of it as qualifying for the Indianapolis 500 just because you have a driver's license.
Gordon Janow, the director of programs for Seattle-based Alpine Ascents International, said an ever-improving support system for climbers on Everest can give climbers a false sense of security.
"Certainly, it appears there are more people who aren't prepared," he said during a telephone interview. "It's like riding a bike for 20 miles and then trying to ride 100 miles. There's no way to assess someone's skills unless they climb with an experienced guide. We always check on a climber's references. It's experience and practice. People don't want to put themselves in harm's way. There are people who think they're prepared, but just don't have the skill level."
Alpine Ascents requires climbers who attempt an ascent such as Everest complete a 10-day climbing school plus have proof they've climbed challenging peaks. Janow says it's common for veteran guides to share information and assessments of a climber's skills.
After human traffic jams at Mount Everest's peak, Nepalese officials said they were considering changing the rules about who is allowed up https://t.co/jeJCh7pmU6

— The New York Times (@nytimes) May 29, 2019
Avalanches created by earthquakes killed 12 Sherpa guides in 2014 and 19 guides and climbers in 2019. In 1996, eight people died on Everest during a severe storm. The best-selling book "Into Thin Air" details that tragedy. Dr. Beck Weathers, a Dallas pathologist, was twice left for dead on the mountain in the 1996 season but miraculously survived. However, severe frostbite led to the amputation of his right arm below his elbow, the fingers on his left hand and parts of his feet. His nose was amputated and reconstructed with plastic surgery.
Todd Burleson, the president of Alpine Ascents, was one of the two climbers who helped rescue Weathers. Janow points out that more accurate weather forecasting can reduce the risk of being on Everest during a severe storm. In the recently completed climbing season, the forecasts of bad weather limited the number of climbing days, which led to the backup of summit attempts.
On May 22, Everest was crowded as never before. Climber Nirmal Purja took a photograph that has gone viral and focused attention on the increased attempts to summit. The line of climbers looked like the queue for a popular ride at Disney World.
"I was stuck in traffic for four hours on the way up and three-and-a-half hours on the way down," Purja said. "To say this is the last place anyone wants to be stuck is an understatement. Most who die do it on the way down."
The climbers pictured were in the so-called "death zone." That's the last 3,000 feet of the ascent. The human body needs supplemental oxygen above 10,000 feet. Even in the "death zone" bottled oxygen only supplies a third of what the body needs.
Too much time at high altitude can lead to high altitude pulmonary edema (HAPE, in which your lungs fill with water due to a lack of oxygen in your bloodstream), or high altitude cerebral edema (HACE, an accumulation of fluid in your brain.)
"It's a puzzle that a competent guide with an experienced climber can solve," Janow said. "Is it estimated to be a nine-hour climb? A competent guide would take oxygen for 12 to 14 hours. He would also regulate and try to conserve the amount of oxygen being used. There are unforeseen circumstances that come up during a climb.
"That's another area where experience comes in. Often on Everest, a climber is facing a level of hardship he's never experienced. You have to know how to take care of yourself and monitor yourself."
'Walking over bodies': Mountaineers describe the carnage at the top of Mount Everest https://t.co/axH4jvYk8a

— The Guardian (@guardian) May 28, 2019
Mountain guide Adrian Ballinger told CNN that many see Everest as the ultimate challenge. But the problem he has seen is the "lower level of experience of the climbers trying to come here and the companies that are trying to offer services on the mountain.
"That lack of experience, both with the commercial operators and the climbers themselves, is causing these images we see where people make bad decisions, get themselves in trouble up high and end up having unnecessary fatalities."
The overcrowding even affected experienced climbers. Christopher Kulish of Colorado joined the "Seven Summit Club" – climbing the highest mountain on all seven continents. Kurlish and Don Cash, an experienced climber from Utah, both died during their descents.
Three decades before Sir Edmund Hillary and his Sherpa Tenzing Norgay scaled Mount Everest in 1953, George Mallory attempted the ascent but died trying. Asked why he wanted to climb an unscalable peak, Mallory answered, "Because it's there."
For this climbing season, the "there" has become more of a tourist destination than a dangerous adventure involving a "death zone" meant for the few instead of the many.
"I have climbed Everest so many times, but this spring's traffic jam was the worst," said Tshering Jangbu Sherpa, a guide who summited Everest on May 22, the day the viral photograph was taken. "Many climbers who moved to the summit without extra supplement oxygen bottles suffered the most. They suffered because of the traffic jam, not because of wind and coldness."
Wendell Barnhouse started his career as a sportswriter at 18 and spent the next four decades in newspapers writing and editing. From 2008-2015 he was the website correspondent for the Big 12 Conference producing written and video content. He has spent the last three years freelancing, most recently covering college basketball for The Athletic.
Editor's note: For the coming 2019-2020 academic year, the Global Sport Institute's research theme will be "Sport and the body." The Institute will conduct and fund research and host events that will explore a myriad of topics related to the body.
Tags:
Adrian Ballinger
,
Alan Arnette
,
Alpine Ascents International
,
Because it's there
,
Beck Weathers
,
Christopher Kulish
,
climbing deaths
,
death zone
,
Don Cash
,
George Mallory
,
Gordon Janow
,
HACE
,
HAPE
,
Into Thin Air
,
Mount Denali
,
Mount Everest
,
Nepal
,
Nirmal Purja
,
Rizza Alee
,
Seven Summit Club
,
sherpa
,
Sir Edmund Hillary
,
Tenzing Norgay
,
Tibet
,
Todd Burleson
,
Tshering Jangbu Sherpa