Health
Archive
NFL, NFLPA agree to study marijuana as pain management tool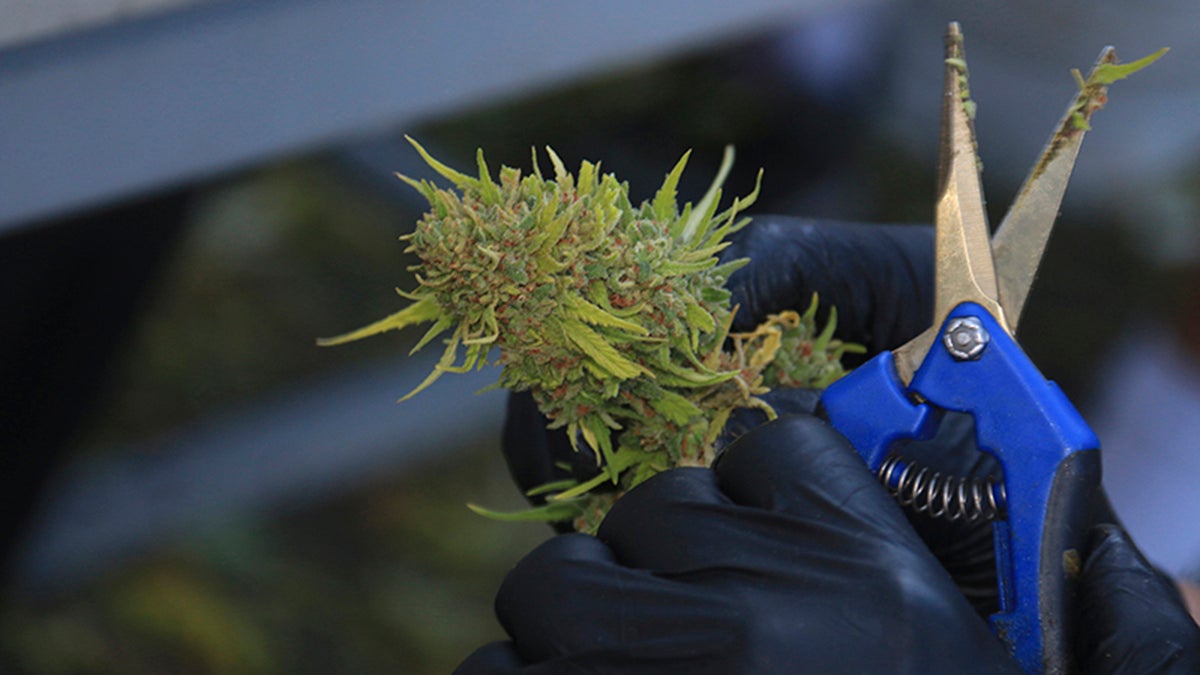 As discussions begin on the new collective bargaining agreement, the NFL and the NFL Players Association agreed to form two new joint medical committees, partially meant to study marijuana as a pain management tool.


According to Mark Maske of the Washington Post, the agreement doesn't just cover marijuana, but "a variety of pain-management issues and strategies for players."
At least one player — recently retired Philadelphia Eagle Chris Long — said he had been using marijuana regularly throughout his career. "If not for that, I'm not as capable of coping with the stresses of day-to-day, the NFL life," he said on the Dan Patrick Show May 22.
An increasing number of states are legalizing medical and recreational marijuana use, but the substance remains on the NFL's banned substance list. Players are regularly tested and suspended for positive tests.
These committees will review the effects of marijuana as another form of prescription medication to remedy some of the injuries.
"It's a proud day for the NFLPA to come together on these issues in a very public way," said NFL's chief medical officer Allen Sills. "It demonstrates the spirit of cooperation we have around our health and safety issues, both of these committees are about providing the best health care we can to players."
The committees were established years after former players first advocated marijuana use for relief for injuries that they sustained over the years.
"This pain is never going away," former NFL player turned cannabis advocate Eugene Monroe said in 2017. "My body is damaged. I have to manage it somehow. Managing it with pills was slowly killing me. Now I'm able to function and be extremely efficient by figuring out how to use different formulations of cannabis."
One style of cannabis players are advocating for is cannabidiol, or CBD. Former NFL players such as Terrell Davis, Jake Plummer and Rickey Williams openly support this alternative.
"If we can get more players to jump onto this, ultimately the NFL can't say no if the players demand it," said Plummer.
Long told the Dan Patrick Show that he was able to avoid detection through his 11-year career because the league's test is easy to beat. It happens once a year on a pre-arranged date, so players stop using drugs in preparation.
"We should be headed to a place where we allow players to use what I wouldn't even call drugs," Long said. "It's far less dangerous than players guzzling a fifth of alcohol and going out after a game.
"(Marijuana use) is far less harmful than alcohol. It is far less harmful than tobacco. And at various points in the league's history, they have engaged in partnerships on different levels in those respective industries."
Athletes serving as advocates slowly gained traction in the public discussion. According to Men's Health Magazine, the effectiveness of their work encouraged the World Anti-Doping Agency to remove CBD from its banned substance list in 2018.
A year later, the NFL announced the new initiatives, but only after scrutiny over how the league and teams had been treating players.
"(Marijuana use) is far less harmful than alcohol. It is far less harmful than tobacco. And at various points in the league's history, they have engaged in partnerships on different levels in those respective industries." – Recently retired NFL player Chris Long
A 2012 study conducted by researchers at the Washington University of Saint Louis found the NFL disregarded Drug Enforcement Agency (DEA) guidelines for prescribing pain medication. Each team was prescribed about 5,700 anti-inflammatory and more than 2,200 prescription medications. That means a player was prescribed more than seven different doses a week.
Such actions angered former NFL players such as ESPN's Marcellus Wiley.
"If your job is to protect, if your job is to make sure that this person is going to survive this experience, and thrive in their next experience, than do your damn job," Wiley said.
The NFLPA filed grievances in the spring of 2017 accusing the league and teams of conspiring to violate the terms of the CBA governing health and safety issues.
The NFL is focusing on two different things, studying all aspects of marijuana, and how it will affect player performance. ESPN's Sal Paolantonio sees this interest as something that can change the landscape of professional sports.
"Perhaps instituting this as a way of pain management will really be a watershed moment for athletes all over the country no matter where they play and at what level they play," Paolantonio said.
Corey Kirk is a masters sports journalism student at Arizona State University
Editor's note: For the coming 2019-2020 academic year, the Global Sport Institute's research theme will be "Sport and the body." The Institute will conduct and fund research and host events that will explore a myriad of topics related to the body.
Related Articles
Medical benefits of athletes' marijuana use vary
CBD may be the solution for the NFL's opioid use
Leagues being pushed to allow medical marijuana use for pain management
IOC's policy on athlete medical marijuana use looser than U.S. sports leagues
Petition to increase funding for the research of CBD oil and seizure disorder in children
These athletes advocate for CBD oil use
Easy access to opioids sets some athletes up for addiction
Leagues being pushed to allow medical marijuana use for pain management
Tags:
Allen Sills
,
banned list
,
cannabidiol
,
CBD
,
Chris Long
,
Dan Patrick Show
,
DEA
,
Eugene Monroe
,
Jake Plummer
,
Marcellus Wiley
,
marijuana
,
Medical Marijuana
,
Men's Health Magazine
,
NFL
,
NFL Players Association
,
NFLPA
,
pain management
,
Philadelphia Eagles
,
Rickey Williams
,
Sal Paolaontonio
,
Terrell Davis
,
WADA
,
Washington University of Saint Louis