Health
GirlTrek gets black women up on their feet for health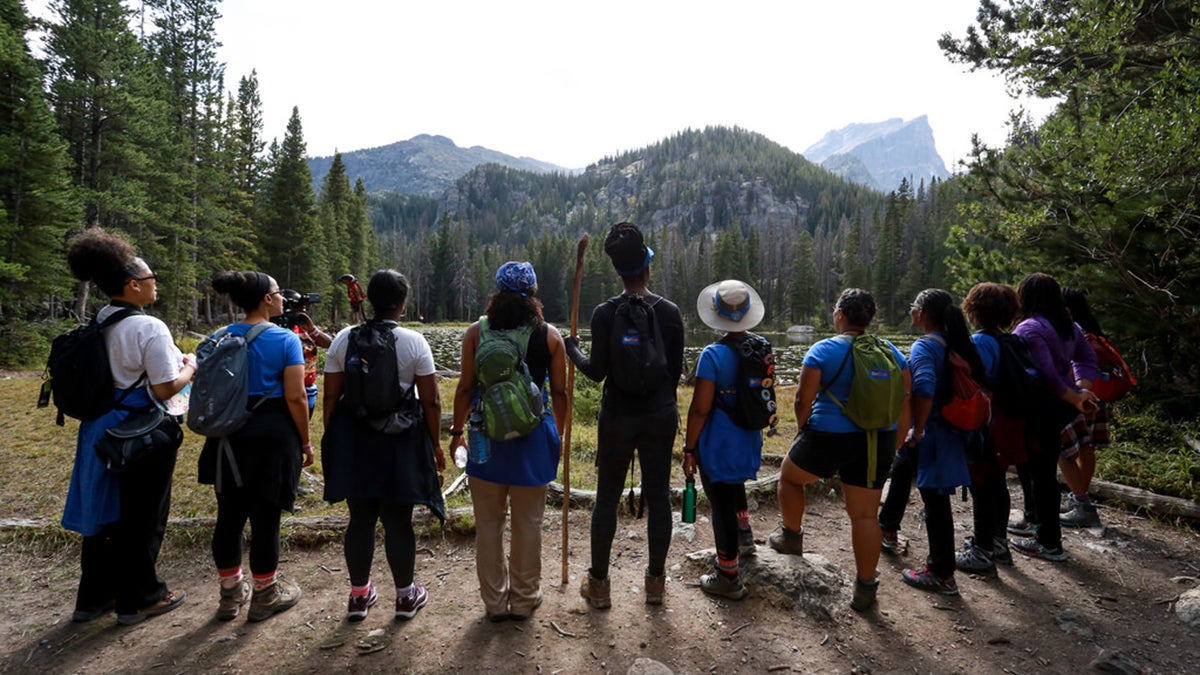 Black women are dying from preventable diseases at alarming rates. Every year 50,000 African-American women die from heart disease, which translates to 137 every day. And 82 percent of black women are overweight, according to a 2016 Centers for Disease Control and Prevention report.


T.Morgan Dixon and Vanessa Garrison wanted to do something about those statistics, and they knew simple, regular exercise was the answer.
So they founded GirlTrek, a health advocacy movement that encourages black women and girls to make walking a part of their daily lives. GirlTrek has become the largest health nonprofit for black women and girls in the United States. It includes more than 167,000 members who take to the streets and walk together, led by hundreds of volunteers across the country.
They walk for their health, but they also incorporate other elements of healthy living, community and culture. They reclaim their streets and advocate for their communities. They are inspired by historical figures, and they bring history and culture into their walks.
In 2015, 500 GirlTrek organizers marched from Selma to Montgomery to celebrate the historic march's 50th anniversary. In 2018, a GirlTrek team walked 100 miles of the Underground Railroad in five days.
Improving health
When Dixon was a history teacher, she learned half of her black students would get diabetes if they didn't start living healthier, so she started GirlTrek as a hiking club for girls in Connecticut. Her friend Garrison suggested getting the girls' mothers and families involved to make a bigger impact. Garrison had calculated the life expectancy of women in her family: It was 65 years.
Dixon and Garrison set out to encourage black women and girls to walk 30 minutes a day to reduce the risk of preventable diseases they are susceptible to.
"It's about creating healthy lifestyle habits that will impact generations," said Jewel Bush, GirlTrek's national director of communications.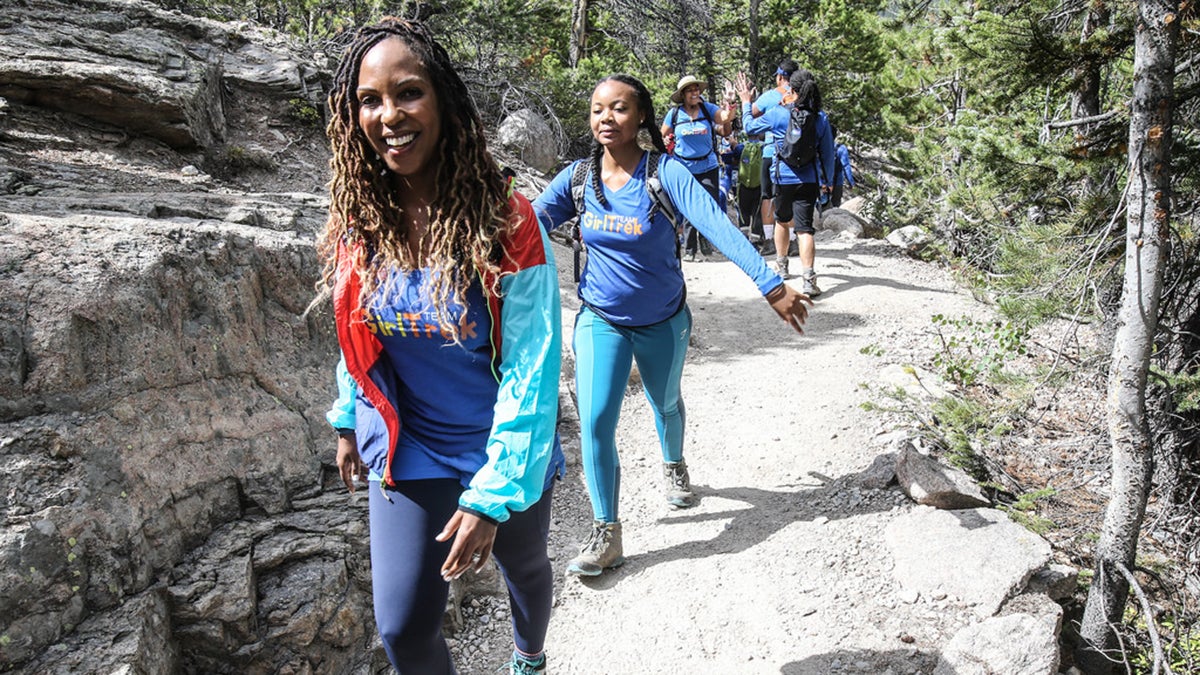 GirlTrek includes team walkers and solo trekkers. Teams meet on Saturday mornings.
"We call it Superhero Saturday. We put on superhero blue and take over our streets and our parks and our neighborhoods," said Chrysantha Norwood, a GirlTrek organizer and special education teacher in Detroit.
"What can you do if you live in a situation where income is a concern, and you can't afford a gym membership? You can walk in your neighborhood," Norwood said. "We built this community that's uplifted women and empowered them to take back their lives and to take ownership for their health."
Women of different ages walk together.
"It's an intergenerational sisterhood with women learning from each other at all phases of life," Bush said. Women bring their children along, sometimes in strollers.
"What this does is it shows their young children: 'Well, my mom meets up with her friends, they go out to walk, and they talk about healthy living.' It's modeling the behavior."
Every Thanksgiving weekend, GirlTrek encourages people to get outside for a Black Family 5k.
"It's our opportunity to create and establish new black family traditions that focus around health and wellness," Bush said. "We are actively working to change the culture."
GirlTrek walks are not leisurely strolls. They don't leave slower walkers behind, but they aim to walk vigorously and hit a 15-minute-per-mile goal pace. And GirlTrek builds in some challenges — such as a competition to see who can walk 100 miles in two months and a challenge for a group to walk a mile in 12 minutes together.
"All of that is building athleticism," Bush said. "Walking is that kind of a gateway. Once you start seeing the improvement, your goals increase: If I can do this, then I can do that." After they get comfortable walking, they want to enter 5ks and dip their toes into other athletic events. Some have become triathletes and marathoners.
History and community
GirlTrek integrates elements of community leadership and civil rights principles to promote walking. The group says that when black women walk, things change.
Norwood, who has been a GirlTrek member since 2012, said she was inspired by the historical component. Harriet Tubman, who escaped slavery and helped other slaves escape through the Underground Railroad, is considered GirlTrek's matriarch. Norwood explained: "If she could walk for her freedom, we could walk for our health."
March 10 is Harriet Tubman Day in the United States, and GirlTrek encourages members to walk and set intentions for their health on that day. Last year's Underground Railroad walk was "a spiritual journey to connect with our ancestors and be bolder — and to take bigger steps to live healthy, in the spirit of Harriet Tubman," Bush said. "We take cultural figures throughout black history and American history and we elevate them and contextualize why the things they did hundreds of years ago matter today."
While GirlTrek encourages women to go to beautiful places to walk, "we also encourage women to walk where they are," Bush said.
One result of getting familiar with their neighborhood while walking is noticing things that could be improved, and GirlTrek walkers around the country have gotten problems fixed—like cleaning up vacant lots, fixing eyesores and getting streetlights put in. Part of GirlTrek's mission is to  improve communities' walkability.
Radical self-care
Contributing to the preventable illnesses that afflict black women is a stigma against self-care. Black women take care of others but not themselves, Bush said.
"We say that self-care is not selfish — it's a necessity." These cultural stigmas affect people's health, and "that creates generations of women and families who are living and reliving these same patterns, which are harmful and unhealthy," she said.
The hope is that GirlTrek's sought-after environment of sisterhood and empowerment encourages self-care. "Taking care of yourself, going for a walk, drinking water, doing yoga — whatever it is that helps you to be the best you — that's what they encourage us to do," Norwood said.
She added the organization has started a mental health first-aid program in colleges that trains young women to identify when someone they know is going through a mental health crisis and how to respond.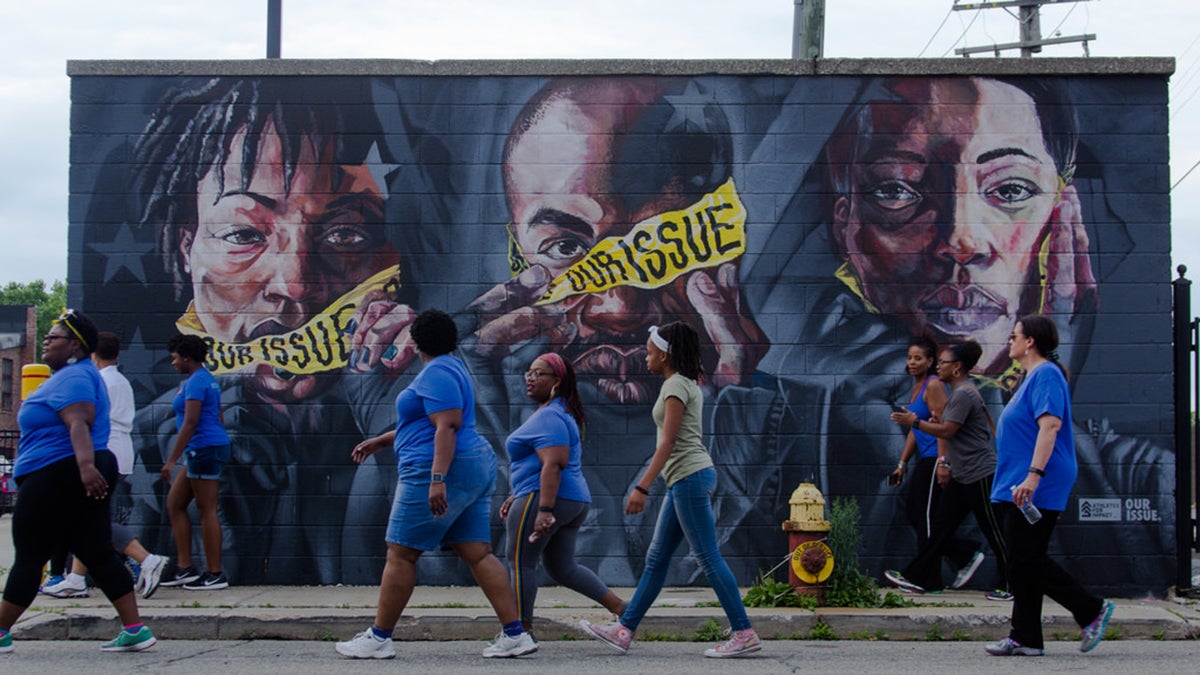 GirlTrek plays host to an annual "Stress Protest" in Rocky Mountain National Park, which Bush describes as the ultimate self-care retreat — the summer camp some of these women always wanted to go to as kids but never did. Activities include horseback riding, hiking, archery, zip lining, reiki and ancestral dance. Therapists and counselors are on hand as well. It gives women "the opportunity to commune with nature in ways that they have not done before," Bush said.
"It's between 400 and 500 beautiful black women in this environment, and you don't usually have African-Americans in this space, to be totally honest," Norwood said. "These are things that women from urban communities are never even exposed to. (GirlTrek) provides a segue for women to branch out and venture into areas that, traditionally, African-American women weren't even considering. It broadens the horizons."
Through a GirlTrek fellowship that taught her how to be an outdoor leader, Norwood discovered a love for kayaking — something she had never done before.
"I ended up, at the age of 42, in Prince William Sound in Alaska, doing 'leave no trace' camping, and sea kayaking" for 100 nautical miles, she said.
"Sometimes it feels as though we don't have permission to be in those spaces," Norwood said. "When someone invites you in, it's not just you by yourself, and you feel the support of all the women in the movement who are pushing for you and motivating you."
In the Detroit area, Norwood said, "Some of these women have lived in Michigan all of their lives, like me — I've been here for 48 years and I'd never been to Sleeping Bear Dunes until GirlTrek said, 'let's go hike these dunes.' It's just the opportunity to be exposed to something like that."
She added that GirlTrek allows black women to feel safe in outdoor spaces.
Participants post their walks and other athletic endeavors to social media, which the program encourages as a way to motivate women beyond the group they walk with regularly.
"We're trying to change the narrative," Norwood said. "The best example you can give is the life that you live."
Allison Torres Burtka is a freelance writer and editor based in metro Detroit. You can read more of her work here.