Why this matters
Women have historically been underrepresented as sports media members, and another way to help redress the balance is to have more women photographing women's sports.
Put bluntly, representation of female athletes in sports photography still has a long way to go.
A University of Louisville study showed that from 2000 to 2011, women were featured on less than 5 percent of Sports Illustrated covers – excluding the annual swimsuit issue. In 2019, Ms. Magazine reported: "We did our own count of stories in the sports section of USA Today from March 22 to April 2 during March Madness. Over this 12-day period, there were 92 stories – 82 about men and 10 about women. Of the 89 photographs of athletes, only four were of women."
Some national sports associations are taking action. For instance, Women Sport Australia founded the Women in Sport Action Photo Awards this year, and Australian women's sports stars, like seven-time world champion surfer Steph Gilmore and all-time National Women's Soccer League leading scorer Sam Kerr, voiced their support.
Women have historically been underrepresented as sports media members, and another way to help redress the balance is to have more women photographing women's sports.
Global Sport Matters interviewed four professional female photographers from different parts of the world who have made a conscious choice to focus on women's sports. The following Q&A amplifies both their philosophies and their images.
Alana Paterson (Canada) created a series called Title IX, featuring girls aged 14-17 playing hockey, done in a bright, retro 1980s style. The Vancouver-based photographer also shot female basketball players from the local, indigenous Squamish Nation. Her clients include the New York Times, the Globe and Mail, and Vice.
Bex Charteris (New Zealand) has photographed female athletes in numerous contexts, from the annual New Zealand firefighters calendar to a WBO Light Heavyweight Championship  promotional shot for the March 2019 fight in Auckland.
Lyndsay Doyle (Canada) put together a 2018 photo essay called superROLEmodels that addresses women's lack of visibility in sports photography. In the essay, the Nova Scotia-based photographer included powerlifters, rope jumpers, and golfers, among others.
Maryam Majd (Iran) has continued to shoot women's sports despite being arrested and imprisoned for 33 days for her feminist activism just before she was slated to fly to Germany to shoot the 2011 FIFA Women's World Cup. This year, she made it to France as the lone Iranian to cover the FIFA Women's World Cup, and was a Top 10 finalist for the Asia and Oceania region in the AIPS (International Sports Press Association) Sport Media Awards.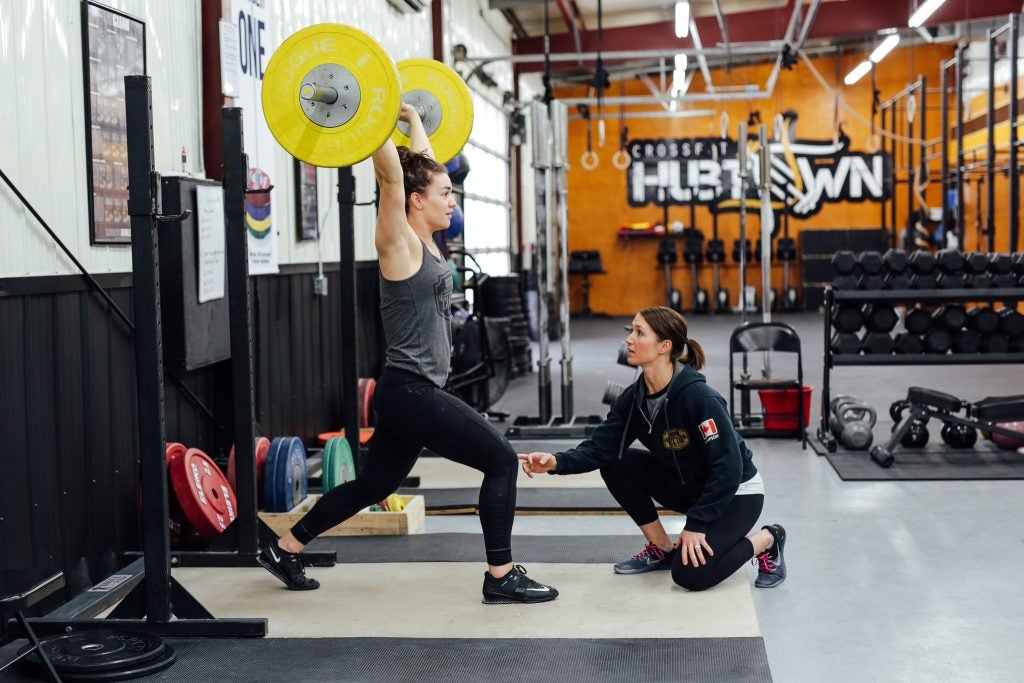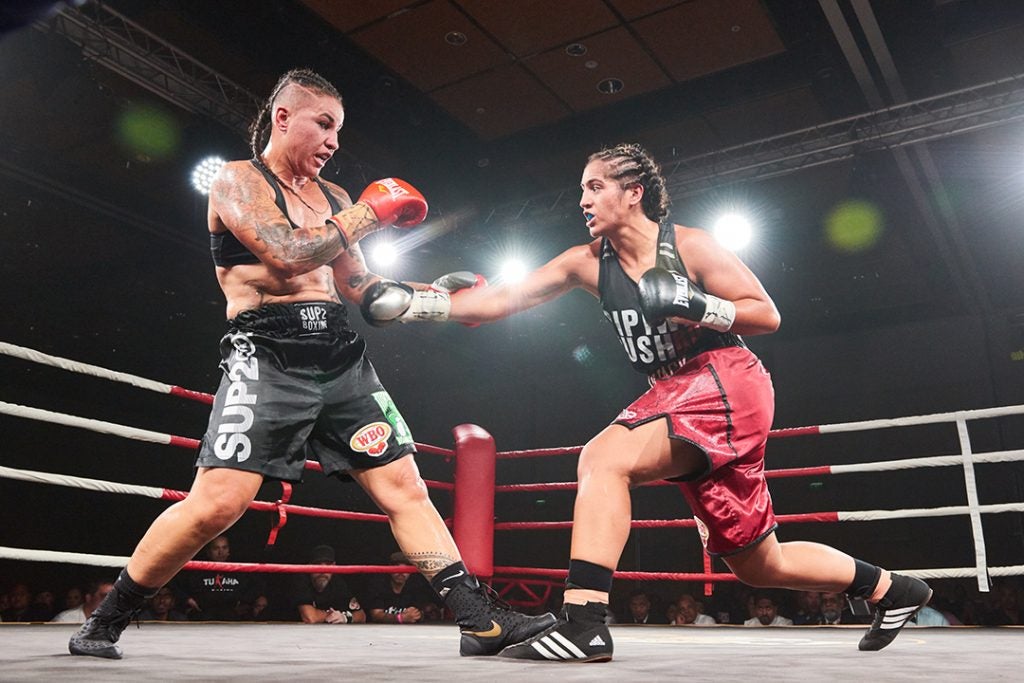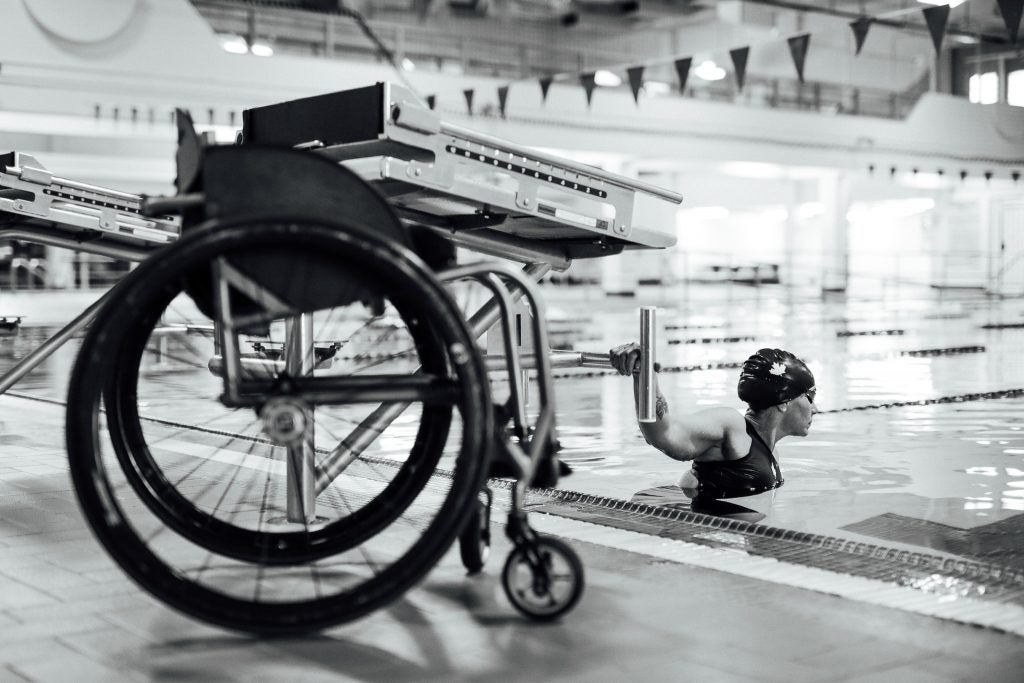 What drew you toward women's sports as a subject?
Charteris: I've been working as a professional photographer for over 10 years, including several years as a military photographer in the Royal New Zealand Air Force. I've dabbled in a lot of different areas, including family portraits, events, weddings, and advertising. But over the last few years, I've narrowed my focus to sports – specifically women's sports – because it's something I love and believe in deeply.
Doyle: I've always leaned toward a storytelling style in my work, and have always particularly loved shooting women. I'm also an athlete myself, so shooting women's sports is a natural fit for me.
Majd: I've specialized in women's sports for about 15 years as a sports photographer. Not all of my work is sports action photography. In addition to that, I concentrate on the social impact of women's sports. Sometimes my photos are social documentaries.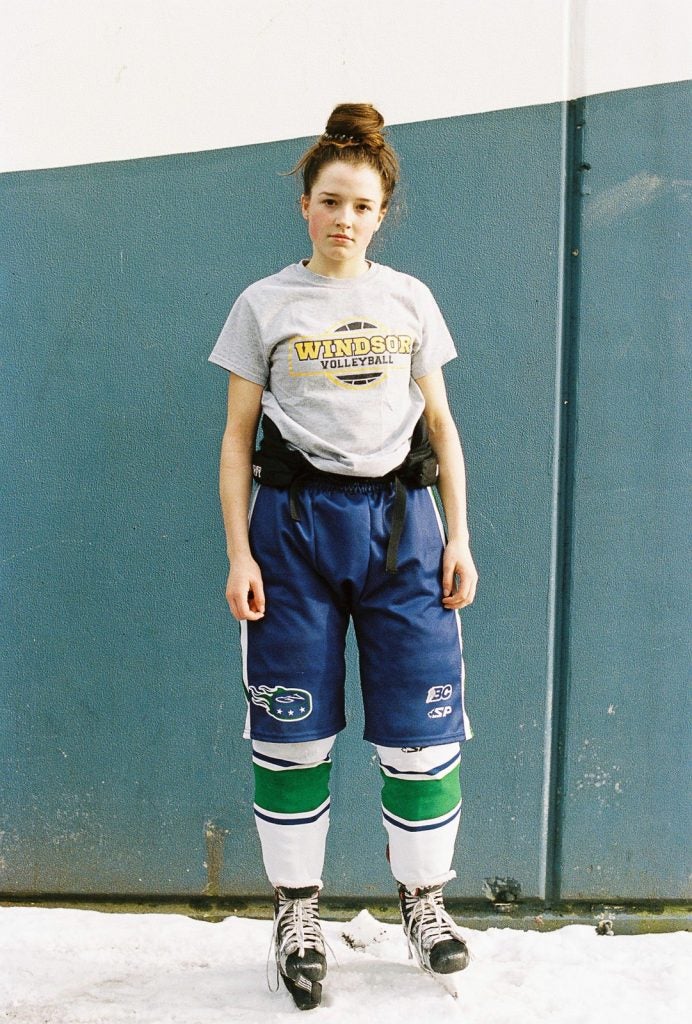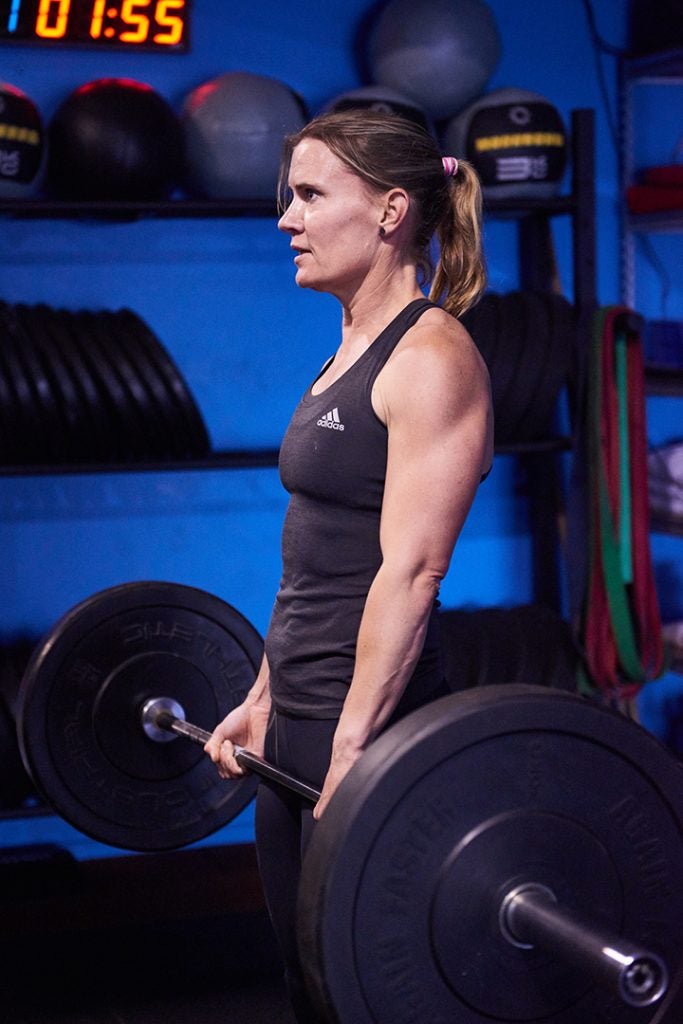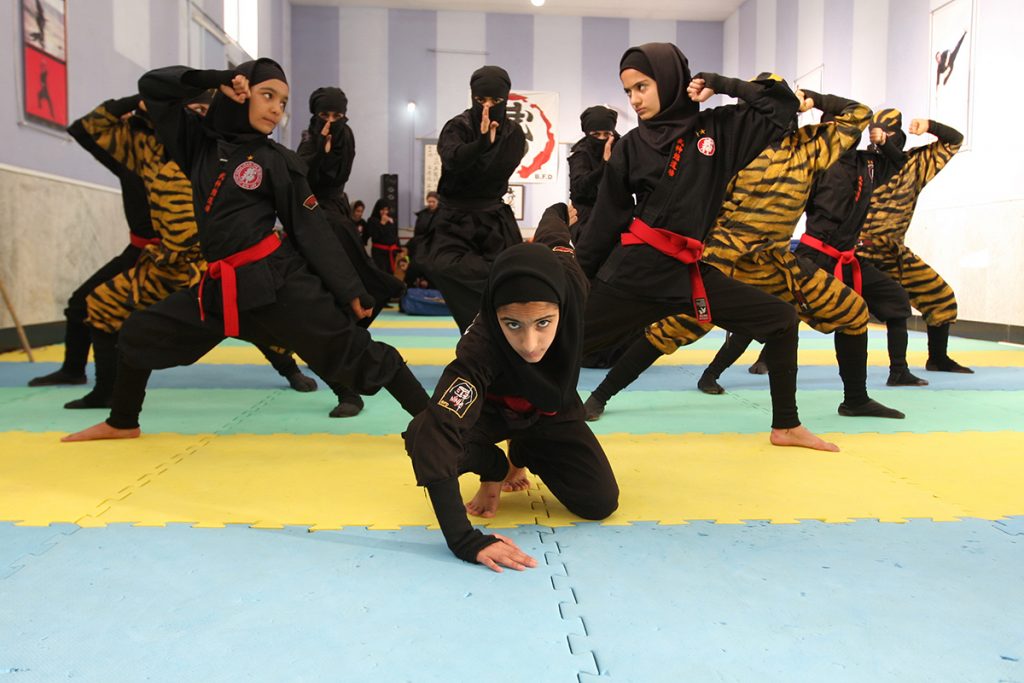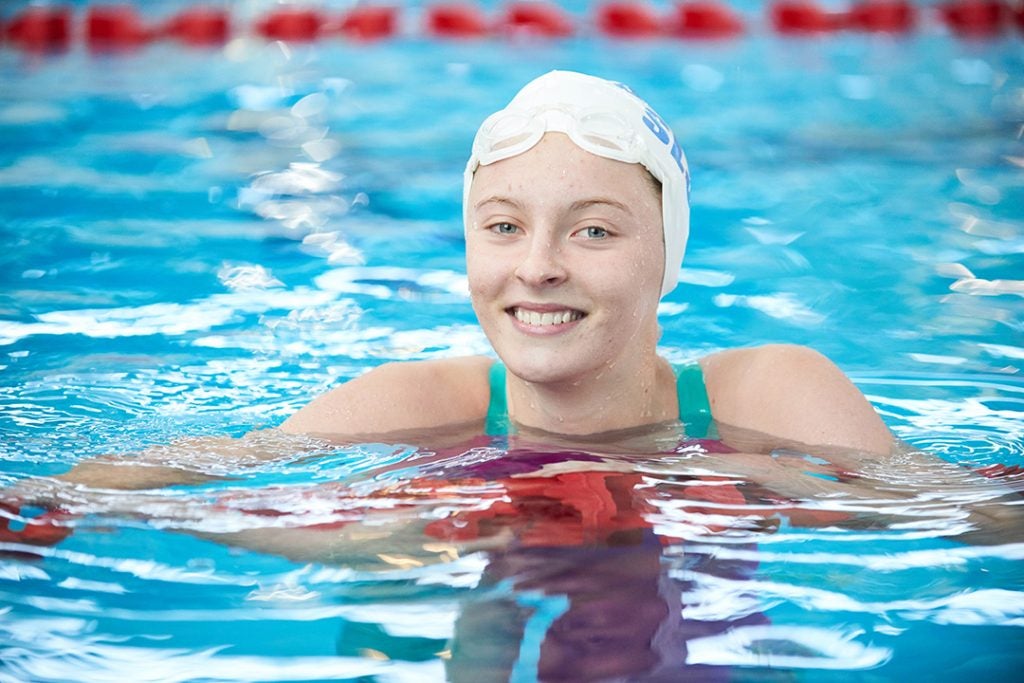 What have been your biggest challenges and biggest successes?
Paterson: My biggest challenge is having enough time for all the projects I want to do. My biggest successes are when I take the time to do them.
Charteris: Choosing to specialize in women's sports in a small country like New Zealand is hard. It would be much easier – and more lucrative – to specialize in weddings or family portraits. But I just love sports. It gives me a huge buzz to create images of amazing women playing sport with skill. I've been able to photograph an incredible variety of women, from five-year-old girls playing soccer to 70-year-old women mountain biking to contenders for a world boxing title.
Doyle: Outside of the logistics of working around busy schedules and crazy training hours, my biggest challenges lie in social situations, societal stigma, and well-meaning but unsolicited advice. It's hard sometimes, but I've learned to take comments ("Nobody wants to watch women's sports!") and suggestions ("You should ask them to smile more!") with a grain of salt. If I feel a comment is way out of line, I'll let them know.
Majd: For a female photographer, the biggest challenge is always helping to bring about positive change in traditional society. I was able to succeed because of my concerns about wanting equality between men and women. My photos are the result of this thinking. My photos are not just sporting photos, and my goal is to depict the lost rights of women. I will never stop.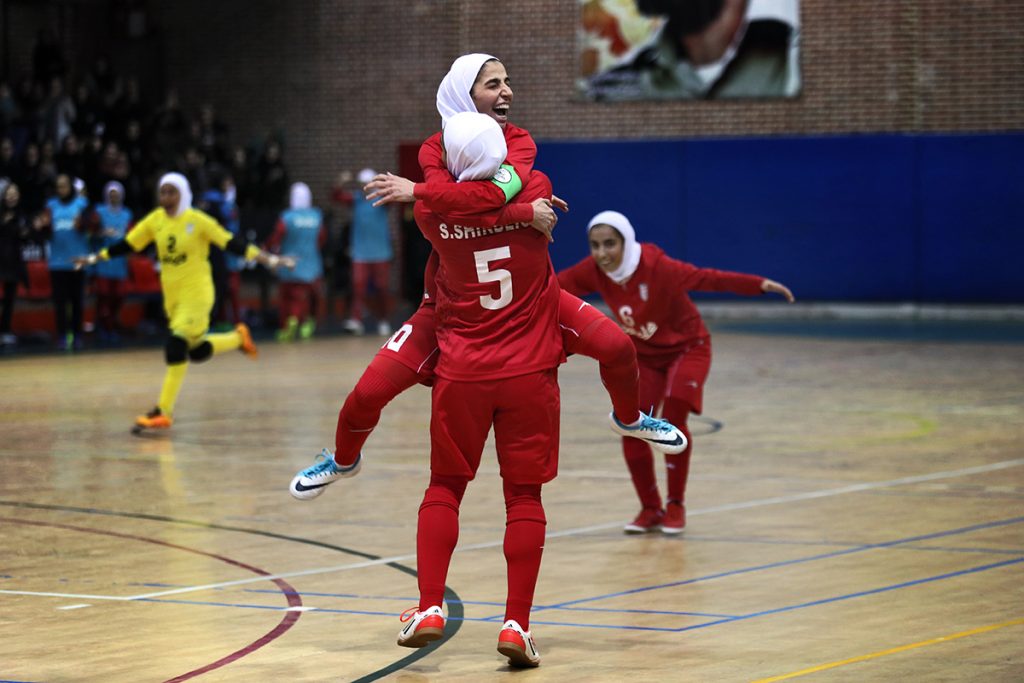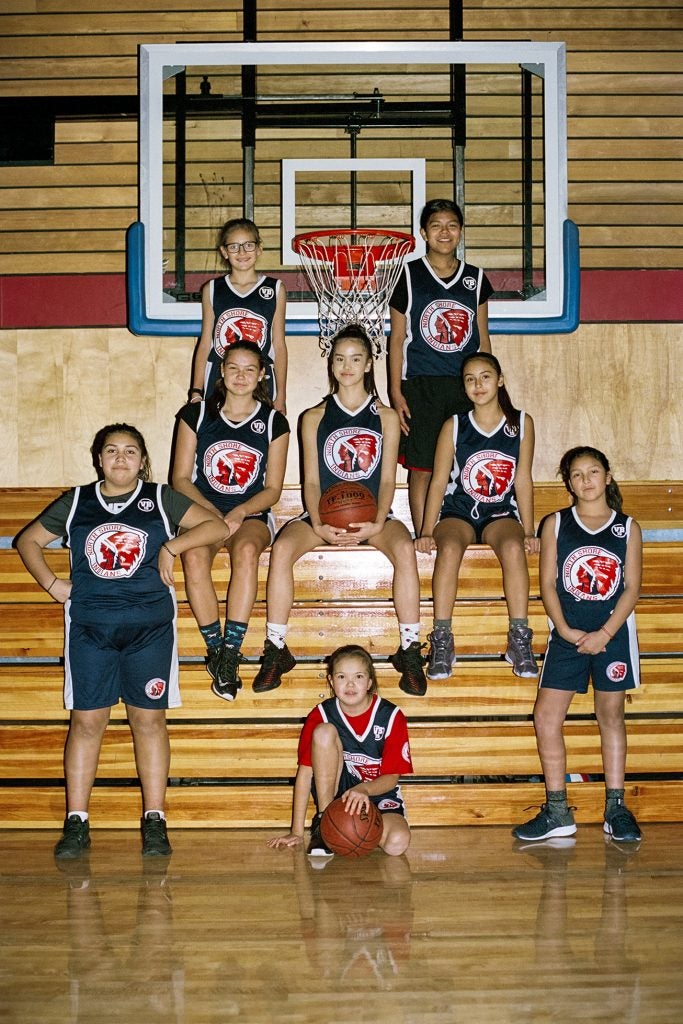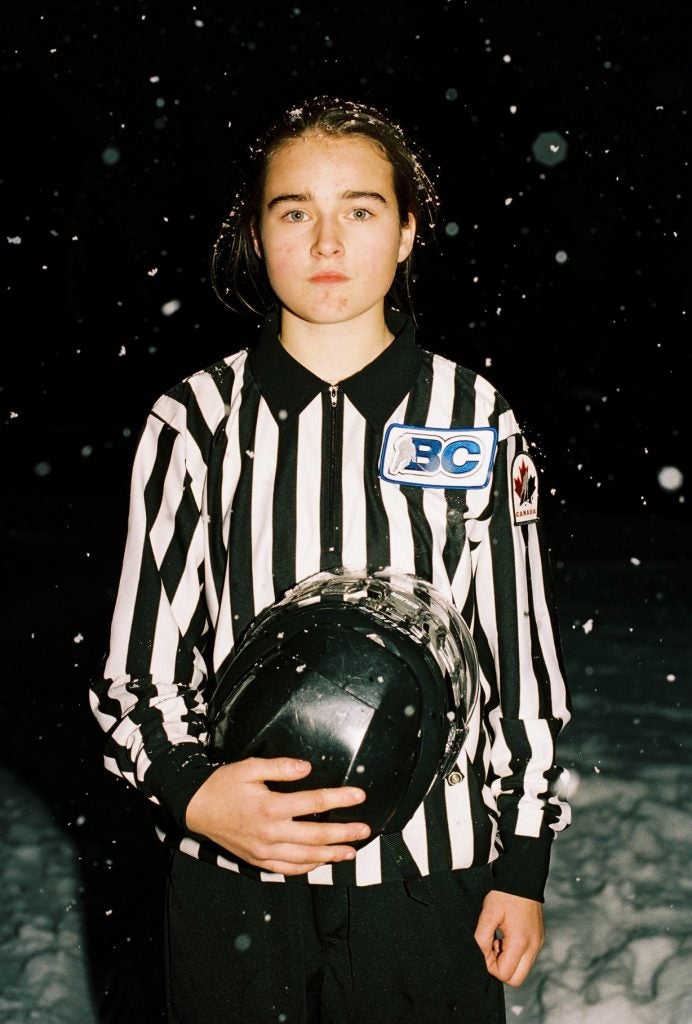 How would you describe your approach toward depicting female athletes?
Paterson: As completely free from anyone else's desires but their own. If I remove the idea that their body serves anyone other than themselves and their goals, it becomes pretty straightforward.
Doyle: Every time I approach the female body, I ask, "What can it do?" as opposed to, "What does it look like?" My goal has always been to show off my subject's strengths and accomplishments in a way that is authentic and realistic. My sports images are all adult women, and it's important to me to present them as strong role models for younger girls. I prefer capturing them during training or in competition, often sweaty, dirty, and tired. That's real, and that's what young girls need to see.
Charteris: I want to show the female body as the incredible machine that it is, capable of great skill and strength. To create powerful images that show women of all ages, shapes, and sizes, in as many different types of sports as possible. The more images there are of women playing sport with skill, the more likely other women will believe that we are capable of doing the same.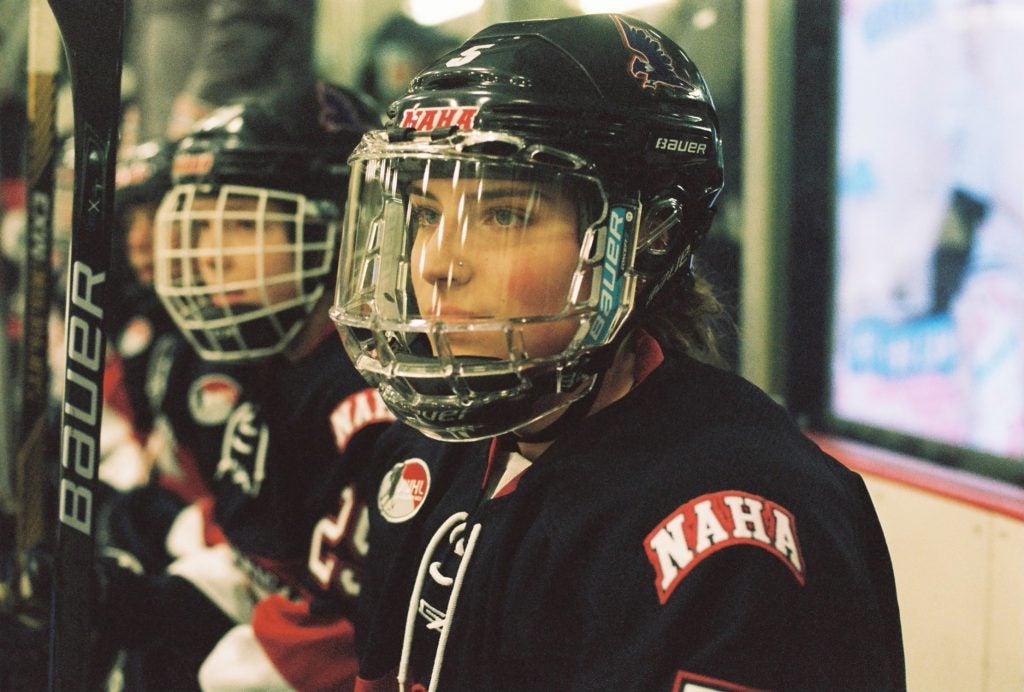 Where do you see women's sports photography going? How can the visibility of female athletes in the media be increased?
Doyle: There's a real drive towards authenticity in media right now. Heavily altered, unrealistic, and gender-biased images are being called out regularly as being misleading and dangerous. It's making influencers and big companies rethink their marketing campaigns. Once we as consumers fully realize that we control their sales, and that we are collectively powerful enough to ask for better, I think you'll see things start to shift even more in women's sports photography.
Charteris: It's important to increase communication about what sports events are happening, where and when. What if we created networks that link journalists and photographers with local and regional sports clubs and groups and sports events? Hopefully this would lead to more sports being covered and raise the likelihood of photos being published. We could also encourage more sports clubs and groups to send photos and articles featuring their women's sports events to local publications. Perhaps there could be photography competitions with sponsored prizes.
Paterson: Like any inequality, it is a systemic issue, so there really are no easy answers. We all need to keep building on the progress that's been made in recent years and not get placated by recent advancements. Female athletes get only 4 percent of sports media coverage – out of all the sports people see, hear, and talk about – and it's not enough. It's actually a shocking number. Equal funding, accessibility, and mentorship would be key components to equality, and a great place to start.
Charteris: Representation of women in sports photography needs to increase on a local scale as well as a larger national and international scale. The local scale is just as important, because this is where our girls and future sportswomen will see sportswomen from their own communities and cultures. This is where they start to form conscious and unconscious beliefs about what women are capable of.
With your work, what makes you optimistic, both personally and on a larger scale?
Doyle: I've achieved a fair amount of success and support with my portraits of women. From local media coverage and award nominations to being asked to speak at events, this has opened a lot of doors for me. The sporting community is extremely welcoming, particularly the female side. My strength is in helping others tell their stories. I'd love to be known as a photographer who has a voice and isn't afraid to use it. I think everyone has a story to tell.
Majd: We live in a society where, as media activists, we can speak to the government with our work and demand positive change. Of course, I like to be seen by others. I never work just for myself. There is definitely a lot more to say.
Charteris: I love sport. Women love sport. We play for enjoyment, for fitness, for competition, for a whole range of reasons. My goal and my passion is to make sportswomen visible to the world, especially to the girls who are our future sportswomen, so they know that they are capable of achieving great things. Sport has the ability to heal the body and mind, to transcend language and age and ethnicity, to change lives.
Related