Culture
Archive
Youth
From out of baseball to Olympian: Jeremy Wolf's path to Aliyah and Team Israel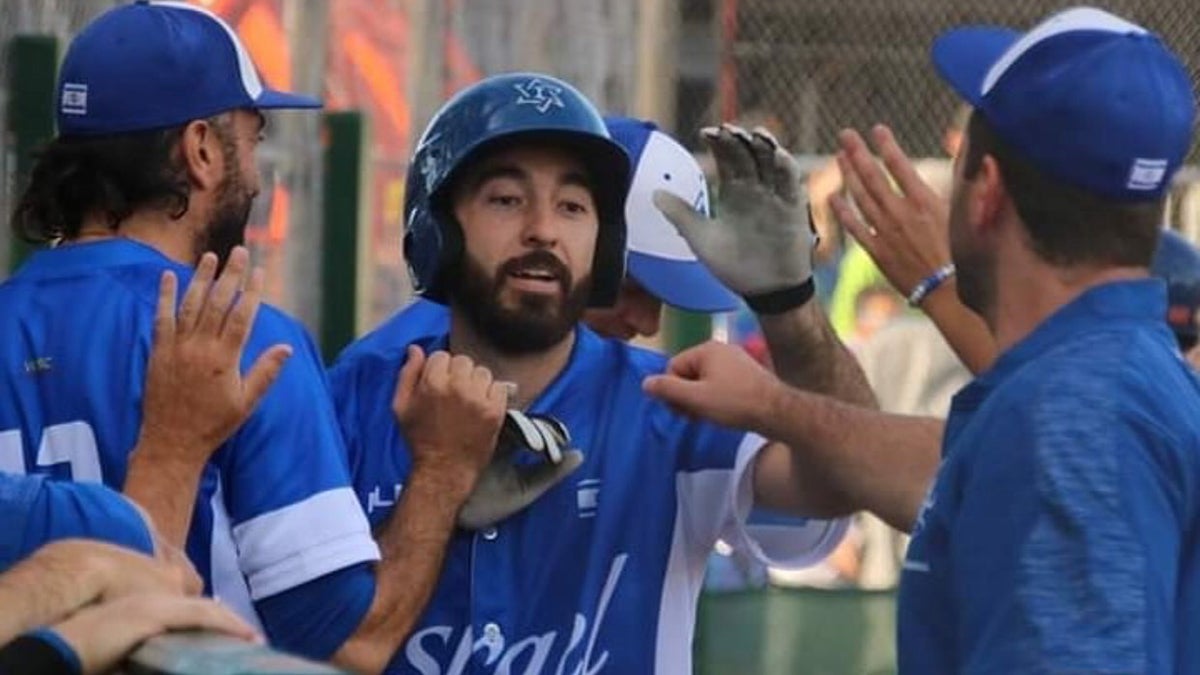 The flight from Parma, Italy, to Tel Aviv, Israel, is just under four hours.

That's long enough to sit back and flip on a movie or catch up on much-needed sleep, but you could imagine that Jeremy Wolf did neither. He had plenty on which to reflect.
Just a few years ago, he was a Scottsdale, Arizona, boy working his way up in minor league baseball for the New York Mets, the team he has rooted for since childhood. By 23, he already had experienced a storybook career, having won two state titles in high school and a national championship in college.
He was drafted in the 31st round of baseball's amateur draft in 2016 — "It was a dream come true," he'd say of his selection — and appeared by any metric to be bound for a career in professional baseball. That wasn't how things turned out.
Instead, he was out of baseball, then suddenly back in, then he was an Olympian, an Israeli citizen and the founder of a budding nonprofit. Again, plenty on which to reflect.
Finding direction
When Wolf took the call that ended his professional career, he was unable to walk.
He was 16 short months into his new life as a minor-league outfielder. Wolf had a strong first year, by his own account, and was promoted to short-season Class A ahead of the 2017 season. Then he hurt his back — a herniated disc — and had surgery a couple of weeks later. That's when the Mets called with the news of his release.
"I was thinking, 'What the hell am I gonna do now?'" said Wolf, who attended Chaparral High School in Scottsdale, Az., and Trinity University. "There was no backup plan. There is no backup plan for any of us."
Recovering from surgery and reeling from getting let go, Wolf started to piece together his experiences from his time in the minors. Slowly, his thoughts coalesced into a plan to correct what he viewed as a broken system.
"We're all incredibly honored to have the opportunity," Wolf said. "That being said, there are issues with it that need to be addressed."
In an essay written in June 2018, Wolf elaborated on those issues:
"I was guaranteed two meals in my contract and rarely got food to eat. I had to purchase my own equipment (bats, cleats, batting gloves, first base mitt, etc.), rent, travel, and $80 a month for a group of rich high schoolers to clean my jersey. I played in front of 8,000 people a night and went to bed hungry."
It may be surprising to read, but Major League Baseball has collected record gross revenues for 16 straight years. In 2017, it surpassed the $10 billion plateau, Forbes reported. In his essay, Wolf wrote that he had racked up $2,000 in credit card debt that year and made less money than his team's bat boy that summer.
Wolf began to see three primary ways to fix the minor league system: a minor-league union, which he believes will never realistically happen; a Supreme Court decision overturning the Fair Labor Standards Act of 1938, which MLB uses as a minimum wage and overtime protection workaround; or the creation of a nonprofit focused on serving minor-league athletes.
So he created More Than Baseball. Through the organization's website, players across the minors can request anything from cleats and batting gloves to financial advice and help with housing. Less than two years in, the nonprofit already has partnerships with the Major League Baseball Players Association, the Toronto Blue Jays and several equipment and food companies.
"I just created More than Baseball to help my friends focus on playing," Wolf said. "If I can help them get equipment, if I can help them get food, if I can help them get a bed instead of sleeping on an air mattress … if they actually have a bed to sleep on maybe they'll get another hit that week. Maybe they'll be more relaxed and they'll get another hit."
A helping hand
Simon Rosenblum-Larson, a pitcher in the Tampa Bay Rays' farm system, heard what Wolf was putting together about a year ago and offered his services. A Harvard graduate, Rosenblum-Larson became a quick asset and went to work building out the organization's player network.
The goal, Rosenblum-Larson said, is to one day have a representative on every team, at every level, across the minors.
"A lot of minor leaguers toil in silence," said Rosenblum-Larson, now More Than Baseball's director of player personnel. "So we want to be kind of a place where players can congregate, a place where players can kind of get to know one another, as well as just a place to give them support."
Rosenblum-Larson has never met Wolf, but said he talks to him every day. Wolf, he said, is "the most enthusiastic person" he's ever met and the kind of leader a nonprofit like More Than Baseball needs to be successful.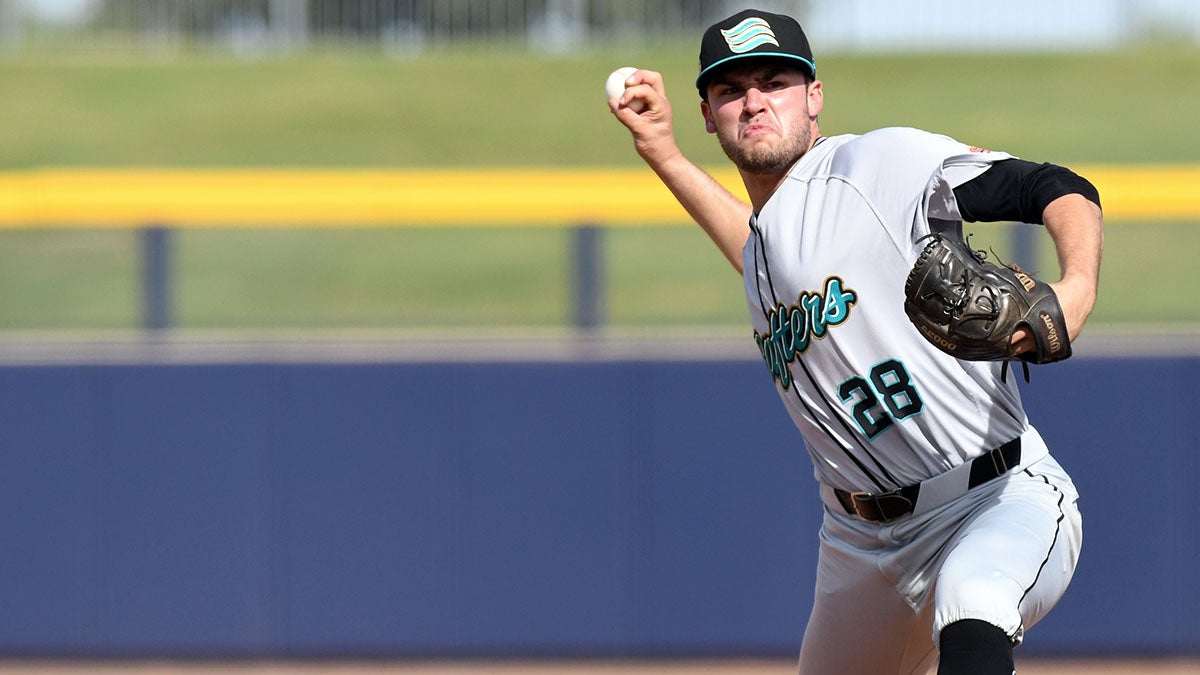 "It's awesome that Jeremy wanted to start something like this. He had kind of a rough end to his career with his back injury," Rosenblum-Larson said. "So he kind of felt a passion about this. And it's cool to talk to him, cool to hear that passion."
More Than Baseball has another mission: to grow baseball internationally. It's been a core tenet of Wolf's nonprofit from the beginning, and it has led to youth baseball partnerships in the U.K., Venezuela and the Dominican Republic. It also led Wolf to call Peter Kurz, president of the Israel Association of Baseball.
Wolf, whose father is Jewish and mother is Italian, got Kurz's phone number back in college from Simon Rosenbaum, a Jewish player who had played for Team Israel. He phoned Kurz — and about "nine different people" in the organization, Wolf remembers — only to hear that he wasn't ready for a spot on the team.
But he kept Kurz's number, and with his career behind him, gave him a call to tell him about his nonprofit.
"I called him because I wanted to use More than Baseball to help Israel and he's like 'Do you want to play outfield?'" Wolf said. "I was like 'Uh, let me check my schedule. Yeah, sure.'"
Moving forward
A couple of months later — last October — Wolf was on another plane bound for Israel. He and nine other Jewish-American baseball players were making Aliyah, or "the Law of Return," and becoming full Israeli citizens.
It's a requirement to play for Team Israel in the 2020 Tokyo Olympics, were it to make it that far. That required performing well enough in the European Baseball Championship to advance to an Olympic qualifier in Italy, pitting the five best European teams and the top national team from Africa, South Africa, against one another. The winner would be one of only six teams to face off in Tokyo for the first Olympic baseball games in 12 years.
Team Israel accomplished its goals. By beating South Africa 11-1 in the final game of qualifying competition on Sept. 22, Israel improved to 4-1 in the round robin tournament and solidified itself as one of the best teams in the world.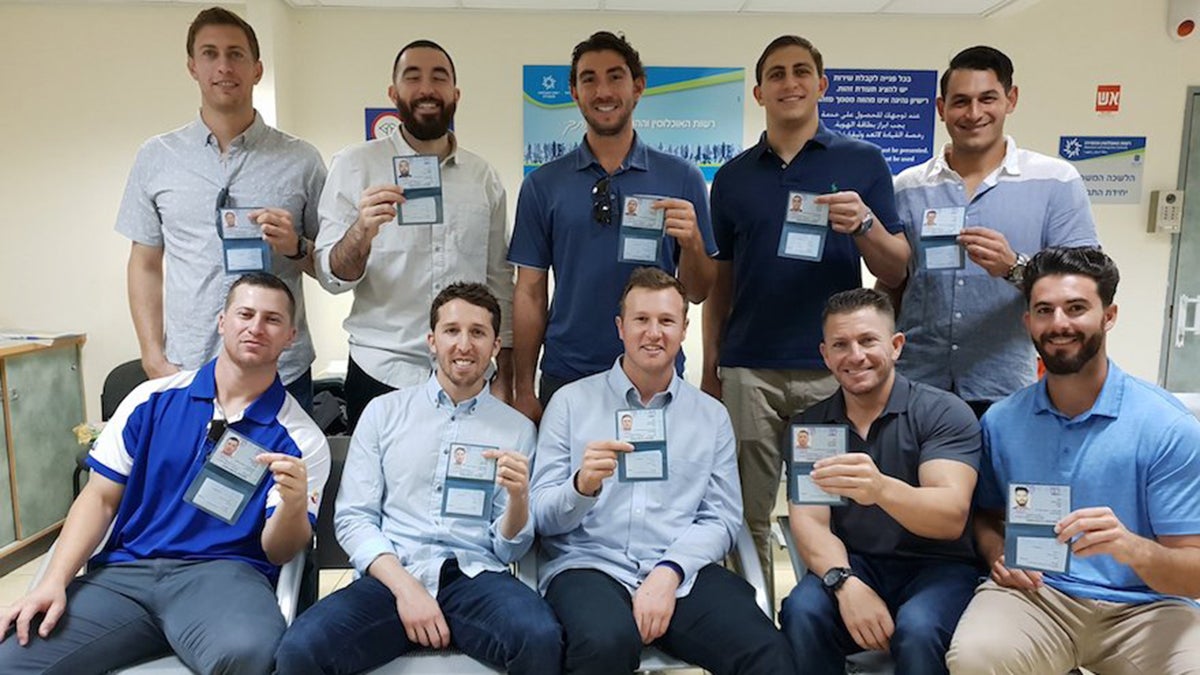 Still, this is not a team of stars. It's anchored by players like Danny Valencia and Ty Kelly, aging hitters who spent years in the big leagues but who haven't faced MLB pitching in more than a year. It's depended on made-for-movies performances from players-turned-coaches like the team's catcher, Nick Rickles, and pitcher Jon Moscot, who retired from professional baseball after Tommy John surgery three years ago.
And then there's Wolf, the retired outfielder with the bad back.
Wolf, now 25, said he's never seen a team quite like this. It's a hodgepodge of current and former professional players, some Israeli, some Jewish-American, some who speak Hebrew, some who don't. But it's a team with a singular purpose, Wolf said, one that's bigger than any school or fan affiliation.
"We represent kids back in Israel who love baseball, we represent Jewish baseball players everywhere," he said. "I've won a lot of my life. This feels different. It feels of a greater purpose. There's more to it than just winning. There's representations of a people."
Because of the Hall of Fame careers of Jewish-American baseball players Hank Greenberg and Sandy Koufax, you might think baseball is a big deal in Israel. Not so.
Kurz tells the story that, following the European Baseball Championship, he was interviewed on the radio by two Israeli sports reporters. One of the reporters half-jokingly asked if one of Team Israel's pitchers might be the next Koufax. The other reporter confessed he had never heard the name.
"He had to explain to him who Sandy Koufax was," Kurz said. "He said, 'Sandy Koufax was a great pitcher who didn't play on Yom Kippur.'"
In a country of 8.6 million, roughly 1,000 children play the sport, Kurz said. That number has practically doubled in the last few years, much of which Kurz attributes to Team Israel's surprise success in the 2017 World Baseball Classic.
But there is still only a single baseball field in the entire country, making growth next to impossible. Plans for two new parks are said to be in the works, though, and an Olympic team is about as effective a marketing tool as you're going to see in sports.
"I have no doubt that baseball, with an Olympic presence, will grow a lot over the next 10 months, 11 months," Kurz said. "My goal is to reach 5,000 players maybe in the next three or four years."
Kurz won't be alone in his recruiting efforts. When Wolf got on that plane from Parma, he knew he was heading for his new home in Israel. It was a decision he'd talked about with Kurz since joining the team.
"Jeremy is definitely curious about life, about what's going on," Kurz said. "He loves to travel, he loves to see new things … In a lot of ways, he's like me when I was younger."
To Wolf, it just felt right.
"I figured I could go be bored somewhere else later on in my life," he said.
For at least the next year, Wolf will live in Tel Aviv as the first Jewish-American member of Team Israel to leave the U.S. for Israel. He hopes to land a marketing or design job, but he knows he'll coach baseball part-time and continue in his role as executive director for More Than Baseball.
"I love the food and the people. It's like Miami with a lot of hummus," Wolf said. "I can be there and help build baseball and represent Israel all over the next year and then go play in the Olympics. I think that's going to be incredible."
Tyler Dunn is a masters sports journalism student at Arizona State University
Tags:
2020
,
Aliyah
,
Chaparral High School
,
Class A
,
Danny Valencia
,
European Baseball Championship
,
Fair Labor Standards Act
,
Hank Greenberg
,
Israel Association of Baseball
,
Jeremy Wolf
,
Jon Moscot
,
Major League Baseball
,
Major League Baseball Players Association
,
MLB
,
More Than Baseball
,
New York Mets
,
Nick Rickles
,
Olympian
,
Olympics
,
Peter Kurz
,
Sandy Koufax
,
Simon Rosenblum-Larson
,
Tampa Bay Rays
,
Team Israel
,
Tokyo Olympics
,
Trinity University
,
Ty Kelly
,
World Baseball Classic
,
Yom Kippur