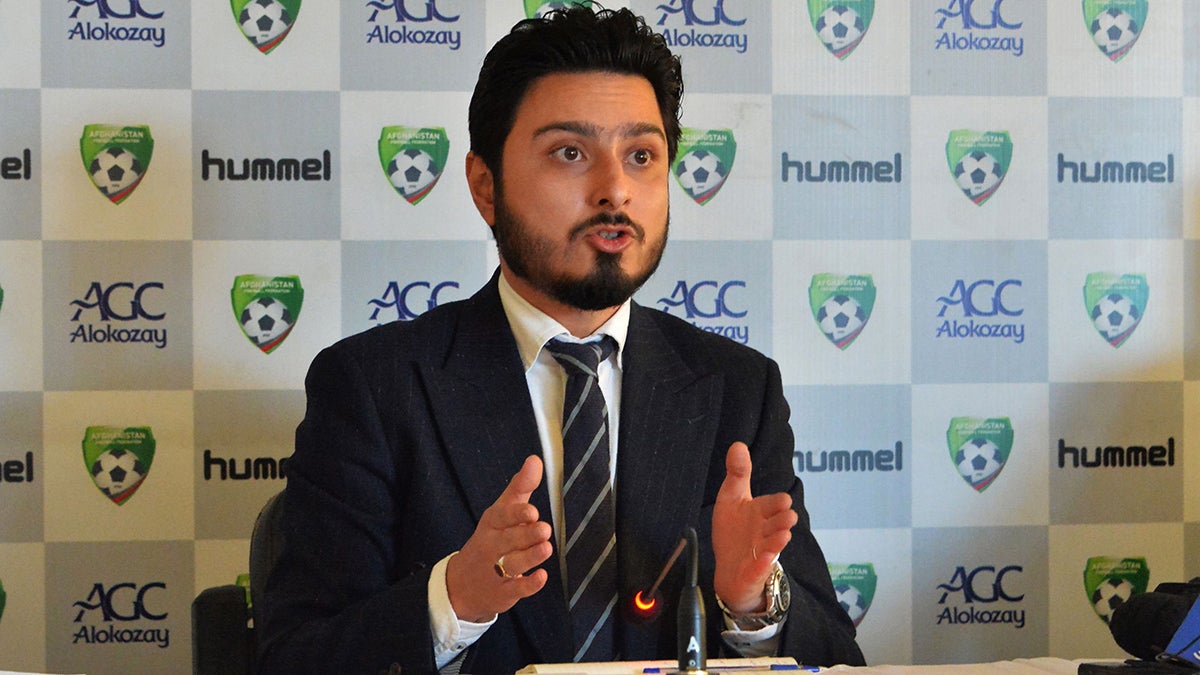 While FIFA was celebrated for forcing Iran to allow women to attend a World Cup qualifier on Oct. 10 in Tehran, the organization was also working to ban a former Afghan official for five years for failing to report and end the sexual abuse of national team players.

Sayed Aghazada, the former general secretary of the Afghanistan Football Federation, "was aware of this abuse and had the duty to report and prevent it," CNN reported. 
According to The Guardian, FIFA's independent ethics committee said that "the investigation into Mr. Aghazada concerned the complaints lodged by several Afghani female football players accusing Mr. Keramuudin Karim, the former president of the AFF, of repeated sexual abuse between 2013 and 2018, at a time when Mr Aghazada was the AFF's general secretary.
"In its decision, the adjudicatory chamber ruled that Mr Aghazada was aware of this abuse and had the duty to report and prevent it according to the Fifa code of ethics."
Kasim was banned for life in June after he was found "guilty of having abused his position and sexually abused various female players, in violation of the FIFA Code of Ethics."
Kasim was previously suspended 180 days as FIFA investigated the allegations. He has not faced criminal charges. 
According to BBC.com, FIFA is continuing to look into allegations about others in connection to the same investigation. 
"At least" five Afghani players made the allegations of abuse, according to FIFA.
In December, former player Khalida Popal told CNN that some of the abuse was during the team's training camp in Jordan in January 2018. 
Karim was also fined 1 million Swiss francs. 
The systematic physical and psychological abuses committed at the highest levels of the game in the war-torn Muslim-majority country reportedly included as many as 25 girls abused during Keram's 15-year tenure as president.
Led by Popal and American coaches Kelly Lindsey and Haley Carter, the Afghanistan team has started to train once more as they await justice. Despite not seeing a single dime for their efforts, the three women stand at the forefront of a rebuilding effort forged through an intricate combination of "crowdsourcing, a partnership with Soccer Without Borders, and their personal time." 
Related Articles
Colombia's women's national team accuses FCF of discrimination, neglect
Inequality, corruption continue to hamper women's football globally