Culture
Archive
Olympic swimmer uses her platform to lend support for refugees around the world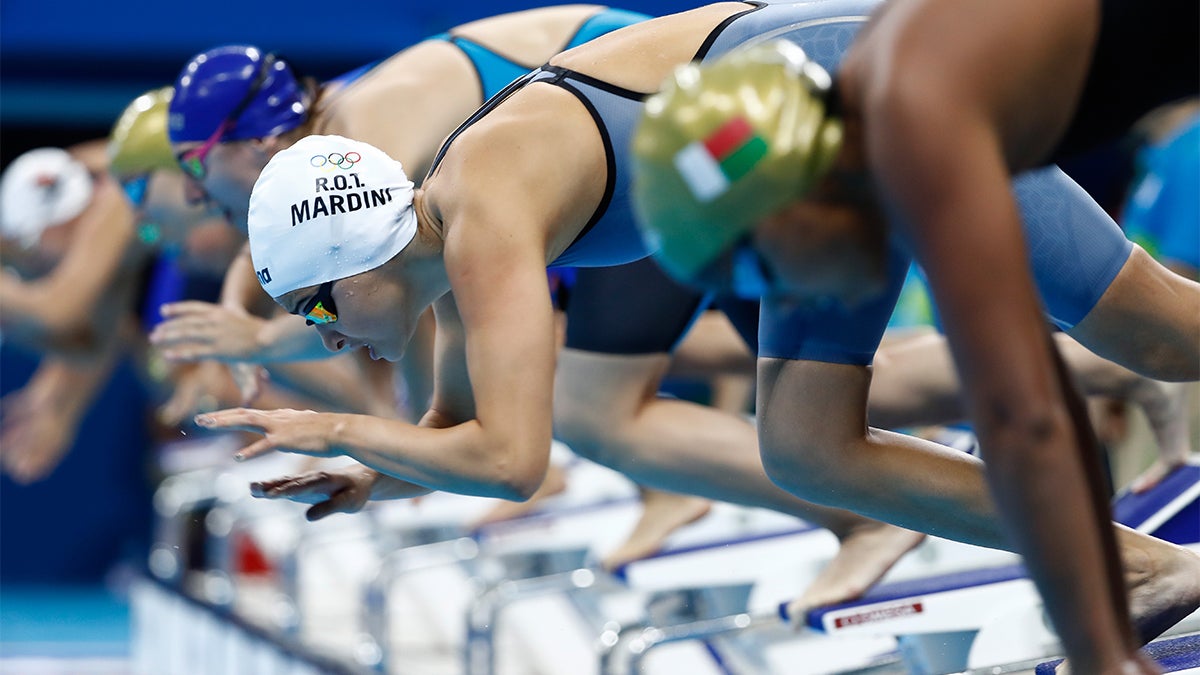 Athletes throughout history have used their platform for social change. Muhammad Ali, Tommie Smith, John Carlos, LeBron James, Colin Kaepernick, Serena Williams have taken stands against injustice. Add Yusra Mardini to that list.

"Sport actually gave me this really strong voice," she told CNN Sport in 2018. "I am using it to help refugees to get them to better places, to get them shelter and to just let the people understand that they should open border for them."
Mardini is a refugee. She is also an Olympic swimmer. She has been telling her story of hardship and perseverance for years. Now it fills the pages of a book, "Butterfly: From Refugee to Olympian, My Story of Rescue, Hope and Triumph," and it will soon be on the big screen as a feature film.
Mardini escaped war-torn Syria as a teenager in search of a better life. Her journey took her to Turkey, and, eventually, an overcrowded dinghy on the Aegean Sea. When the dinghy's engine broke down, Mardini, her sister and two others got out and began pulling the boat. They were in the water for three hours before they made it to safety.
She gained asylum in Germany and renewed her training as a swimmer. She qualified for the 2016 Olympic Games in Rio and competed as part of a refugee team. The 18-year-old swimmer won her first heat in the 100-meter butterfly. She finished 40th in the event.
After the games, she embraced her role as an activist and refugee ambassador in earnest.
She delivered a speech in front of the U.N. General Assembly about her journey and her desire to help fellow refugees. She has met with world leaders from President Barack Obama to the Pope. Mardini became the youngest Goodwill Ambassador for the U.N. Refugee Agency (UNHCR).
I'm thrilled to join the UN @Refugees Agency family as a Goodwill Ambassador!
I'm so proud to be part of the #UNHCR family and #TeamRefugees pic.twitter.com/gIYNUTaHj8

— Yusra Mardini (@YusraMardini) April 27, 2017
"I want to help change people's perceptions of what a refugee is," Mardini said in her speech at the U.N. in 2016. "For everyone to understand that it is not a choice to flee from your home. And that refugees are normal people that can achieve great things given the opportunity."
Mardini found another avenue to tell her harrowing story as an Under Armour brand ambassador. She is part of the company's "I Will" global marketing campaign, and joins international athlete endorsers Lindsey Vonn, Misty Copeland and Dennis Smith Jr.
Additionally, her list of accolades includes a spot on Time magazine's 30 Most Influential Teens of 2016 list and People magazine's 25 Women Changing the World list.
The 21-year-old swimmer hopes to continue her athletic career at the 2020 Olympic Games in Tokyo. She is considering competing under the flags of Syria, Germany or the Refugee Team. "If I'm going to compete under the German flag, or the Syrian flag or the Olympic flag, I'll be representing all of them," Mardini told CNN Sport.
Sarah Farrell is a graduate student studying sports journalism at Arizona State University
Related articles
Soccer Without Borders builds bridges for refugee children
Refugee swimmer Mardini rising fast after fleeing war
Under Armour Finds a Remarkable New Ad Star in Teenage Refugee Olympian Yusra Mardini
Refugee Olympic Team to Shine Spotlight on Worldwide Refugee Crisis
Tags:
100m butterfly
,
2016 Olympic Games
,
2020 Olympic Games
,
Butterfly
,
Colin Kaepernick
,
Dennis Smith J.R.
,
Germany
,
Goodwill Ambassador
,
I Will
,
John Carlos
,
Lebron James
,
Lindsey Vonn
,
Mediterranean Sea
,
Misty Copeland
,
Muhammad Ali
,
Olympic
,
Olympics
,
President Barack Obama
,
refugee
,
refugee ambassador
,
Refugee Olympic Team
,
Rio Olympic Games
,
Rio Olympics
,
Serena Williams
,
Syria
,
the Pope
,
Tokyo Olympic Games
,
Tommie Smith
,
Turkey
,
UA
,
UN
,
UN Refugee Agency UNHCR
,
Under Armour
,
United Nations
,
Yusra Mardini