Culture
Opinion
Opinion: Ending racial incidents in global football is everyone's goal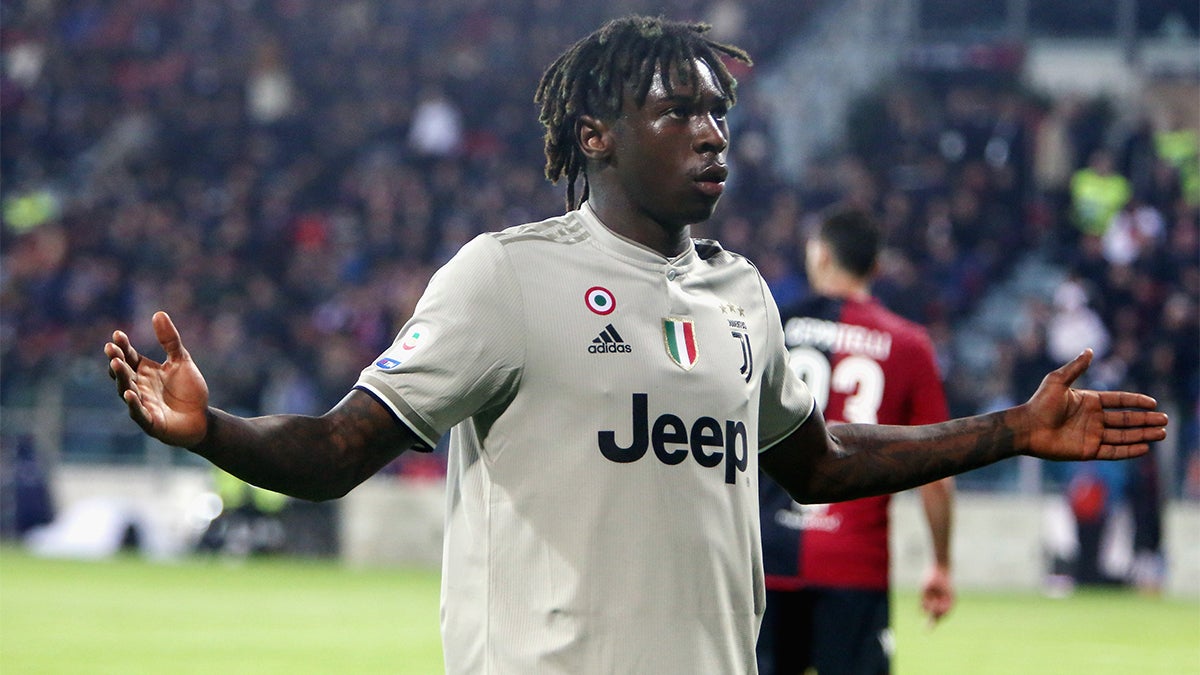 In today's world, when certain topics are mentioned, they sound repugnant. But the sad truth is some of these topics were the norm — or at least tolerated — years ago. Distasteful topics such as racism, apartheid and slavery were among them.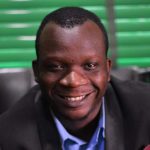 On a more positive note, many of these topics are long gone; society today treats them as a crime when committed. Yet racism, especially in global football, is a wound yet to heal.
Moise Kean's 85th minute strike in Juventus's 2-0 win at Cagliari in April 2019 showed the world racism — despite every campaign against it — still lives in football. The teenage Italian striker was the subject of racial abuse by the home fans but when his teammate Leonardo Bonucci suggested in his postmatch interview that the blame was 50-50 on Kean because of his celebration, the situation blew out of proportion.
His exact words to Sky Sports Italia  were: "Moise should not have done that, and the Curva [fans] should not have reacted in that way.
"Kean knows that when goals are scored he just has to think about cheering with the team, hugging them all together. It was an episode and even he knows he could have done something different."
The backlash was massive criticism directed toward Bonucci's comment by a huge group of elite football players, including Raheem Sterling, Mario Balotelli and Memphis Depay. Sterling was the most vocal, and today he is seen as a leader in the fight against racism.
What leads to racism in football?
Racism, in general, is not just football's problem, it's a global one. Fans, however, continue to channel the hate that exists in the conventional world into the beautiful game of football.
When a couple of Southampton fans during the 2018-2019 English Premier League season allegedly chanted about the Holocaust during a game against Tottenham, it came at a time when anti-semitism in the United Kingdom was on the rise. When a fan screams that Salah is a "terrorist (expletive)," it comes at a time when Islamophobia has entered the mainstream.
The sad truth about racism is nobody transforms into a racist after walking into a football stadium. People bring their views in from outside, where society's divides have been exposed by austerity, school shootings, religious shootings, knife crime, broken political systems amidst political tension in general. Does this justify the hate meted out to football stars? Definitely not. Can racism be curbed? Sure!
What are we doing about racism in football?
John Ratomski, the chairman of the West Ham United Independent Supporters' Association, wanted to apologize to the Muslim community after the alleged abuse Salah suffered at West Ham. He gave Shafiqur Rahman (an imam with a Liverpool mosque) a West Ham scarf, and the imam wore it while he led Friday afternoon prayers. The imam is a Liverpool fan and friends with Sadio Mané, who often prays at the mosque with Salah.
The worshippers thanked Ratomski afterwards. "We have something in common," Rahman said. "Away from football, we are all human beings."
Additionally, the Professional Footballers Association reported players who took part in the Enough campaign's 24-hour social media boycott in protest of online racial abuse received further insults in response to their posts. The union's efforts had been intended to show solidarity with members who have been targeted as well as demand social media companies — such as Twitter and Facebook — and the game's authorities do more to combat the problem.
Manchester United's Chris Smalling was one of the players to back the campaign after he was abused on Twitter following his side's Champions League defeat in Barcelona in April 2019. Smalling joins a growing list of players – Mohamed Salah, Danny Welbeck, Wilfried Zaha and Raheem Sterling among others – who have received abuse.
A solution proffered
Chelsea Football Club prevented three people from entering the stadium for April's Europa League quarterfinal at Slavia Prague after a video was circulated on social media of a group of fans singing an abusive song about Liverpool forward Salah.
The club said in a statement it will "take the strongest possible action" when there is evidence of Chelsea season-ticket holders or members involved in such behaviour, calling it "an embarrassment," while the Metropolitan Police said it would seek to apply for civil football banning orders.
When defender Nathan Byrne, playing for Wigan FC, received racist abuse on Twitter following a draw with Bristol City on April 6, the club reported it as a hate crime.
Of all solutions to solving racism, Sterling's suggestions seem the most harsh, but I must admit is also the most likely to solve the deep rust caused by racism.
In a column for Times magazine, Sterling suggests he does not want the next generation of players to suffer his current fate: "I'd call for an automatic nine-point deduction for racist abuse.
"It sounds harsh, but which fan will risk racist behaviour if it might relegate their team or ruin their title bid?
"The club should have to play three games behind closed doors. That way, they lose revenue as a direct consequence of racist behaviour."
"Up and down the game, across the world, black and Asian players, fans and coaches are subjected to racism. Every day, from park football to the Champions League," the prolific City forward added. "In my opinion the people who run the game are doing nowhere near enough to solve the problem. And that's not good enough. I don't know how long it'll take for things to change but we have to start now. I don't want the next generation of black players to have to put up with this evil."
Football is a beautiful game that unites people, cutting across diversity lines, but should we fold our hands and do nothing the ugly menace of racism, as it's already doing, will take away this beautiful game from us.  
Arinze Esomnofu is a Nigerian media professional, content editor and a freelance journalist. He is currently the country manager for Flashscore Nigeria.
Editor's note: The Global Sport Institute tracks the social justice activities of NFL teams. Check out our season-ending report.
Related Articles
Racism continues to taint European football
British-Asian footballers treated differently than predecessors researcher says
Author: Dealing with racism and pain two constants for African-American NFL players
Report: Incidents of racial abuse at high school sporting events on the rise
Athlete activism is on the rise, but so is the backlash
Australia's aboriginal athletes standing up for changes, equality
Tags:
Arinze Esomnofu
,
Barcelona
,
Bonucci
,
Bristol City
,
Champions League
,
Chelsea Football Club
,
Chris Smalling
,
Danny Welbeck
,
English Premier League
,
Flashscore Nigeria
,
John Ratomski
,
Juventus
,
Liverpool
,
Mario Balotelli
,
Memphis Depay
,
Mohamed Salah
,
Moise Kean
,
Nathan Byrne
,
Nigeria
,
Premier League
,
Raheem Sterling
,
Sadio Mané
,
Shafiqur Rahman
,
Sky Sports Italia
,
Slavia Prague
,
Times magazine
,
West Ham
,
West Ham United Independent Supporters Association
,
Wigan FC
,
Wilfried Zaha