Culture
Archive
ASU gymnastics coach brought Arya Stark's action to life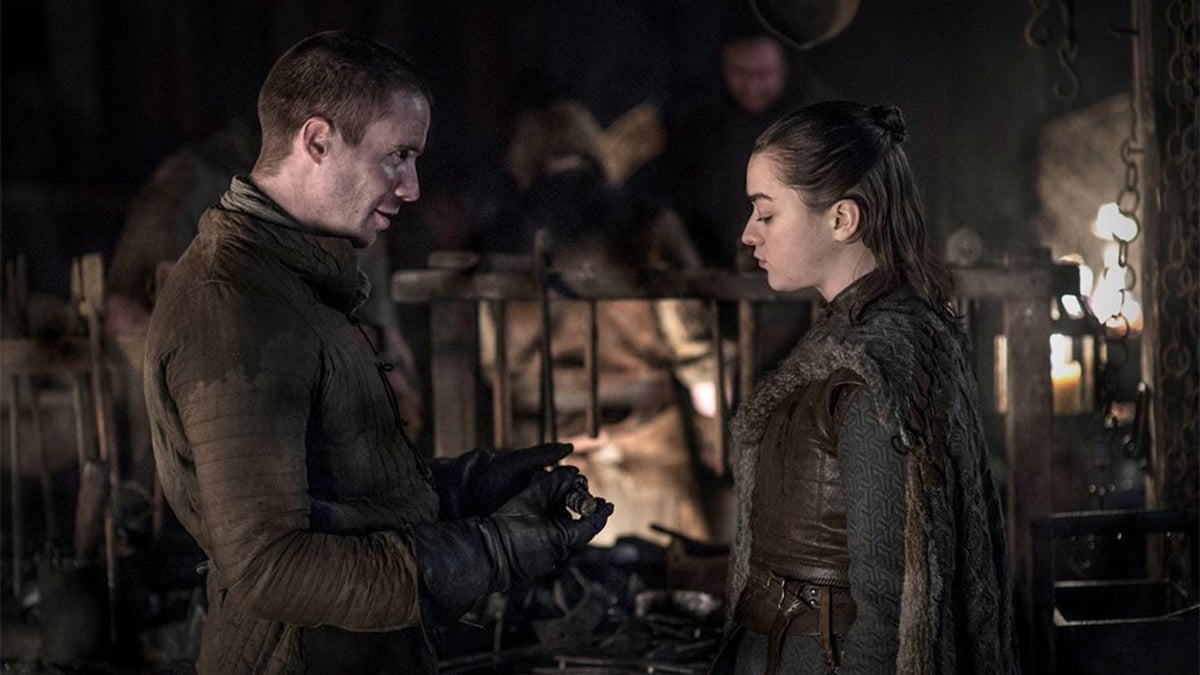 A leotard-clad Arya Stark spinning around the uneven bars may be hard to imagine, but that's the world her stunt double Kristina Baskett came from.


Baskett stood in for actress Maisie Williams, who plays Stark, in many key scenes from the HBO series "Game of Thrones," which wrapped up its eight-season run in May 2019, including crossing swords with Brienne of Tarth in Season 7. Baskett clarifies she did not kill the Night King during the Battle of Winterfell. Williams did her own stunts for that scene.
Baskett trained as a gymnast from a young age, but the current ASU volunteer assistant women's gymnastics coach has since moved from the gym to the screen. In 2016 she joined the "Game of Thrones" cast as a stunt double for Stark.
ICYMI: @AdamsonAshley interviewed former @UtahGymnastics star Kristina Baskett about her role as @Maisie_Williams' stunt double on #GameOfThrones #AryaStark

FULL INTERVIEW: https://t.co/WJG30W3cLu pic.twitter.com/JbLtgzwiIJ

— Pac-12 Network (@Pac12Network) May 6, 2019
"Especially on a show like that, it's fun to be in different styles of costumes and be in a different world," Baskett told reporters at KING 5 in her hometown Seattle, Washington. "You really feel immersed in the world, especially being on set and with all the city, the look, the set pieces, the costumes, even the smells. You really feel like you're in a whole other world, which is fun."
Baskett competed for the University of Utah from 2006-2009. A 12-time All-American, Baskett won the 2006 national championship on the uneven bars before graduating and entering the entertainment business.
According to her IMDb page, Baskett has more than 75 credits to her name. She has appeared as a stunt double in movies such as "Ender's Game" and "Divergent," as well as TV series like "NCIS," "Scandal," "Bones" and "Agents of S.H.I.E.L.D." as well as marketing campaigns for companies such as Sony and Nationwide.
A sample of her high-flying work below:
Sarah Farrell is a graduate student studying sports journalism at Arizona State University