Culture
Business
Moves to change Title IX could have unintended consequences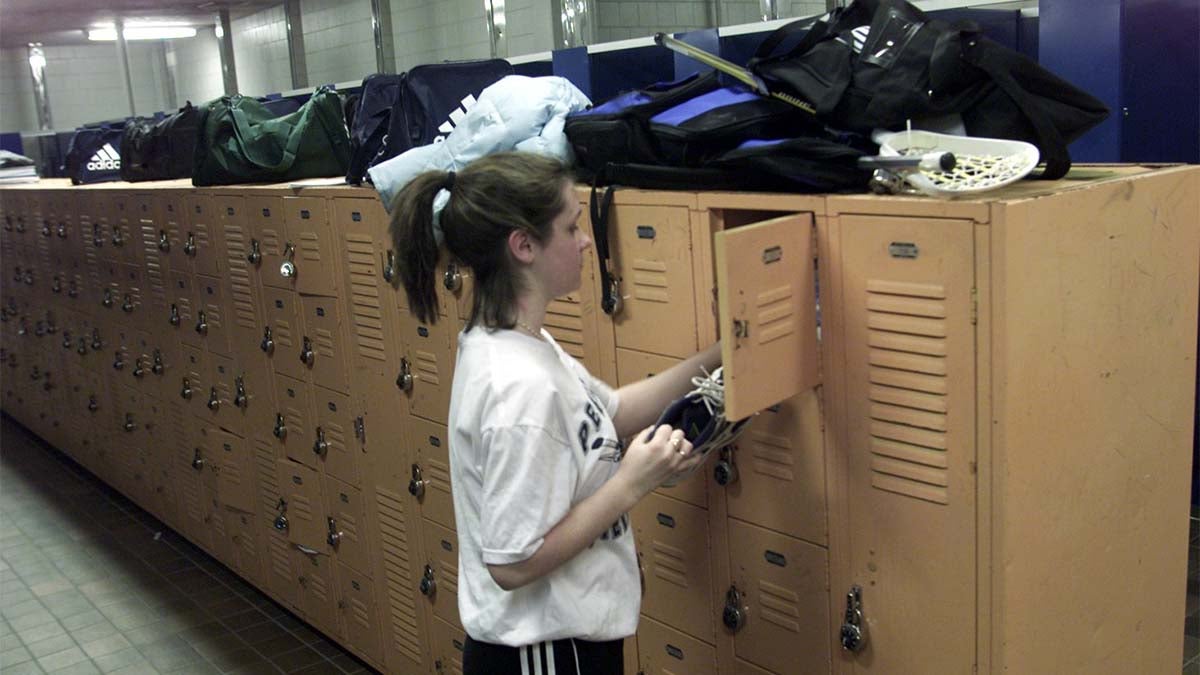 Editor's Note: This story is being highlighted in Global Sport Matters' Best of 2019. 
Bernice Sandler was a part-time teacher at the University of Maryland in the 1960s, hoping to land one of the full-time positions in her department. When she learned she was not considered for any of the positions, she asked a colleague about the decision.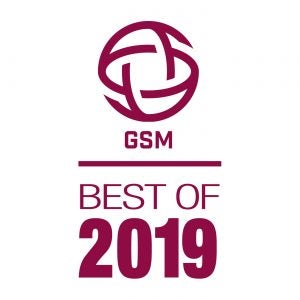 "Let's face it," he said. "You come on too strong for a woman."
That inspired Sandler to embark on a campaign that would change the culture on college campuses for equality, even earning the nickname, "The Godmother of Title IX", for her efforts to remove sex discrimination on federally funded educational institutions.
The introduction of Title IX in 1972 was the largest factor driving increased participation in sport by women in the United States. It is also the biggest driver for the enormous global success of American women in sports. Despite the benefits, efforts at the state and national level to pull back parts of law exist.
Forty-six years ago, Title IX was enacted, establishing equal access to any program or activity that receives federal financial assistance, including sports. The law reads: "No person in the United States shall, on the basis of sex, be excluded from participation in, be denied the benefits of, or be subjected to discrimination under any education program or activity receiving federal financial assistance."
"Title IX defines who I am as an athlete," Casey Snedecor, assistant director of athletics and the director of media relations at Long Island University Brooklyn, told Pocket Outdoor Media LLC. "There is absolutely no way that I would have been an athlete at the collegiate level without it. It's quite possible I wouldn't have played sports in high school, either. I wasn't good enough."
While the success of Title IX is evident in the sporting arena, the proposed changes narrowing the definition of sexual harassment comes at a sensitive time in sport after the issues at Michigan State, Ohio State and USC and the treatment of athlete sexual assault victims is in the spotlight.
Prior to Title IX
When most people think about Title IX, they associate it with athletics — for good reason. In sports, the inequality between male and female athletics prior to the law being passed was substantial.
"It gave us the confidence we could do anything we wanted to in the world," Laura Silvieus, recipient of a female athletic scholarship at the University of Chicago in the 1970s, told The Daily Item. "It wasn't that we felt we were going to take on the best male athletes and win, but we could take on people our size and do quite well."
In addition to athletics, Title IX regulations address other activities and areas including financial assistance, physical and mental services and many others. Most recently, Title IX has been associated with the enforcement of policies regarding sexual assault and harassment on campus.
As Sue M. Durrant wrote in the Journal of Physical Education, Recreation & Dance, Title IX was the first comprehensive federal legislation to include the rights of students, as well as employees, to be free of sex discrimination.
Prior to Title IX's passage, it was normal to find certain classes of study limited to males and others to females; to see rules that enforced closing hours for female dormitories while males had none; to have dress and hairstyle codes for males and females; to read college publications listing "ironing boards and sewing machines" for women's dorms and "recreational facilities and equipment" for men's dorms, according to Durrant.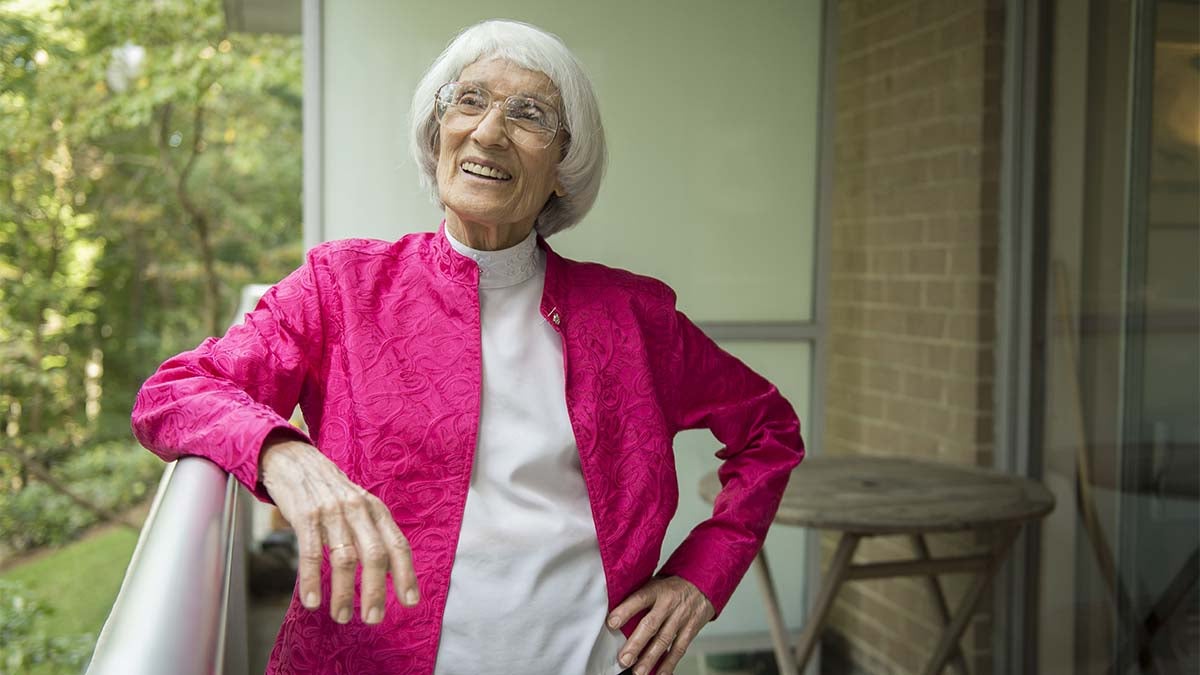 In athletic programs and physical education classes, it was typical to see men using new uniforms and equipment, and women being given hand-me-downs; for women to have team practices early in the morning or late at night while men's teams were immediately after school; or for the college men's teams to travel by bus or plane while the women's teams went in cars driven by coaches and players.
When Lisa Rainsberger was a runner at the University of Michigan in the early 1980s, she experienced gender inequality. In 1985, Rainsberger (then Lisa Larsen Weidenbach), won the Boston Marathon — the last American woman to do so until Desiree Linden won in April 2018.
"Title IX defines who I am as an athlete. There is absolutely no way that I would have been an athlete at the collegiate level without it. It's quite possible I wouldn't have played sports in high school, either. I wasn't good enough." – Assistant director of athletics at Long Island University Brooklyn Casey Snedecor
"The men had a bus with a bathroom and TVs, and we had to rent these rickety old vans that we drove ourselves," Rainsberger told GlobalSport Matters. "We were grateful that women's sports were finally becoming embraced and we were able and allowed to play. It's hard to explain in today's world — people are appalled when I explain the differences. At the time, it was awesome."
Title IX brought opportunities and equality to male and females, not only in education but in sports. Female athletes have taken these opportunities and excelled in all aspects of it, since it passed.
National Level
Title IX has made an impact on people all over the nation, at all levels. An example of an impact this law has made at a national level is the U.S. professional women's soccer team and its record-breaking performances.
The first time the U.S. played host to the Women's World Cup in 1999, fans broke attendance records for a women's sports event. The final between the U.S. and China brought a crowd of 90,185 to the Rose Bowl  — the largest crowd to witness a women's athletic event at the time.
In addition to the record-breaking attendance, the U.S. Women's team set a world record 12 years later. In the 2011 Women's World Cup final, the game ended in a penalty shootout after a 2-2 draw between Japan and the U.S. The news of the final score broke the Twitter world record in number of tweets per second: 7,196.
"There's no question in my mind that what we're seeing in terms of our women's soccer team and our other pro-female athletes is due in great part to Title IX," Neena Chaudhry, director of National Women's Law Center, told NBC News.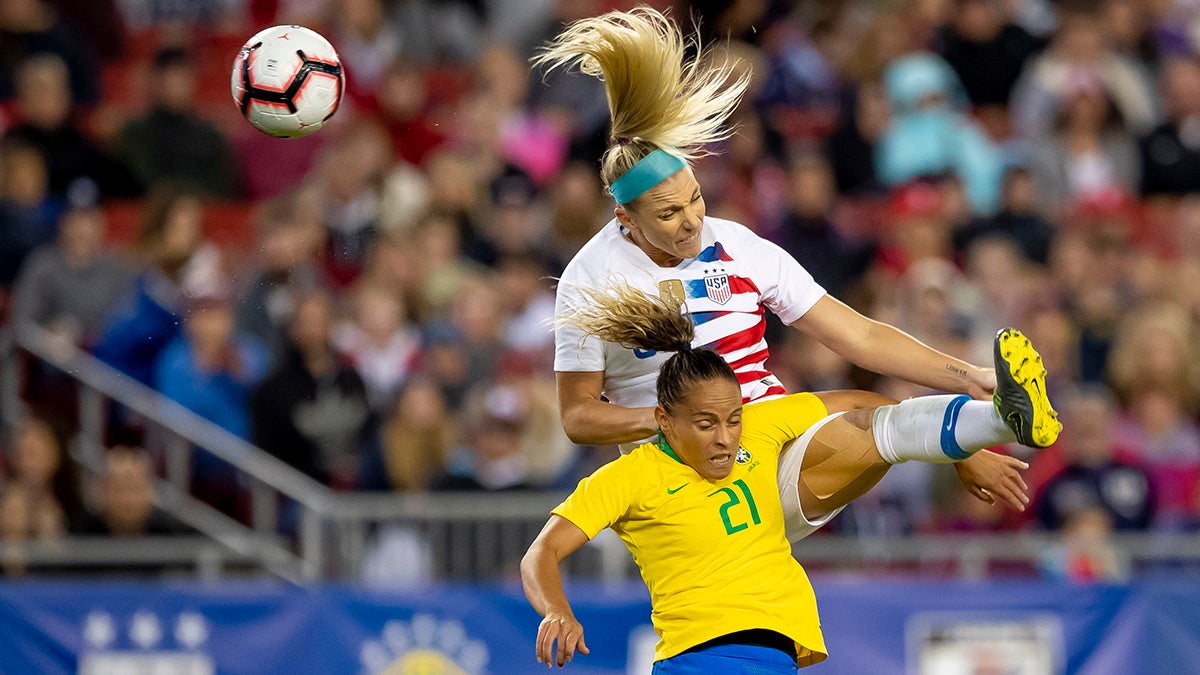 Outside of the impact women sports teams have made on society, they have paved the way for record-breaking accomplishments for both genders. Abby Wambach, a former U.S. women's team soccer player, broke Mia Hamm's all-time goal record, scoring her 159th goal in a game against South Korea in 2013. Wambach holds the current record for international goals for men and women.
Two years later, the U.S. team defeated Japan 5-2 to win the women's World Cup, becoming the first team to win three women's World Cups. The 2015 Women's World Cup set the record as the most-watched soccer game – men's and women's – in the U.S. history.
"So many great things have come from Title IX, so now women can dream about competing in sports past middle school and high school." – U.S. Olympic gold medalist Vonetta Flowers
On March 8, the U.S. women's national team filed a gender discrimination lawsuit against U.S. Soccer, the national federation. Twenty-eight team members were named as plaintiffs in the case and are seeking class-action status over "institutionalized gender discrimination" toward the team.
"I don't know if there was a tipping point, but the feeling was that this was the next best step for us to put us in the best possible position to continue to fight for what we believe is right and what the law recognizes," midfielder Megan Rapinoe told ESPN. "And to try to achieve equality under the law, equal working conditions, equal working pay. It goes far beyond equal pay into the working conditions as well."
As for Olympic women athletes, they, too, have paved the way since Title IX was enacted. The first African-American to win a gold medal in the Winter Olympics was a female, Vonetta Flowers, in 2002.
"So many great things have come from Title IX, so now women can dream about competing in sports past middle school and high school," Flowers told the Missourian.
The U.S. women's national team has dominated the competition in other sports. The national basketball team has been the team to beat at the World and Olympic championships. In the 2018 Winter Olympics, women competing on Team USA brought home more medals than their male counterparts.  
Collegiate Level
In 1971-1972, fewer than 30,000 women participated in college sports. In 2010-2012, more than 190,000 competed. Before the law passed, women received 2 percent of schools' athletic budgets, and athletic scholarships for women were nonexistent. According to a report done by the National Coalition for Women and Girls in Education (NCWGE) in 2009-2010, women received 48 percent of the total athletic scholarship dollars at Division I schools.
The University of Connecticut's women's basketball team has come a long way in the past 30 years as well. In 1989, the team played in front of 287 fans in the front half of a doubleheader with the men's game. Fast forward to the 2009-2010 season, UConn women set the NCAA "record for invincibility" through their 90-game winning streak, supported by a total of 357,627 fans, a NWLC report said.
In 2017, the UConn women's basketball fans bought so many tickets that their opponents were locked out. When UConn found out that their regional round with Maryland was going to be played in Bridgeport, Conn., just an hour and a half away from the Huskies' home court, it bought an additional 500 tickets in excess of the 100 the NCAA automatically allots to competing teams.
"Knowing that the NCAA allotment would not satisfy our demand, UConn secured as many additional tickets as we could from the arena, an additional 500," the university said. "Unfortunately, our demand exceeded the supply."
The Webster Bank Arena, which seats about 7,881 fans, was sold out on March 9, four days before the brackets were even unveiled.
"You look at the number of young girls now that are playing sports versus 40 years ago, even 20 years ago," Swin Cash said, former UConn basketball player, Olympic gold medalist and WNBA player. "There are a lot more role models because of Title IX, which then brings younger girls to the table to want to experience sports. Because of the women that are out there today that started the movement with Title IX, on the backs of their hard work, I am able to live out my dreams today, and, hopefully, one day I'll have a little girl and she'll be able to do the same."
According to a report by the NCAA, the overall attendance for the 2014-2015 women's basketball season surpassed 11 million fans. Across the three divisions, 11,123,533 fans attended games — the seventh highest total since attendance figures were kept, beginning with the 1982 season.  The following season, 2015-2016, set the all-time record with 11,366,943 patrons attending games across all three divisions, exceeding the 11 million mark for the ninth straight season.
High School Level
According to a report released by the NWLC, elementary and secondary schools provide about 1.2 fewer chances for girls to play sports in high school compared to boys. In 1971, 295,000 girls competed in high school sports (7.4 percent of all high school athletes) compared to 3.67 million boys. By the 2015-2016 school year, the number of girls participating had grown to 3.32 million while boys participants numbered 4.54 million.
In 2015, the U.S. Department of Education's Office for Civil Rights (OCR) entered an agreement with the Chicago Public Schools, the largest school district in the state. The agreement was in response to a complaint filed by the NWLC to ensure the district would provide girls with equal opportunities to play sports consistent with Title IX. The investigation revealed gaps that represented a total of 6,200 additional spots needed to level the playing field for female students, according to a report released by the NWLC.
According to a 2012 research report by Don Sabo, Ph.D, and Philip Veliz, Ph.D, high school girls made gains in athletic participation between 1993-1994 and 1999-2000, but the trend toward greater gender equality flatlined between 1999-2000 and 2005-06. Their research concluded the progress toward gender equity slowed and, perhaps, regressed during the 2000s. Between 1993-94 and 1999-2000, the gender gap in athletic participation opportunity shrunk from 14 to 11 percent. Afterward, the 11 percent difference continued through 2005-06 only to widen to 13 percent by 2009-10.
"It is really sad, but if you went to almost any middle school, elementary school or high school in the state of Arizona, you'd probably find examples of Title IX violations," Victoria Jackson,  a sports historian and Arizona State University lecturer, said. "Whether it is practice facilities, uniforms, practice times, competition times, travel budgets. There is a laundry list."
New Propositions
The recent Title IX discussions and proposed regulatory revisions are being driven by Betsy DeVos, the Secretary of Education in the Trump administration since 2017. DeVos wants to overhaul how schools across the country address sexual misconduct complaints, altering the definition of sexual harassment on campus and emphasizing "due process" rights for students accused. While the proposed changes relate to sexual harassment on campus, changes in the law may have unintended consequences to athletic access.
The proposed rules, obtained by The New York Times, narrow the definition of sexual harassment, holding schools accountable only for formal complaints filed through proper authorities and for conduct said to have occurred on-campus. The rules would also establish a higher legal standard to determine where schools improperly addressed sexual misconduct complaints.
"It is part of a broader culture war at the moment, where there is a certain segment of the population that thinks: affirmative action, civil rights, gender equity, all of these things," Jackson said. "I mean, much like what we saw with the Reagan administration in the 80s, that they've gone too far and are now harming white men."
The proposed rules changes are coming at a rather sensitive time. Ohio State University, the University of Southern California and Michigan State University are in the spotlight with charges that claim their faculty and staff members perpetrated serious sexual misconduct. Unlike the Obama administration's guidance documents, the Trump administration's rules will have the force of law and can go into force without an act of Congress, after a public comment period.
"This idea that men who are accused are guilty until proven innocent and that they are being prosecuted by this kind of liberal agenda," Jackson said. "It's a hot button item because it speaks to this broader culture war at the moment."
Thomas Newkirk, a civil rights lawyer and advocate for eliminating gender bias and stereotyping in decision-making, views the new regulations as not being a bad thing necessarily. Newkirk focuses on educating people, students and faculty about the dangers in subconscious bias decision-making and said, although the administration might not have intended to, the wording in the proposed regulations potentially covers these dangers.
"There are a number of what I call weird silver linings in this system even though I fully want to be clear on the record that I don't think they created these changes intending the new silver linings," Newkirk said. "I get that, and I'm not giving any credit for doing this because they were trying to reduce the number of claims made and to save universities money, but I don't really think they did that, is my point."
Newkirk said there is an unintentionally biased decision-making process within 99 percent of the people sexual assault victims will complain to. He said regardless of whether one engages in victim blaming or victim questioning, a subconsciously driven process exists whereby the victim's complaint is held to a higher standard or proof. Newkirk concludes the proposed regulations might make a difference in this.
"Even the system that exists isn't fantastic, so pulling back would be setting women back even farther. I still believe the primary force that nobody is looking at is gender bias. It affects females getting hired, getting fired, getting paid. I believe that is the primary force that causes harm in all of those areas." – Civil rights lawyer Thomas Newkirk
"Even the system that exists isn't fantastic, so pulling back would be setting women back even farther," Newkirk said. "I still believe the primary force that nobody is looking at is gender bias. It affects females getting hired, getting fired, getting paid. I believe that is the primary force that causes harm in all of those areas."
The regulations implementing Title IX contain specific provisions relating to athletic opportunities. According to the U.S. Department of Education, colleges and universities have discretion in selecting the methods for determining the interests and abilities, as long as those "methods are non-discriminatory."
Regarding measuring athletic interests, the original Title IX requirements, put in place for institutions, used methods that take into account the increasing national level of women's interests and abilities; don't disadvantage the underrepresented sex; take into account team performance records of both male and female teams; and respond to the expressed interests of students capable of intercollegiate competition who belong to the underrepresented sex.
"When an administration signals through the Department of Education or the Secretary of the Department of Education signals that they are deemphasizing Title IX, it gives schools the space to not work as hard to expand opportunities for girls and women, in every way, including sports," Jackson said.  
Regarding the selection of sports in the proposed regulation, the Department of Education says a college or university is not required to offer particular sports or the same sports for each sex. Institutions also are not required to offer an equal number of sports for each gender. However, the department states an institution must accommodate to the same degree the athletic interest and abilities of each sex in the selection of sports. Basically, the department is stating a school does not need to have an equal number of sports for each sex, but they do have to provide an equal amount of opportunities for students participating in sports.
The new proposals also allow schools to have separate teams under select circumstances, such as when the selection of the teams is based on competitive skills, when the teams are for students in grades 7 through 12, when it can be clearly shown that maintaining separate teams is the best way to provide both sexes with equal athletic opportunity and when the separate-sex teams are substantially equal, according a report from Feminist Majority Foundation (FMF).
As for budgeting, the regulations do not require equal dollars be spent on boys and girls sports programs. The primary concern of the regulations is equal opportunity.
"For example, at ASU, the bathroom facilities under the track, for the women's bathroom, had urinals until about 2003," Jackson said. "So the women's track team would squat over urinals; that is a violation of Title IX because one of the things you had to provide was equal access to bathrooms."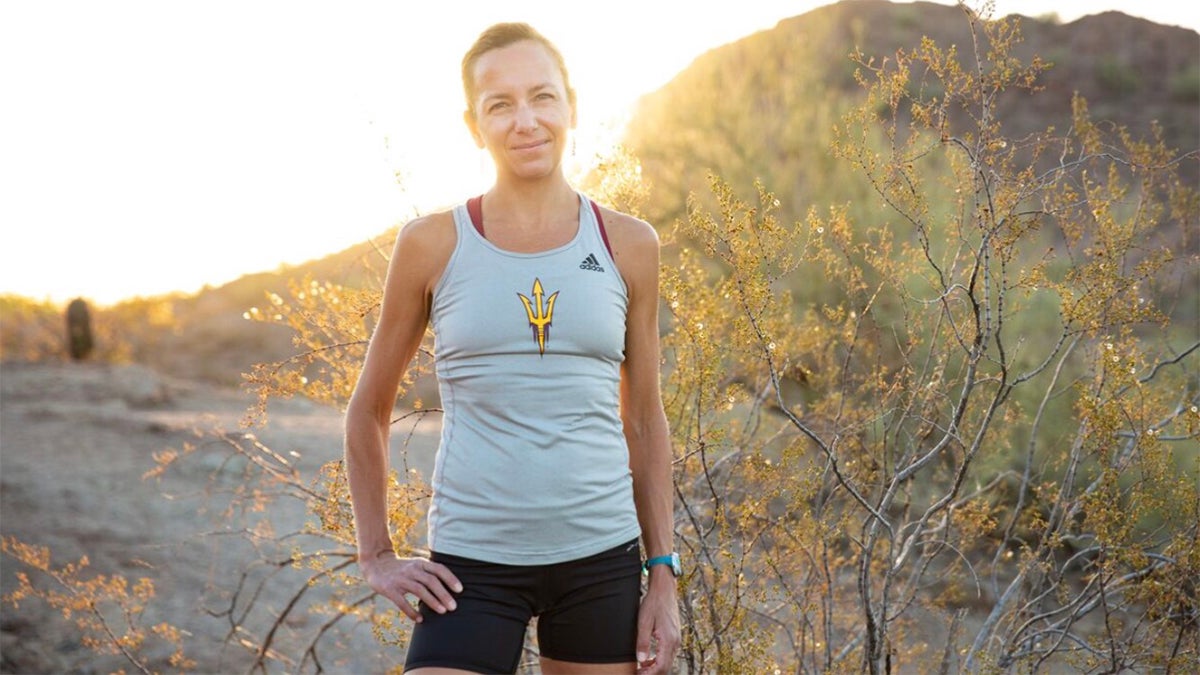 When determining whether boys and girls receive equal benefits from the scheduling of games and practice times, five factors are assessed to see if the district is providing equal opportunity:
the number of competitive events per sport

the number and length of practice opportunities

the time of day competitive events and practices are scheduled

the opportunities to engage in available competition.
The report from the FMF also states institutions are not required to schedule the same number of games or practices for boys and girls teams in the same or similar sport.
"When an administration signals through the Department of Education or the Secretary of the Department of Education signals that they are deemphasizing Title IX, it gives schools the space to not work as hard to expand opportunities for girls and women, in every way, including sports." – Arizona State University sports historian and lecturer Victoria Jackson
"This reaction is the fear that the "out-group", women or people who are brown, will somehow push men out of their rightful place," Newkirk said. "Although, I think a lot of that is subconscious."
Overall, Title IX has helped focus attention on meeting the needs of gender equality in athletics. It's important to remember to celebrate how far the nation has come in almost 50 years, but it is crucial to be realistic about our current status and to take steps to address the inequities which continue to exist.
"Going solely by what has so far been reported, it sounds as though the proposed rules will go a long way toward restoring meaningful due process protections to the campus justice system, which will benefit both accusers and the accused," Robert L. Shibley, the executive director of the Foundation for Individual Rights in Education told the NYT article.
Logan Huff is a senior journalism major at Arizona State University.
Related Articles
Like mother, like daughter: Title IX trailblazers watch their daughters take the stage
For some, competing at the Olympics runs in the family
Mom was right: Title IX a game-changer for daughters
Opinion: USWNT discrimination lawsuit underscores importance of Title IX 
U.S. women's soccer team sues governing body over gender discrimination
Podcast: The USWNT lawsuit a big step for pay equality
Faces of Title IX: Women share their stories
Olympian Vonetta Flowers speaks at Women's Intersport Network Luncheon
A St. Louis billionaire is funding dark money group behind Missouri Title IX changes
Tags:
athletes
,
basketball
,
Betsy DeVos
,
campus
,
College
,
collegiate
,
compliance
,
Education
,
equality
,
ESPN
,
finances
,
Gender
,
harassment
,
high school
,
investigation
,
middle school
,
NCAA
,
NCWGE
,
NWLC
,
NY Times
,
OCR
,
Olympics
,
participation
,
regulations
,
sexual misconduct
,
soccer
,
sports
,
students
,
Title IX
,
Trump
,
UConn
,
University
,
US
,
violation
,
Women's World Cup
,
World Cup