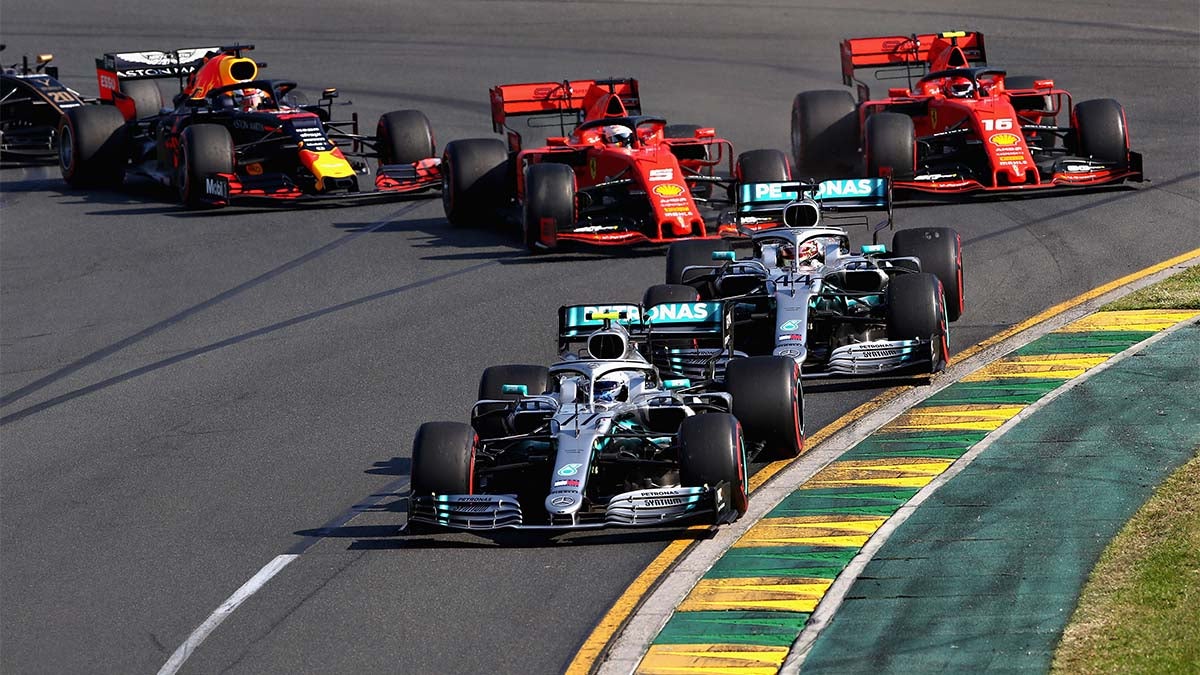 Despite recent changes to competition and racing formats, Australian Formula 1 fans have remained loyal to the sport, according to Nielsen's SportsLink survey.

In 2017 and 2018, 17 percent of Australians claimed to be fans of F1, while 24 percent attended, watched or followed the racing seasons. Of the 24 percent, four percent of adult Australians claimed they attended a Formula 1 race in 2018.
In Australia, Victoria is the most popular state within the 2018 metrics for the fandom. Twenty-seven percent of adult Victorians surveyed claimed they were involved in Formula 1 content, while 19 percent identified themselves as fans of the sport. Six percent claimed to have attended a Formula 1 Grand Prix event.
Victorians defend the impact of the sport on the area: 60 percent of adult Victorians agree the Australian Grand Prix positively impacts Melbourne's reputation as a tourist location, 66 percent believe the event boosts the city's international profile and 61 percent feel it places Australia on the global stage.
Although popular in the country, the sport has encountered difficulty converting followers to attendees. The Australian Grand Prix Corporation has addressed these issues by leveraging global marketing assets locally and expanding food, entertainment and corporate hospitality surrounding the events.
With such changes, the Australian Grand Prix Corporation hopes to persuade more local followers to attend and bring more international fans to Australia. F1 has high-interest markets in Europe and Japan. The highest-interest fan bases are in Italy (53 percent) and Spain (49 percent).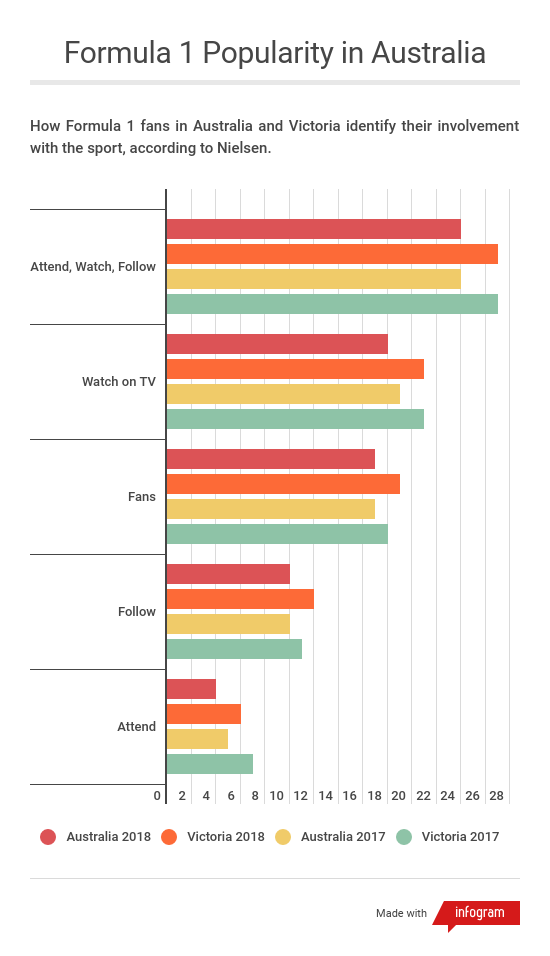 Ellie Simpson is a senior sports journalism student at Arizona State University.