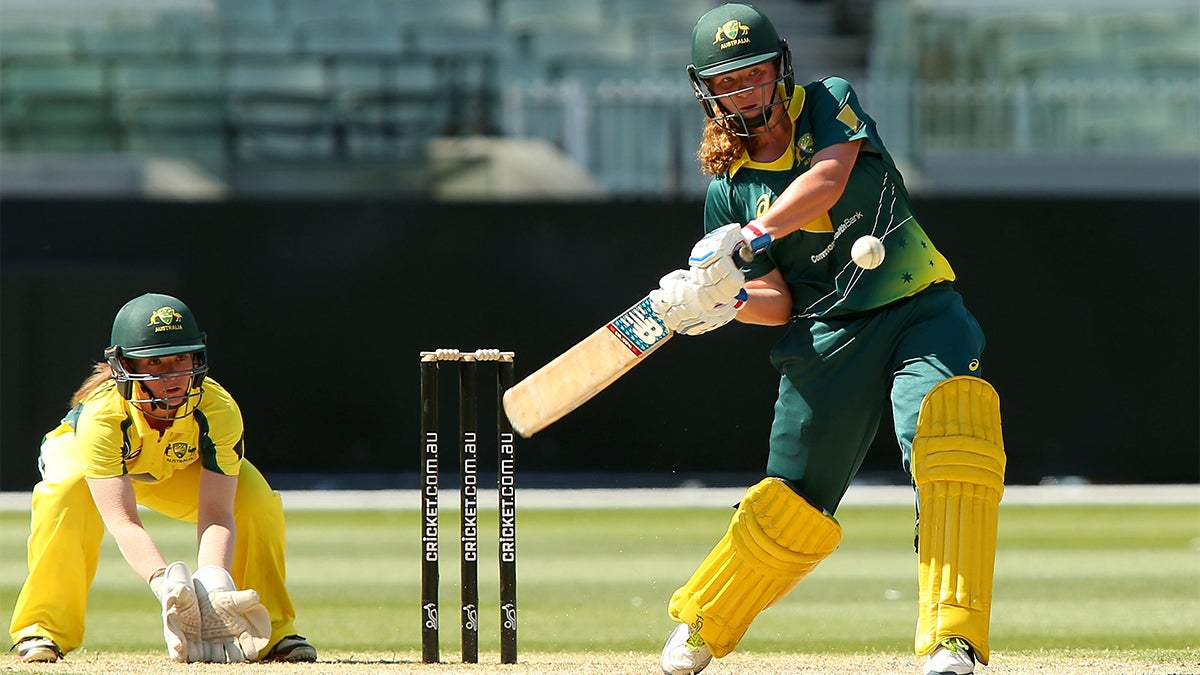 Women's sport in Australia are growing quickly, belying the notion the attendance and viewing is just not there. Nielsen conducted research that shows women's sport has a broader engagement, influence and value than traditional yardsticks may show.

Australia is home to seven professional women's sport leagues; five were established in the past five years. The Rebel Women's Big Bash, a cricket league, and the Women's Australian Rules Football league attract large audiences, stand-alone sponsorships and broadcast revenue.
A key aspect to helping women's sport grow in the country is overcoming barriers in engagement. Interest in women's sport is higher when they are broadcast on free to air.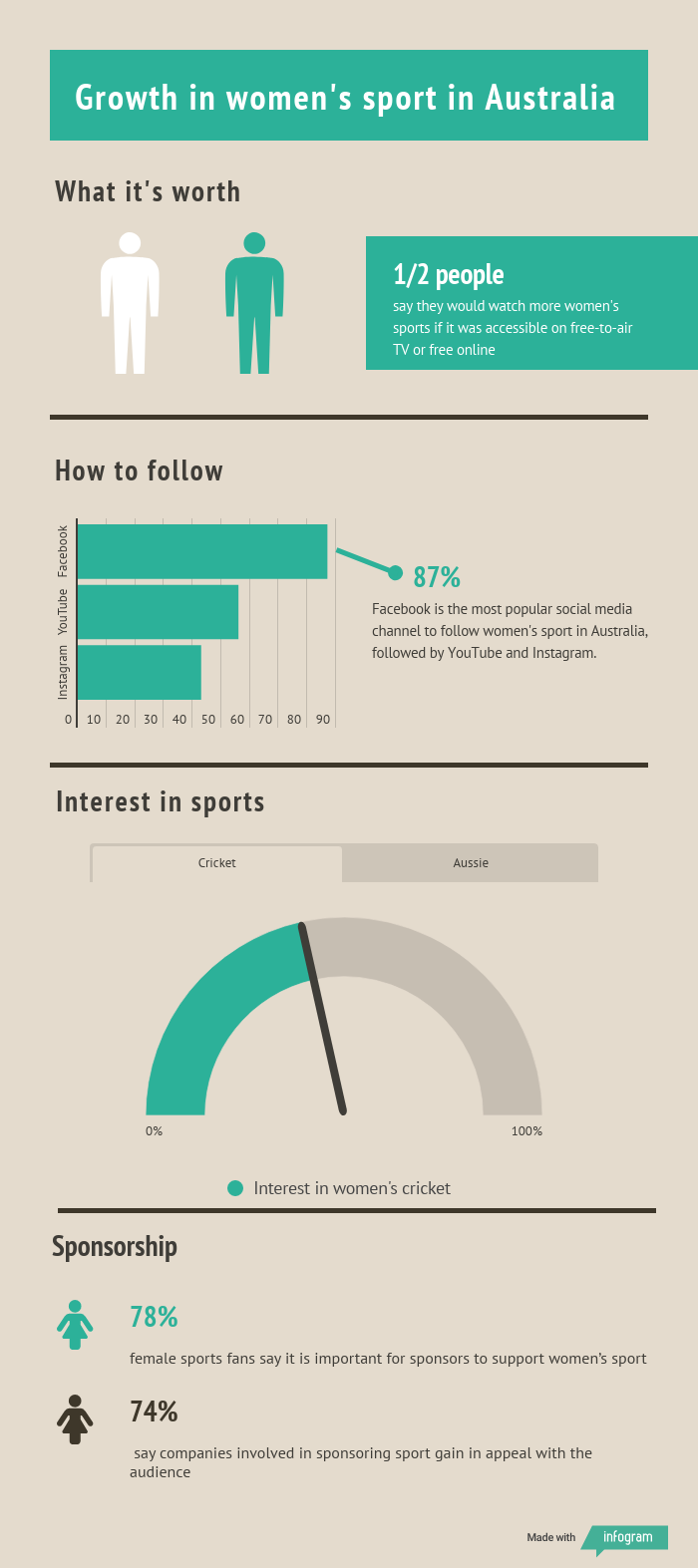 Existing brand sponsors are expanding to women's sport, and some are switching from men's to women's sport.
Female athletes are seen as inspirational role models and positive advocates for body image.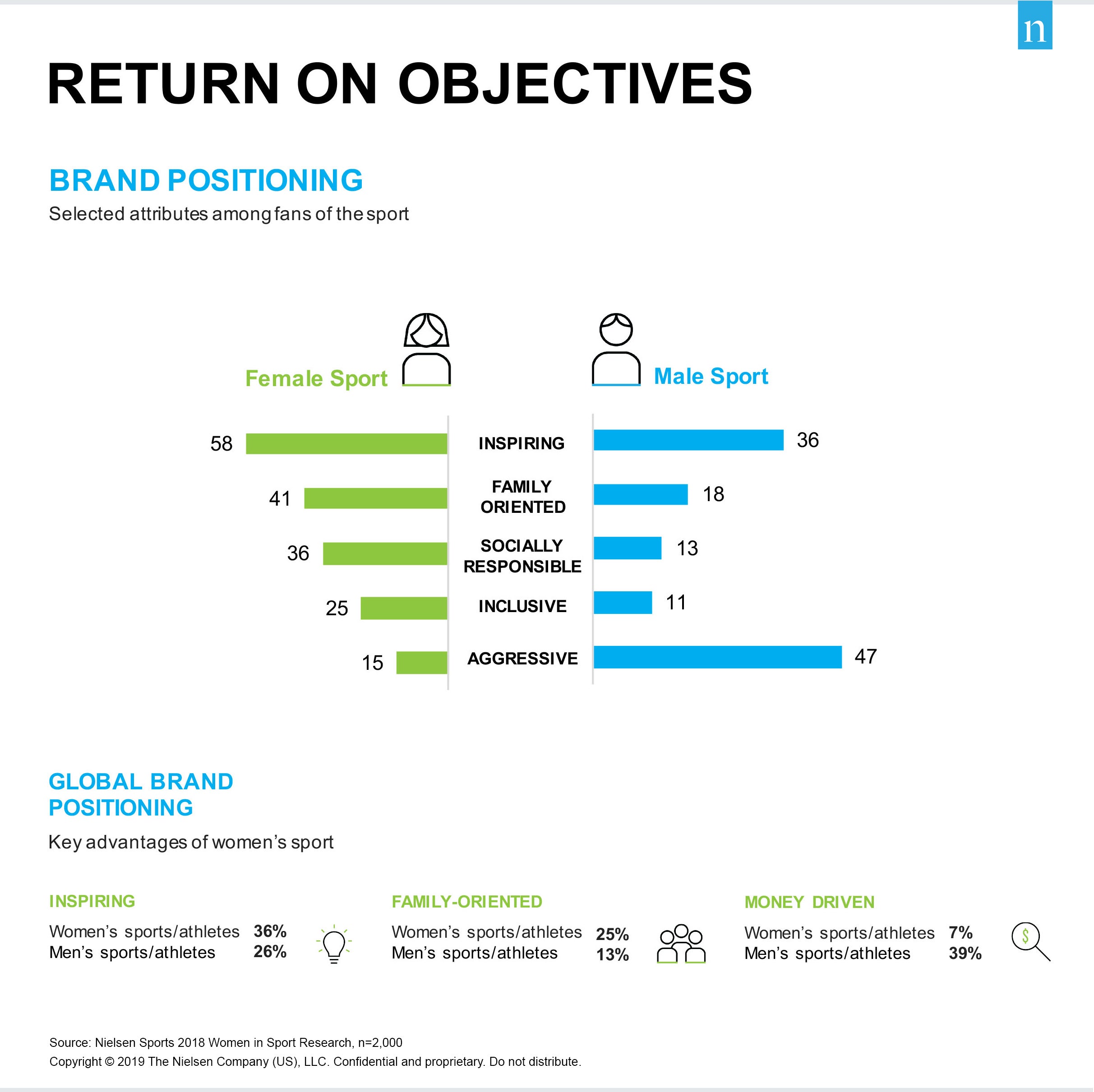 With the value of a sport based primarily on TV viewership and attendance, women's sport is showing rapid recent growth. Although women's sport make up 10 percent of Australia's live sport broadcasts, breaking down the smaller measures and growth underscores steps toward equality are being made.
Beyond the playing field, Australian women are making their mark in broadcasting. In 2017, for the first time, an Australian Football League broadcast team is a 50/50 split, consisting of Lauren Arnell, Kelli Underwood, Alister Nicholson and Nathan Burke. Since the creation of this team, ratings have jumped 2.5 points.
"There's that old-school perception that people can't listen to a woman on the radio," Nicholson said in a 2017 article in The Guardian. "But that's not really backed up by what we're seeing. In fact it's quite the opposite."
Ellie Simpson is a senior sports journalism student at Arizona State University.