Culture
Archive
ICYMI: Price comforts child, Westbrook challenges a fan and was concussion the root of Catlin's death?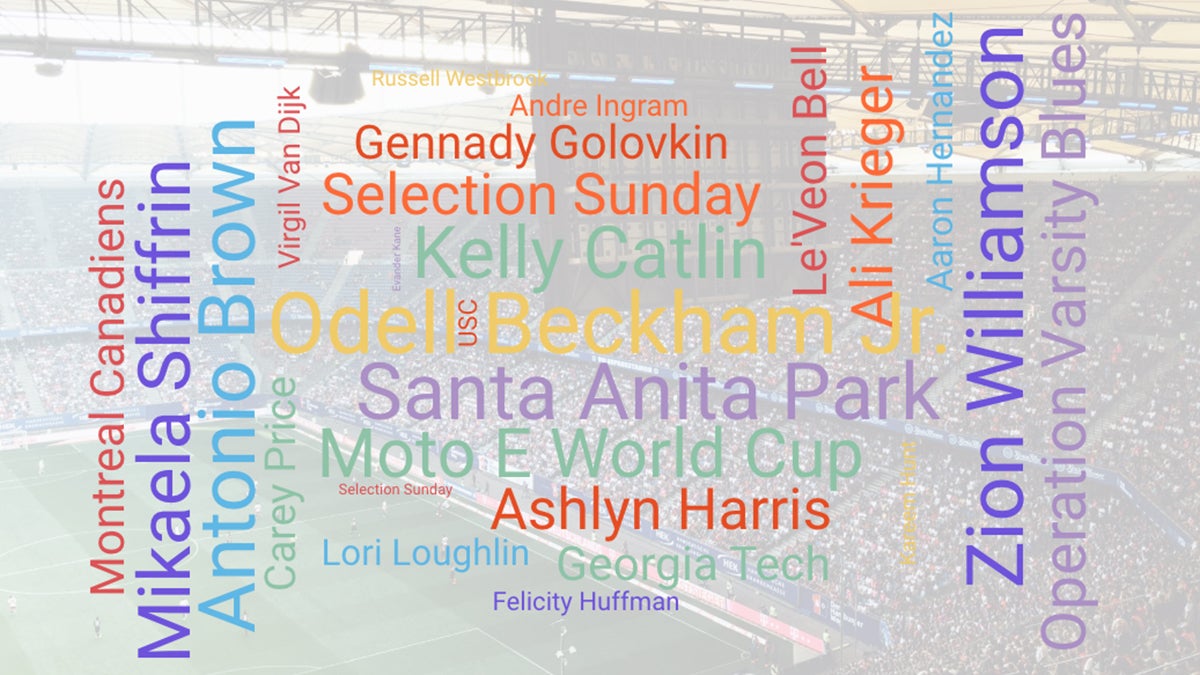 We all experience that feeling that the week can sometimes get away from you. News happens so quickly that it might feel like you don't have a chance to know what is going on in the world. Each week, GlobalSport Matters will compile some of the best of the other stories in the sporting news.  These stories will include new breakthroughs in sport science, information about changing technology and just good reads about the global sporting community. Have a story you'd like us to know about and share? Let us know.
Hockey player comforts young fan who lost mother to cancer
Carey Price, hockey player for the Montreal Canadiens, took a moment to comfort an 11-year-old fan, Anderson Whitehead after a practice. Whitehead's mother had done everything she could in order to help her son meet his idol but passed away from cancer before the two could meet. Price's actions brought Whitehead to tears.
Westbrook, fan confrontation forces discussion on player safety
Earlier this week, the confrontation between Russell Westbrook and a Utah Jazz fan took over sports headlines. The Utah Jazz released a statement that was not condoning what the fan said to Westbrook which led to them banning the fan from Utah Jazz events indefinitely. This became a big topic for discussion on every sports channel. Basketball is the only sport where fans are able to sit on the court and be that up and close to the games. Football good luck getting on the field without getting trucked by a security guard, hockey has the glass in between fan and player and baseball is far enough away that the players probably can't hear them all too much.
Baseball changes several rules, agrees to CBA negotiations
In what is being lauded as a step in the right direction between a frustrated Major League Baseball Players Association and a league with priorities to speed up the game and keep pace with other American sports, pro baseball passed several new rules this week to create further incentive around the midseason All-Star game, eliminate trade waivers that made it easy for teams to continuously improve at the end of the year, and reduce the number of breaks in the game.
Former unified middleweight champion Gennady Golovkin signed a three-year, six fight deal with streaming service DAZN. Golovkin joins the already stacked middleweight stable at DAZN that includes champions Saul "Canelo" Alvarez, Danny Jacobs and Demetrius Andrade. Since it was launched in the U.S. in September of 2018, DAZN has quickly signed fighters to fight on their platform with the intention of getting as much subscribers as possible.
Concussion questions follow death of cyclist
Kelly Catlin was an Olympic cyclist who took her own life at age 23, last week. Her death is raising the discussion of mental health, especially for professional athletes.
10 year journey through the minors paying off finally for Ingram
The dream continues for Andre Ingram, the South Bay Laker who holds the G League's record for most career-three pointers had a storyline NBA debut last season after a video about Ingram's signing with the Los Angeles Lakers, as Ingram hit his first four career shots, including three from downtown in their game against Houston last April. The 10-year journey through the NBA's developmental league only made the story more impactful. Now Ingram will re-join the Lakers while they are in Chicago, the Lakers play the Bulls Tuesday and with a depleted roster Andre Ingram will have more than enough opportunity to add a chapter or two to his not-so-typical journey through the NBA.
Compiled by the student journalists in the Sports Knowledge Lab at Arizona State University