Culture
Business
Body image, sexism among barriers to women's sports participation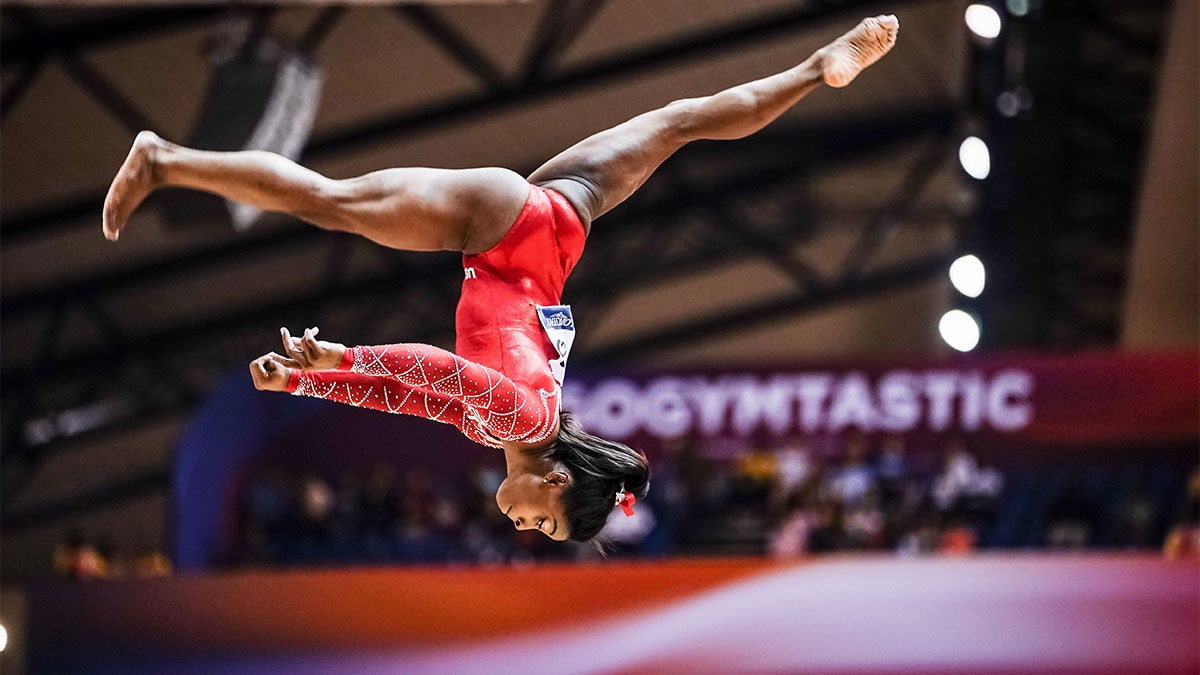 Her teammates called it the "Simone division" because finishing second to her felt like a win, according to USA TODAY.


That's how good American Simone Biles is. She already holds the record for most career world titles by a male or female gymnast and is set to break the record for world championship medals, held by Russian Svetlana Khorkina.
Biles and Khorkina are part of a long list of dominant and successful female athletes in sports. However, despite their accomplishments, women remain significantly underrepresented in the world of sports.
According to the Women's Sport and Fitness Foundation, the barriers women face in the sports world are described as practical, personal and social and cultural.
Body Image
The main component of personal barriers is body image issues. A 2016 Yahoo Health survey found that 66 percent of teenage girls are either body negative or body ambivalent, meaning they held uncertain thoughts about the shape and weight of their bodies. Typically, if girls want to take part in sports, they start young. As they grow older, their bodies change, making them more self-conscious. As if their self-conscious thoughts weren't enough, television and social media can aggravate those thoughts.
The media projects skewed illustrations of what is and what is not attractive by exhibiting certain trends and beauty standards. Portraying skinniness, slim noses, less acne and other attributes as acceptable beauty standards, exacerbates the insecurities of girls and young women, making women feel less confident about playing a sport. The lack of body self confidence can cause girls to question their physical abilities and cause them not to compete, according to the foundation.
Sexism
Sexism is the primary social and cultural barrier, according to Women's Sport and Fitness Foundation. From the beginning of time, athletic competition centered around men. Progress for women in sports came only within the last century. According to the Olympic Organization, women were first allowed to participate in the Paris Olympic Games in 1900.
Over the decades, more women's events were added to the Olympics, and more opportunities for women to play collegiate and professional sports were created. In the United States, the implementation of Title IX fueled much of that growth.
The adoption of Title IX in 1972 prohibited discrimination based on sex within educational programs and activities that receive federal funding. All colleges receive federal funding, so female athletes used Title IX to fight for their athletics programs to have the same support as men's programs, according to Time. Despite nearly 50 years of resulting growth in women's sports, the public's support for them has lagged significantly behind male sports.
In sports, the public looks at both men's and women's attitudes and appearances. However, those factors seem to take more away from women's talent, than men's.
Serena Williams and the 2018 French Open illustrate this.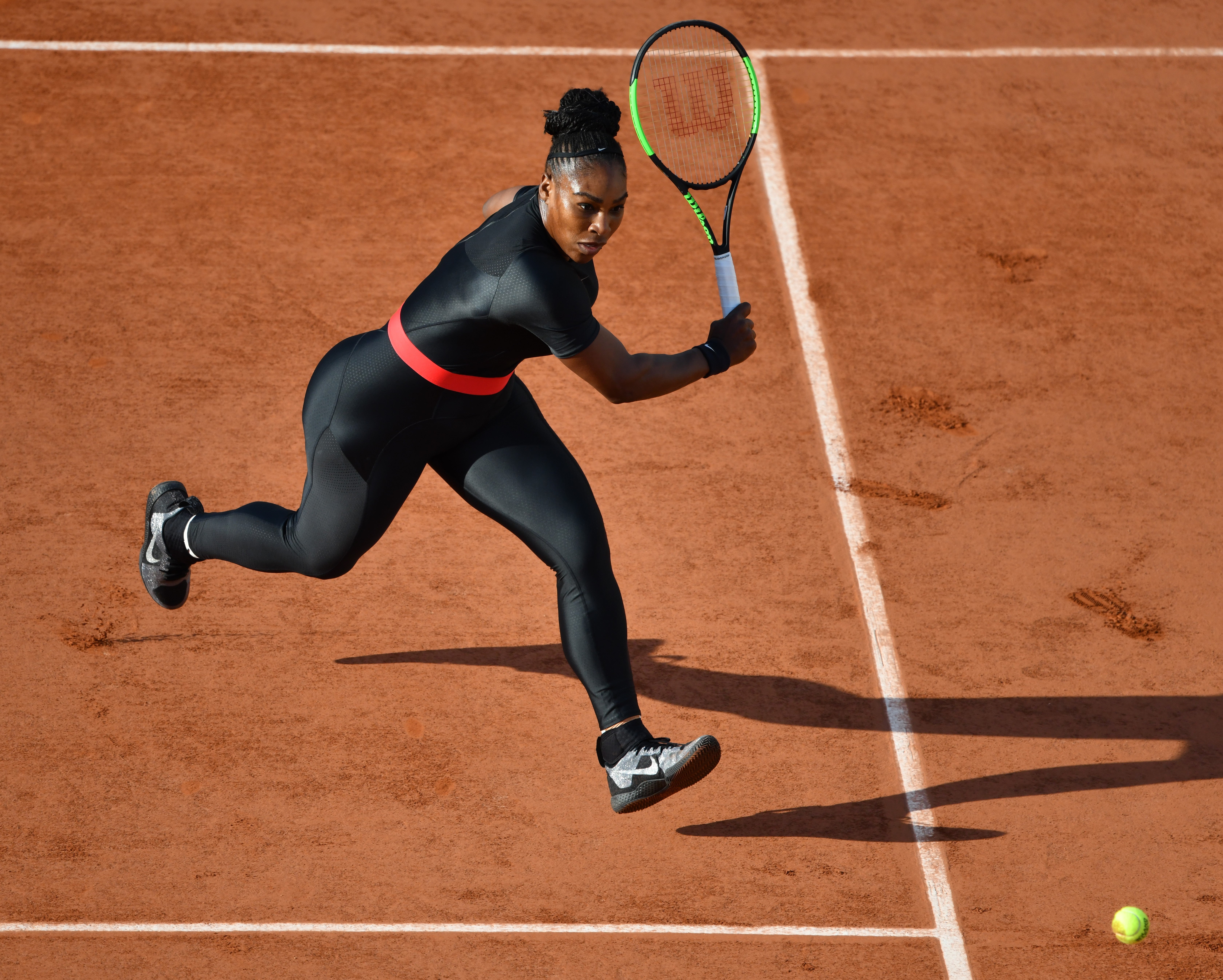 Williams's participation in the French Open was supposed to be a symbol of her strength. After barely surviving the birth of her daughter, Alexis, less than nine months earlier, Williams returned to the WTA Tour for the year's second major. However, her performance quickly was reduced to one thing: her outfit.
The black catsuit Williams wore was designed to help her reduce the risk of blood clots, a serious health issue she struggled with after the birth of her daughter, according to Forbes.
The controversy and negativity surrounding the catsuit took away from how Williams' played, and the true, positive message behind the suit.
Christine Brennan, for USA Today, wrote about the actual takeaway Williams's gave in regards to her catsuit. "This was the body of one of our most iconic and accomplished athletes nine months after giving birth, winning a match and then happily talking about the message she was sending," Brennan wrote.
To Williams, the message was clear.
"It feels like this suit represents all the women that have been through a lot mentally, physically with their body to come back and have confidence and to believe in themselves," Williams stated.
The episode was the latest in the longtime — and ongoing — preoccupation with outfits and appearance in women's tennis — in addition to other women's sports.
That misplaced focus goes to the heart of the difference in focus society gives women in sports versus men in sports.
Lack of Funding
While women struggle to fight body image issues and sexism issues, the business of sports also poses a barrier. The lack of funding in female sports presents a constant struggle.
The Conversation website reported Sport England's classification of fitness includes Zumba because of the growth of women's participation. However, the actual sports women prefer are looked upon as disorganized or unregulated. When those sports are viewed in that light, their value decreases and those sports are less likely to be funded.
A 2015 article in the Sports Business Journal by Janet S. Fink, a professor of sport management, at the University of Massachusetts, states women's teams and female athletes receive less sponsorship money than male teams and athletes. The lack of money comes from the lack of popularity of those female sports entities. Without proper funding, more women are left without the resources to further their athletic careers.
Even with all of the barriers the Women's Sports and Fitness Foundation lists, there is hope. The foundation offers tips for women to overcome each barrier.
Change
To combat body image and self confidence issues, they recommend more privacy in changing areas and allowing more participation, regardless of skill.
To challenge sexism, the foundation recommends speaking up against sexist behavior in sports, and they also recommend the allowance for more subsidies to combat the lack of funding.
Katelyn Oates is a sophomore journalism major at Arizona State University