Culture
Archive
Poet Natalie Diaz traveled path from basketball to MacArthur 'genius' grant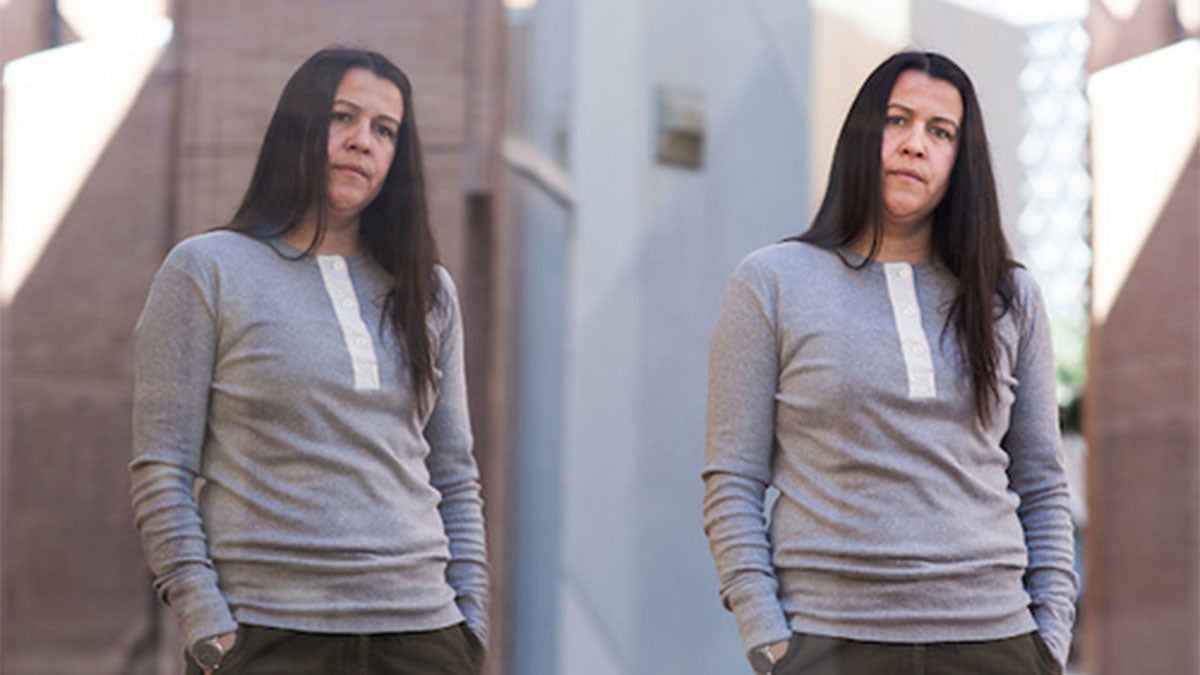 In honor of Native American Heritage Month, GlobalSport Matters will showcase the Native American athletic experience.
Natalie Diaz is not only a star on the court, but she's also quick with a pen. After a professional basketball career overseas that ended with a knee injury, she transferred her strength to paper by composing a number of books and poems.
Diaz's basketball skills earned her a full athletic scholarship to Old Dominion University where she played as a point guard for four years. Her team reached the NCAA final during her freshman season in 1997. After competing overseas in Europe and Asia, she returned to ODU to pursue a MFA in poetry and fiction in 2006.
"I think language is a lot like basketball because I think language is an energy, it's a happening, a kind of movement," Diaz told The Arizona Republic. "I think the ways that I write, I write with a certain kind of momentum and that momentum in some ways reflects or mirrors or has developed from the same kind of momentum that controls a basketball game."
The MacArthur Foundation recently recognized Diaz by naming her one of the 25 recipients of the John D. and Catherine T. MacArthur Foundation fellowships, also known as the MacArthur "genius" grants. The grant recognizes those with exceptional creativity and "on the verge of a great discovery or a game-changing idea." Recipients receive a no-strings-attached stipend of $625,000 paid over five years.
A member of the Gila River Indian community, Diaz has a close relationship with where she comes from. She's the founder of archiTEXTS, a program that hosts conversations and collaborations between people who value poetry, literature and stories. Her work within the community includes helping to preserve the Mojave language, to spread information on the importance of water and to educate others on environmental and humanitarian issues.
"Where we come from, we say language has an energy, and I feel that it is a very physical energy," Diaz said in a video by the MacArthur Foundation. "I believe in that exchange, and to me it's very similar to what I did on a basketball court."
As an indigenous, Latinx and queer woman, Diaz told the MacArthur Foundation that through her work she hopes to inspire others in her communities that they have a space in the literary world even though many have been hurt and erased.
"I think just in terms of my communities, especially my Mojave and my O'odham community and my Latinx community, it feels important that someone can see themselves in something good happening," Diaz said in her interview with The Arizona Republic.
Today, Diaz is an associate professor at Arizona State University's Department of English blending "the personal, political and cultural in poems that draw on her experiences as a Mojave woman to challenge the mythological and cultural touchstones underlying American society."
Even though her basketball career is in the past, Diaz still ties herself to the sport through her writing. Many of her poems are collected within her book "When My Brother was an Aztec," however the following is a stand-alone that she has read to live audiences.
Top Ten Reasons Why Indians Are Good at Basketball
The same reason we are good in bed.
Because a long time ago, Creator gave us a choice: You can write like an Indian god, or you can have a jump shot sweeter than a 44-ounce can of commodity grape juice — one or the other. Everyone but Sherman Alexie chose the jump shot.

We know how to block shots, how to stuff them down your throat, because when you say, "Shoot," we hear howitzer and Hotchkiss and Springfield Model 1873.

When Indian ballers sweat, we emit a perfume of tortillas and Pine Sol floor cleaner that works like a potion to disorient our opponents and make them forget their plays.

We grew up knowing that there is no difference between a basketball court and church. Really, the Nazarene's hold church in the tribal gym on Sunday afternoons — the choir belts out "In the Sweet By and By" from the low block.

When Walt Whitman wrote, The half-breed straps on his light boots to compete in the race, he really meant that all Indian men over age 40 have a pair of vintage Air Jordans in their closets and believe they are still magic-enough to make even the largest commod bod able to go coast to coast and finish a layup.

Indians are not afraid to try skyhooks in real games, even though no Indian has ever made a skyhook, no Indian from a federally recognized tribe, anyway. But, still, our shamelessness to attempt skyhooks in warmups strikes fear in our opponents, thus giving us a mental edge.

On the court is the one place we will never be hungry — that net is an emptiness we can fill up all day long.

We pretend we are playing every game for a Pendleton blanket, and the MVP gets a Mashantucket Pequot-size per capita check.

Really, though, all Indians are good at basketball because a basketball has never been just a basketball — it has always been a full moon in this terminal darkness, the one tail light in Jimmy Jack Tall Can's gray Granada cutting along the back dirt roads on a beer run, the Creator's heart that Coyote stole from the funeral pyre cursing him to walk alone through every coral dusk. It has always been a fat gourd we sing to, the left breast of a Mojave woman three Budweisers into Saturday night. It will always be a slick, bright bullet we can sling from the 3-point arc with 5 seconds left on a clock in the year 1492, and as it rips down through the net, our enemies will fall to their wounded knees, with torn ACLs.
Nikole Tower is a senior journalism student at Arizona State University