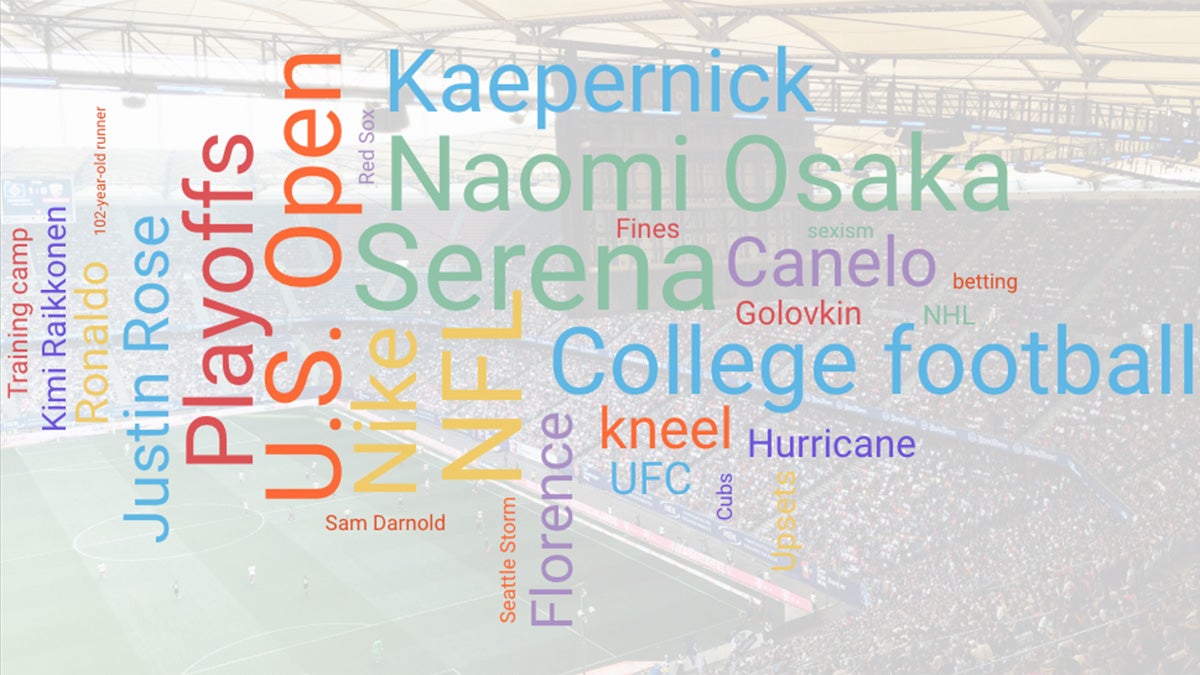 We all experience that feeling that the week can sometimes get away from you. News happens so quickly that it might feel like you don't have a chance to know what is going on in the world. Starting this week, GlobalSport Matters will gather stories you might have missed. These stories will include new breakthroughs in sport science, information about changing technology and just good reads about the global sporting community. Have a story you'd like us to know about and share? Let us know.
Mike Marjama and his mission to help people who suffer from eating disorder
After playing 15 games in the major leagues as the Seattle Mariners' catcher, Mike Marjama retired to travel the country to discuss eating disorders.  Marjama suffered from an eating disorder throughout high school. Although it took him awhile to detect, he obsessed over his diet, and working out, he suffered from an eating disorder. Now he wants the world to know it is ok, male or female to have body issues and that you can overcome a eating disorder. One third of people who suffer from an eating disorder are males and he wants world to know that masculinity is being redefined and that is why he choose to retire only after 15 games in the major leagues.
Australian newspaper's Serena Williams editorial cartoon called racist
Social media went crazy on Monday morning when a cartoon of Serena Williams was published in the largest newspaper in Australia, the Herald Sun. The cartoon featured Williams drawn in a way that opponents say reinforces racial and gender stereotypes about black women. The cartoon also features her opponent, Naomi Osaka who is of Haitian and Japanese, as a white blonde woman.
The paper decided to defend the cartoon claiming that those offended were just a part of the PC crowd.
Liberian president returns to field in friendly football match
51-year-old Liberian President George Weah returned to the football field to help lead his team to a 2-1 victory against Nigeria in a friendly match. Weah is the only African to win the Ballon d'Or and FIFA World Player of the Year, and his age hasn't taken away his raw talent. Substituted at 79 minutes, Weah held strong as he captained the team.
Sports fundamental right like education in India
The Supreme Court in New Delhi agreed to hear a petition seeking to declare right to sports as a part of fundamental rights in line with the right to education.
The Supreme Court bench then passed the order on a petition filed by a law student pleading the court to intervene and direct the governments to encourage sports culture in educational institutions. Will this place India in medal winning countries? Sports could possibly improve youth education at the same time?
Compiled by the student journalists in the Sports Knowledge Lab at Arizona State University