Culture
Business
At odds with modern sport, ring, grid girls slowly disappearing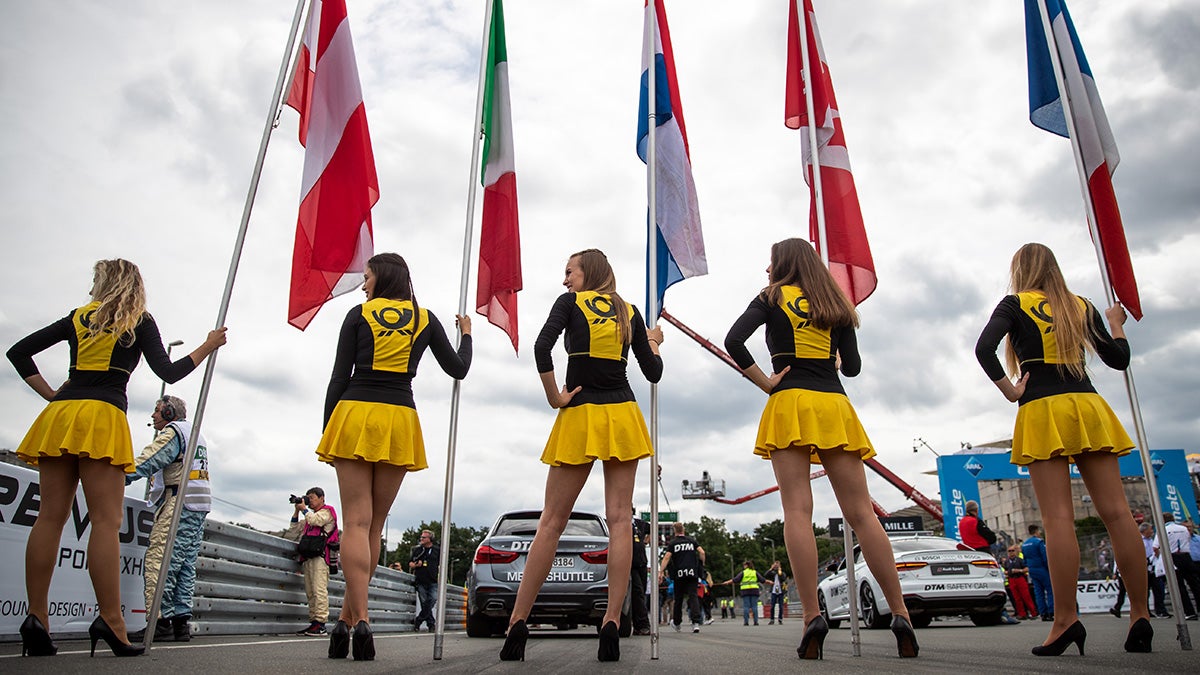 Stacey Copeland was standing on the red carpet entrance to the Women's Sport Trust's #BeAGameChanger award dinner at the Troxy in East London on a Thursday in late May.
She was dressed for the occasion in a black cocktail dress because the Trust was about to hand her its annual award for the British athlete who best exemplifies what it is to be a role model.
Copeland, who is 36, was a soccer player growing up in Manchester, England, and was good enough to play internationally for the English U-18 squad. But she had her eyes on another sport. Ultimately, she broke the news to her father that she planned to box.
When she was a girl, it was illegal for women to box. Even now, it's jarring for many to imagine she fights by choice.
Given her non-traditional athletic choice and the confusion by others she often encountered as a result, it should not be surprising that Copeland has spent a great deal of time thinking about — and rethinking — the roles for women in the modern sports world. Such thoughts and her vocal advocacy of them are what led to her honor on this evening.
Take the ring girl, the young woman in a revealing outfit who leads boxers to the ring before a fight and holds up a numbered card before each round during it. Copeland, the three-time British national champion and a European silver medalist, has decided instead to be led to the ring by young fighters in T-shirts.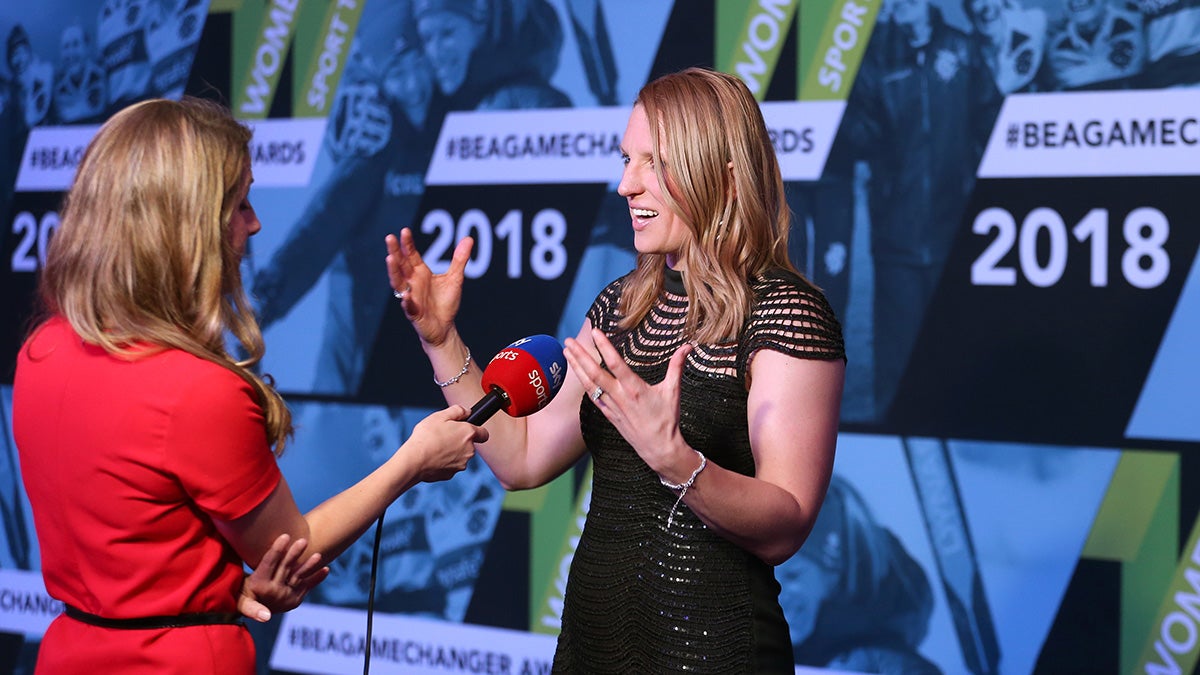 "I think challenging those stereotypes is important," Copeland said. "And I also believe that having females in that environment just there for being attractive isn't helpful for the sport."
Ring girls are from an era when that was often the only role for a woman at a boxing match. She would not have been the referee, manager or sportswriter – and certainly not the fighter – as she could be today. But ring girls are far from the only examples of decorative, or adjacent, roles for women that continue to exist across the sports landscape. You can find them in cycling, darts, auto racing, and — in the guise of cheerleaders, dance squads and hype teams — in pro and college sports.
"It's no coincidence in sports where (an adjacent role) doesn't exist, we're doing better," Copeland said of women making strides competitively, financially and visibly.
Some sports in Europe have adapted to the changing times. In cycling, a few of the major races no longer use podium girls to kiss the riders after a win. In auto racing, Formula 1 eliminated the role of the grid girl this year.
"While the practice of employing grid girls has been a staple of Formula 1 grands prix for decades, we feel this custom does not resonate with our brand values and clearly is at odds with modern day societal norms," F1 managing director of commercial operations Sean Bratches told the BBC.
[beauty_quote quote='"While the practice of employing grid girls has been a staple of Formula 1 grands prix for decades, we feel this custom does not resonate with our brand values and clearly is at odds with modern day societal norms." - F1 managing director of commercial operations Sean Bratches to the BBC']
The decision didn't come without a backlash. A version of the grid girl was brought back by a sponsor for a race in Monaco on May 27, although technically they didn't fill the exact role. Some drivers, such as British driver Lewis Hamilton, were happy to see the return.
"I think women are the most beautiful thing in the world," Hamilton told reporters leading up to the race.
At its origins in America, cheerleading squads weren't always single-gender groups. The original Dallas Cowboys cheerleaders had men from 1960-69, and former president George W. Bush was famously a cheerleader at Yale. It wasn't until the mid-1960s, when the women's movement was on the march, that the sideline roles became more about pageantry.
Victoria Jackson, a sports historian and professor at Arizona State University, said sports have always been about bodies – what they can do and what they look like. Generally, that's been exclusively about male bodies. Adding a sexualized role for women has done two things she said: It keeps a sport from becoming uncomfortably reverential of male bodies given traditional taboos about male homosexuality, and it confirms the primacy of men's roles for viewers.
"It influences fan perspective of this space and reinforces ideas about who belongs," Jackson said. "So by giving temporary access it reinforces the idea that this is a male-only space."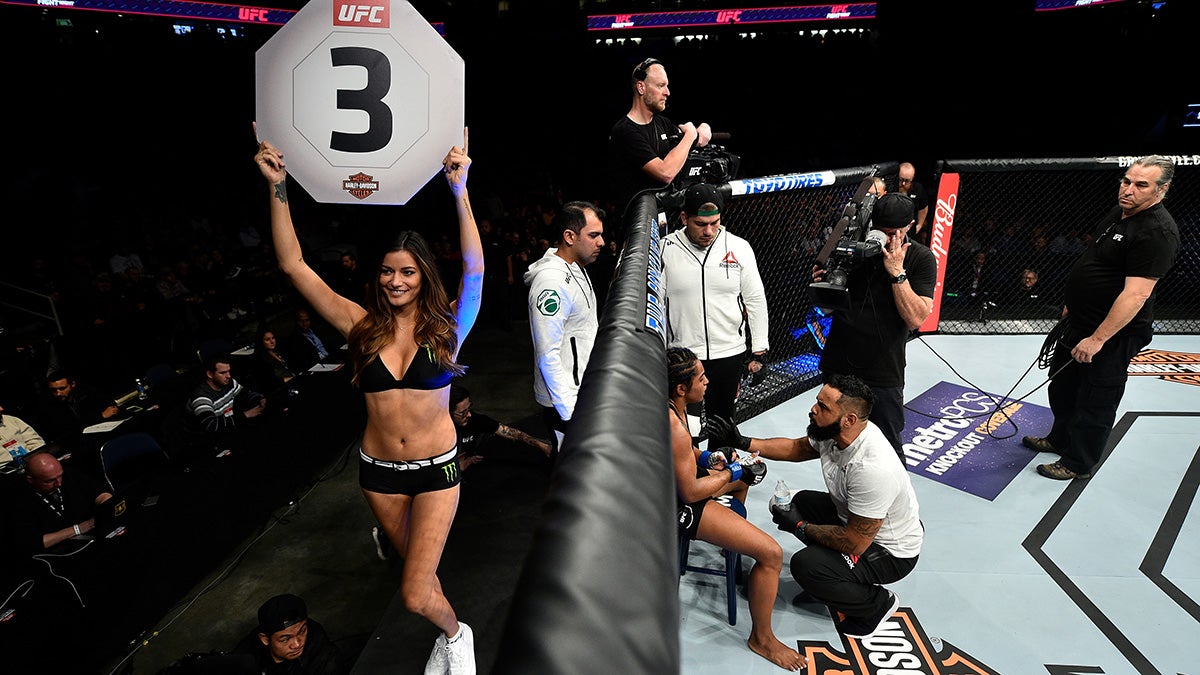 To Jackson, the more masculine the sport, the more important it is to define masculinity through what it is and what it isn't.
In the NFL, the New York Times' Juliet Macur reports some teams have had non-cheering cheerleaders whose only job was to dress in the uniform and mingle with fans and sponsors. Her story details a group of women dressed up and trotted out and often ignored when they reported being groped or harassed. When the story is added to Macur's story of Washington Football Team cheerleaders who felt the team was "pimping us out" to sponsors during a 2013 trip, it paints a picture of exploitative treatment.
The NFL has known about these conditions for years. In 2014 thanks to a series of lawsuits filed by NFL cheerleaders, the working conditions of those jobs became clear. Many women weren't even making minimum wage and weren't reimbursed for beauty treatments required by the job such as hair, makeup and tanning. In a sport where contracts come in the millions, the expectations for cheerleaders were onerous, if not demeaning – for example, they had to leave a restaurant mid-meal if a player walked in – but their paltry compensation, often minimum wage, spoke volumes.
There is also the uncomfortable element of team control over women's bodies, including mandatory weigh-ins. One woman was fired this year for posting an Instagram picture that was no more revealing than the booty shorts and bikini top many cheerleaders have to wear at each game.
The reaction in some quarters is to simply eliminate the roles.
New York Daily News sports writer and editor Amara Grautski cautions against such a knee-jerk reaction. Grautski wrote a piece in May, 2018, after speaking to members of the San Antonio Spurs Silver Dancers after their squad was told it would be replaced by a 35-member co-ed hype team.
"I don't want women to lose their jobs because other women had the bravery to speak out about the issue of being a cheerleader," Grautski said.
ffs pic.twitter.com/nyv5JpKGww

— Patrick Hruby (@patrick_hruby) May 31, 2018
The onus, she said, is once again being put on women who may train in dance for years. The pinnacle of the profession can be a job in sports, where you hear the roar of the crowd and interact with fans. But they often don't have control once they take the job. They are told what to wear, poorly compensated and then put in compromising positions by their employer – and yet they are held responsible when these corporate decisions diminish the role.
"That's the issue: If you're going to have cheerleaders, you need to pay them and treat them with respect," Grautski said.
Many ice hockey and football teams, such as the New York Giants, Chicago Bears and Pittsburgh Steelers, don't have or have never had cheerleaders.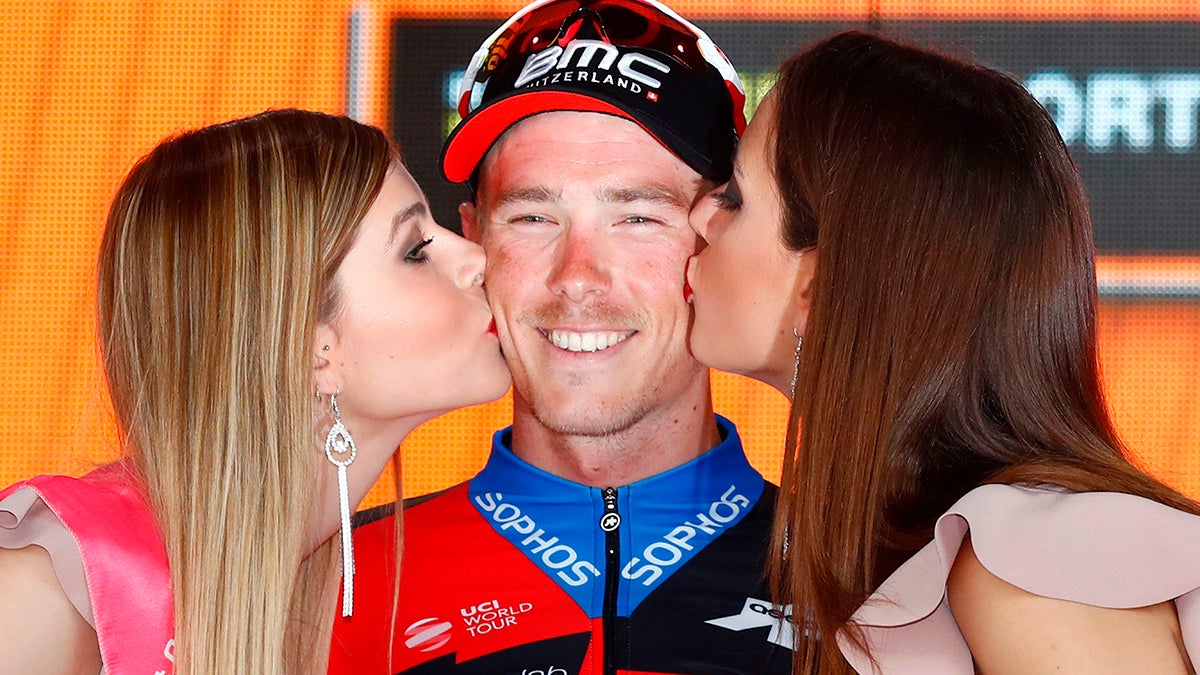 But the longer-term question is whether these decorative, or adjacent, roles can or should survive as women take a primary role on the playing field or, in Copeland's case, in the boxing ring. Is the role still viable when a woman can be coaching the men's team? Or be a driver in the field at a grand prix?
"If your sport's financial well-being is dependent on reinforcing problematic gender roles and expectations, maybe there's a problem with your sport," Jackson said.
Nancy Hogshead-Makar, a longtime women's sports advocate, CEO of Champion Women and three-time Olympic gold medalist in swimming, remembers having conversations with players for college women's basketball teams about whether or not they should have the school's cheerleaders at their games.
[beauty_quote quote='"I think women are the most beautiful thing in the world." - Formula 1 driver Lewis Hamilton']
"(We heard) 'They're not helpful to toward getting our fan base going and making our show stand out,'" Hogshead-Makar said.
When it is assumed that men make up a fan base, then cheerleaders may make sense. But if a game is attended by families or by gender non-conforming people, then having cheerleaders can seem like an odd vestige.
"If their job was to get the crowd going and support the athlete, that job can be done by a male or female," Hogshead-Makar said. "But it has morphed into being about a sexy person, and it's hard to hold those two ideas of womanhood at the same time."
Plenty of parents might balk at having their young son or daughter sitting directly in front of the sexualized performance. Which may be why many WNBA teams choose to have co-ed hype teams. Take the New York Liberty, who have a group of men and women in their golden years called the Timeless Torches who dance to hits like Nelly's "Hot in Herre."
Hogshead-Makar said that when she was swimming, the inclination of marketers was to shoehorn female athletes into the role of the attractive spokesmodel. While a male athlete might get an endorsement deal due to his excellence in sports, that excellence for female athletes was the second most important thing they could offer.
But she has noticed that ideas about what constitutes female beauty are evolving.
Hogshead recently tweeted a shot of herself from 1984. In it, she is fresh out of the pool in her bathing suit and smiling, but that's not what you notice first. She is flexing her impressively muscled arms, and those hours in the pool are evident in the chiseled structure of her upper body. The comments starting pouring in — how strong she looked, how did she get that ripped, how can I train to look like that?
Hogshead-Makar laughs, "That's not what they were saying back in 1984, trust me."
It's just one small example of how seemingly entrenched gender expectations can evolve.
Jane McManus is a freelance writer