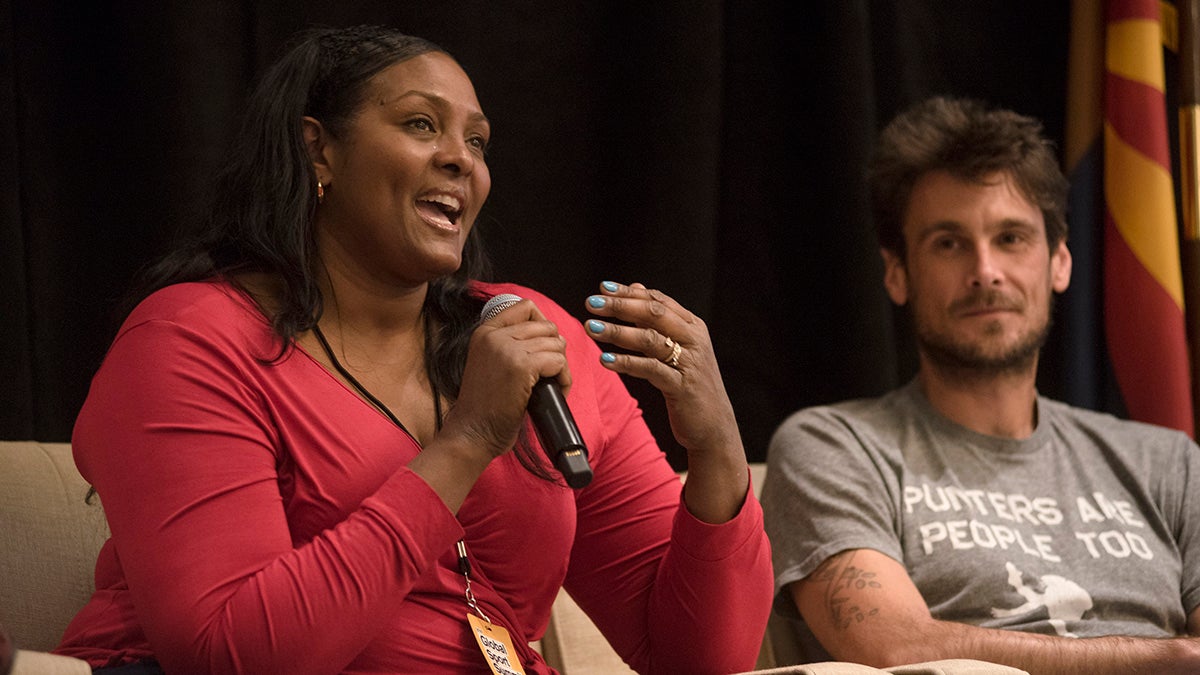 The impact of sport on everyday life goes far beyond the latest "athleisure" wear look. It can mean the difference in societal acceptance of changing norms.
For Chris Kluwe, the former Minnesota Vikings punter whose stance on gay marriage brought him off the sports pages and into the social justice spotlight, it has meant a new audience.
Kluwe has been a long-time supporter of gay marriage rights who wrote an open letter in 2012 in support of same-sex marriage directed at Maryland legislator Emmett C. Burns, Jr., who wrote his own letter on the opposition of same sex marriage.
Kluwe speculates that his appearance on the cover of Out Magazine led to him being let go by the Vikings. 
"It's indicative of the deeper problems that plague our society, is that we still have not come to grips with the fact that we are a nation founded on racism and we have not solved that yet," Kluwe said at the recent Global Sport Summit in Phoenix.

Kym Hampton, a retired professional basketball player for the New York Liberty as well as a singer and model, said children need to look up to athletes like LeBron James.
"You take a high school kid that never played a professional game, had endorsement deals stepping out of the box and just carried himself," said Hampton. "He was able to handle all of the pressure, skepticism and continued to be a bright spot in the light."
Hampton said that he teaches children to fish as opposed to giving them a fishing line like a lot of athletes do.
Before James was drafted into the NBA in 2003, he started The LeBron James Family Foundation in his hometown of Akron, Ohio.
The foundation provides at-risk students a college scholarship to the University of Akron.
Jonathan Ramirez, owner of Dame and Dapper Barber Shop in Mission Hills, Calif., has cut hair for athletes like Charlotte Hornets center Dwight Howard, former Atlanta Falcons/Philadelphia Eagles quarterback Michael Vick and Cleveland Browns quarterback Tyrod Taylor as well as rappers, E-40 and G-Eazy.
Ramirez said the focus needs to be on the younger generations because they are seeing athletes stand up and push for what they believe in.
"It's going to be groundbreaking what we're going to view these next few years," said Ramirez.  
Edith Noriega is a junior journalism student at Arizona State University