Culture
Opinion
Opinion: Activist Philadelphia Eagles are on the clock with invitation to White House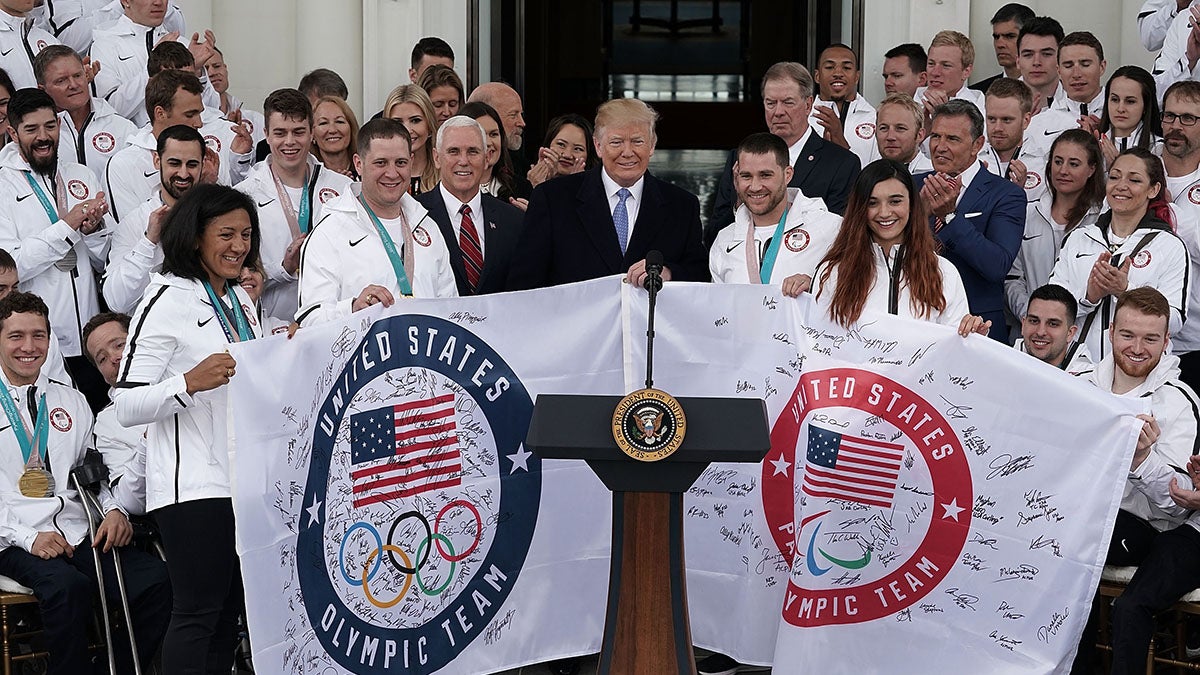 Update: On Monday, June 4, the White House announced the Philadelphia Eagles would not be invited to the White House
Donald Trump issues a statement saying neither the #Eagles, nor team representatives, are welcome at the White House tomorrow for their Super Bowl visit. Unreal. pic.twitter.com/PXEoZ43XY0

— Ian Rapoport (@RapSheet) June 4, 2018
Athletes, commissioners, college presidents, the Philadelphia Eagles and the rest of us can learn much as the dust settles in the Philly Starbucks race aftermath. The improbable arrest of two black men in a Philadelphia Starbucks provides a leadership message for all. That event shines a light on the longstanding symbiosis between activism in sport and broader society. It is a real world moment that athlete activism has been striving to bring attention to, this daily strained relationship between black men and the police. Which gets to the question hovering over this: Will the Philadelphia Eagles, one of the most activist franchises in sports, accept an invitation to the White House?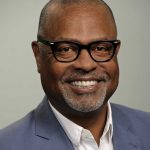 Last week we heard from a White House spokeswoman "We have been in conversations with the Eagles about timing and are working with them to make it happen." But should the Eagles go?
After winning the NBA title last season, the White House began a bit of gamesmanship on whether or not an actual invitation had been extended to the Golden State Warriors. The team contemplated turning down the traditional visit with the president. (They instead took area children to the National Museum of African American History and Culture.)
The Eagles have said that they are contemplating an already extended invitation. We'll see how that plays out.
A number of Olympians chose not to attend the celebration held on their behalf at the White House last week. The absentees included figure skater Adam Rippon who tweeted:
"Olympians from the 2018 Games have been invited to go to the White House today. I will not be going. I will not stand with people who discriminate against those that they perceive as different. In lieu of going to DC, I have donated to a few of my favorite causes."
Olympians from the 2018 Games have been invited to go to the White House today. I will not be going. I will not stand with people who discriminate against those that they perceive as different. In lieu of going to DC, I have donated to a few of my favorite causes ??‍♂️❤ https://t.co/qDXqswTHdF

— Adam Rippon (@Adaripp) April 27, 2018
The White House visit is a decades old tradition, but not an automatic. Some teams have gone, some have not even been invited, some athletes have taken individual stands to attend or not. The logic pushing anyone to go is the honor and tradition of champions in the White House. The reality here is, however, that the resident of this White House referred to NFL activists as "sons of bitches" and successfully transitioned their protest message from one of social justice to one of being unpatriotic. The Starbucks moment occurs in Philadelphia. The activist Eagles are from Philadelphia. This is the first NFL White House visit opportunity since that "sons of bitches" reference.
I open my book Sport Matters with a quote from the late John F. Kennedy, "To be courageous is sooner or later an opportunity that is presented to all of us." Acting when the activism moment emerges is the key for all of us. It is the case, however, that these moments for activism, athlete versus everyday people, are different.
I take the words of President Kennedy to heart: be courageous. Andrew Yaffe, the white guy who was meeting the two black men, Rashon Nelson and Donte Robinson, at Starbucks, had the courage to speak out, and he did. As he walked in and saw the men he was scheduled to meet dealing with the police, "Why would they be asked to leave?" he said. "Does anybody else think this is ridiculous?" he asked people nearby. "It's absolute discrimination." Courage. The dignified manner in which Rashon Nelson and Donte Robinson interacted with the police channeling courageous nonviolence.
We apologize to the two individuals and our customers for what took place at our Philadelphia store on Thursday. pic.twitter.com/suUsytXHks

— Starbucks Coffee (@Starbucks) April 14, 2018

Starbucks CEO Kevin Johnson needed to react rapidly. His response showed courage, although in a corporate rescue moment, as well. The Philadelphia mayor Jim Kenney courageously told us "this is what racism looks like" in real time. And don't forget the video posters. The first message most saw was the courageous twitter post: "The police were called because these men hadn't ordered anything," by @MelissaDePino
@Starbucks The police were called because these men hadn't ordered anything. They were waiting for a friend to show up, who did as they were taken out in handcuffs for doing nothing. All the other white ppl are wondering why it's never happened to us when we do the same thing. pic.twitter.com/0U4Pzs55Ci

— Melissa DePino (@missydepino) April 12, 2018

Contrast all of those actions with the police and employee, who did not act with courage but with both bias and routine. Their actions remain inexplicable until you come back to the inescapable racism conclusion.
On Wednesday, it was announced that Nelson and Robinson had settled with the city of Philadelphia for $1 each and a promise from officials to set up a $200,000 program for young entrepreneurs. Both men, by not taking a personal financial bonanza, have amplified their courageousness.
For athletes the stage, the moment, is given to them daily. While celebrities, they are  insulated from these day-to-day slights. Their opportunity to be courageous is directly tied to their celebrity, not to daily interactions like the rest of us. The White House visit, following the championship on a given sport, has become one of those moments.
In the lingo of today the most elite athletes reside in "safe spaces." Similarly today, there is much conversation about there being no "safe spaces" for blacks in America and other countries around the globe. That even in the one place where everyone else can hangout and conduct meetings, we are not safe.
The distinction is not absolute. Athletes are sometimes called upon to be courageous in the moment. We have seen bananas tossed onto the pitch toward black athletes throughout Europe. We've also seen the "Racism is American as Baseball" banner at Boston's Fenway Park. So there is the opportunity to do such things - like the black soccer stars Mario Balotelli and Dani Alves and eat the banana. But more likely for the athlete it's going to be a clenched fist on a victory stand, taking a knee or not going to the White House. For athletes it is more likely to be a planned rather than a reactive, in-the-moment, protest. Similarly, as we have seen in the post Starbucks days, with #MeToo and even our long civil rights history, we can all participate in planned protests as well.
Sherrilyn Ifill, the president of the NACCP Legal Defense Fund captures the moment succinctly: "Being treated with respect and dignity at a place of public accommodation is an essential aspect of full citizenship," Ifill tweeted last week, "The reality is that most Black Americans regularly face the indignities of being treated with suspicion, asked to pre-pay for service or denied service altogether, or told they cannot use a store bathroom."
Most profoundly she illuminated the following for us all, "The shocking discrimination they endured reflects the dual reality for many Black people who suffer both from race discrimination by retailers and racial profiling by law enforcement."
But if you are a celebrity you are not likely to encounter these particular slights, certainly not on a daily basis and even less so the more you are recognizable. For the athlete to participate in the battle for social justice courage dictates planned action. I will kneel. I will raise my fist on the victory stand. I will not go to the White House.
I don't know that the athlete actions are any more difficult than the spontaneous ones such as the Starbucks related actions. The financial risk, as displayed by Colin Kaepernick's efforts to sign with a team after his planned protests, can be severe. He lost millions of dollars. To be courageous. To have the right heart and head to do what's right. Speaking up in the moment is a courageous act.
Planned or unplanned, athlete or everyday person, what will you do when that courageous opportunity is presented to you? Would you go to the White House?
Kenneth L. Shropshire is the CEO of the Global Sport Institute and adidas Distinguished Professor of Global Sport as Arizona State University and Endowed Professor Emeritus at the Wharton School, University of Pennsylvania. Among his 13 books is Sport Matters: Leadership Power and the Quest for Respect in Sports
Related Articles
Athlete activism is on the rise, but so is the backlash
Athlete activism has global, historical aspects
Adidas exec on the future of sport, society and Kaepernick
Standing to kneel: Analyzing NFL players' freedom to protest during the playing of the U.S. national anthem