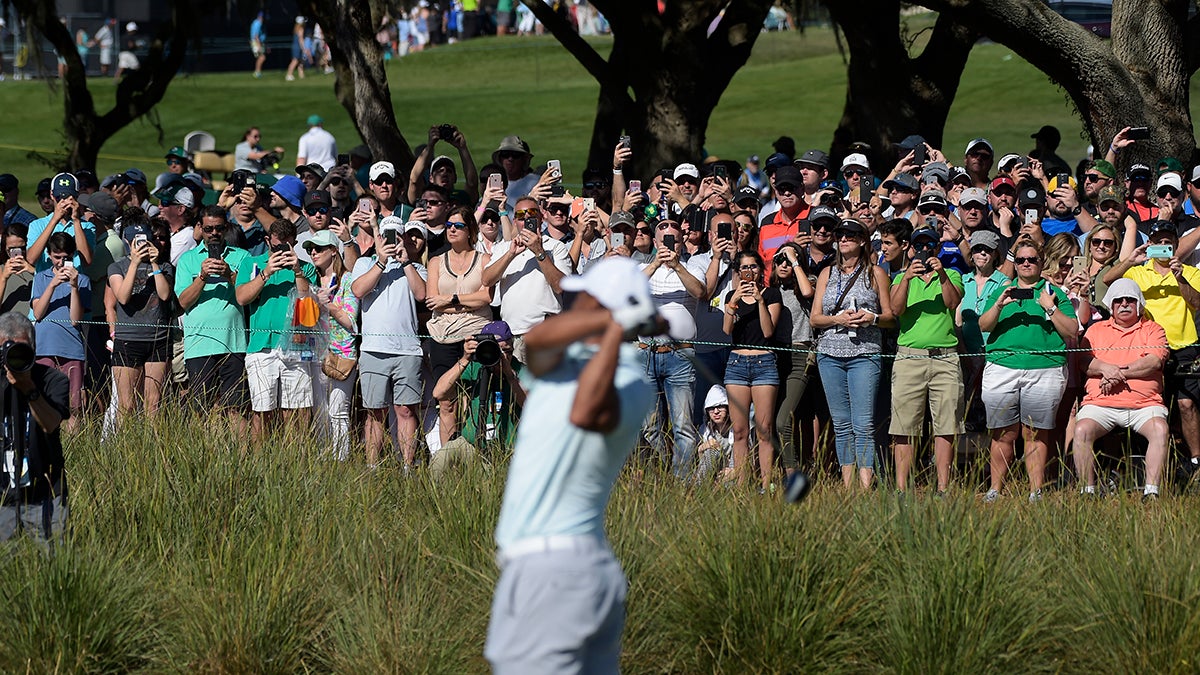 Let's be frank. We are a country deep in the rough, divided on issues of race and immigration, our navigations accompanied by the soundtrack of school gunfire.
We need a distraction.
We need Tiger Woods.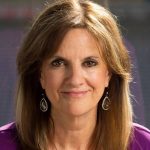 Woods is good for golf and good for our souls. He is symbolic of a good comeback story, that pain can be healed and bad decisions forgiven. And he remains an important reminder that diversity still has a place in the sport.
More than anything, he delivers a vital message, that, as John Quincy Adams once said, patience and perseverance have a magical effect.
Woods is coming off a Masters performance that was average by many standards: a tie for 32nd. But all four rounds posted double-digit ratings increases for ESPN and CBS from last year, which many believe is because of Woods. Some Las Vegas sports books had him as a favorite entering the tournament, despite a victory drought that extends back to 2013, when he won the WGC-Bridgestone Invitational. His last major title was the 2008 U.S. Open.
But his game is returning, revealed by Top 12 finishes in his previous three events, including a tie for second in the Valspar Championship on March 11.
For golf, the reasons he is needed are obvious.
First, Woods bring viewers.
His final round at the Valspar drew a 5.11 overnight rating, NBC Sports reported. That was the highest non-major audience since the 2013 Players Championship, which, by the way, Woods won. More than 27 million minutes were streamed on NBC and Golf Channel platforms, a figure topped by only two other tournaments.
Before the Masters, Woods' most recent competition was the Arnold Palmer Invitational which drew a 3.6 rating on the final day. In 2017, the same tournament rated a 1.5.
He brings fans, too.
The Valspar in Palm Harbor, Florida, attracted a crowd of 150,000, destroying last year's high mark of 112,000. At the Arnold Palmer invitational, ticket sales increased by 50 percent from the year before.
And he brings money.
At Valspar, 255 corporate sponsors came aboard, up from 195 in 2017, said tournament director Tracy West.
The value of his return to success, of course, goes beyond the course.
His is a face that resembles so few on the PGA Tour today. He identifies himself as "Cablinasian" — a mix of Caucasian, black, American Indian and Asian. Many choose to connect him most with his African-American background, as the police did last July when he was arrested after being found asleep and under the influence at the wheel of his car in Jupiter, Florida. He was listed as "black" in the police report.
To be clear, his impact on other minority golfers has been hard to trace. In the 22 years since he turned professional, no other African-American has won a PGA Tour event and only one is on the Tour: Harold Varner III.
And African-Americans account for just 5 percent of the overall golf population, according to a 2010 study by the National Golf Foundation, which was similar to numbers published in 2003.
But the lack of tangible proof doesn't matter. The possibility is what's important.
Just as Sports Illustrated has long sent a message to young girls that their best chance of landing on the cover of the magazine was not through athletic achievement but by wearing a barely-there swimsuit, golf's message was a confusing one to young minorities who saw so few athletes who looked like them.
Even if the numbers remain low, a high-profile figure like Woods succeeding again can only be beneficial.
We all love a good comeback story in sports. He was down for the count when he bottomed out, when a sex addiction became tabloid fodder or after his arrest last year. He later apologized for having pain, anxiety and sleeping medications plus THC in his system, saying, "I understand the severity of what I did and I take full responsibility for my actions."
All this was accompanied by severe pain. He underwent his fourth back surgery last year.
That he is back, at 42, is remarkable. The long forgotten message, when he was successful early in his career and even now, is that hard work is the biggest reason he perseveres.
At his best, nobody could drive, hit long irons or master putting like him. It is mind-boggling to excel in all those categories.
And do be so mentally focused, and to rise to the occasion the way he did in clutch situations has made him must-see TV.
Let's not forget who is he: a four-time majors champion who once made 142 consecutive starts. He has 11 consecutive Top 5 Masters finishes.
Golf is fine without Woods. Of the Top 10 players in the world, eight are 30 or under.
It's far better with him.
Paola Boivin is a professor of practice in the Phoenix Sports Bureau at ASU's Walter Cronkite School of Journalism and Mass Communication