Why this matters
While a professional athlete's short-term financial status may seem ideal, too often they struggle to save for long-term wealth.
Former NBA player Allen Iverson earned nearly $200 million throughout his playing career, but he has reportedly squandered almost all of it. According to the National Basketball Players Association, more than half of NBA players go broke within five years of their retirement from the league. 
Sports are littered with examples.
Former NBA All-Star Latrell Sprewell made more than $100 million during his career, but later had a yacht repossessed, defaulted on his mortgage and lost his home and was sued by the City of Milwaukee for $3 million in back taxes, according to Money Maven.
While he didn't go broke because of it, former NBA Most Valuable Player and TNT personality Charles Barkley claimed he'd lost around $10 million just by gambling, according to Bleacher Report. 
Jason Caffey, another former NBA player, had 10 children with eight women and was arrested in 2007 after failing to pay child support to one of them.  He later filed for bankruptcy.

The former Bulls forward made close to $35 million during his career.
So what is the difference between athletes who remain financially stable long after their professional career and those who end up busted? Often, it's a financial advisor.
Financial advisors are an option professional athletes have throughout their career, but not all take advantage of them. They help athlete's assess their financial positions and understand their needs and goals to tailor advice to them. Even in college athletes are offered financial resources and given an opportunity to connect with advisors who can teach them the skills to manage their money. 
According to CNBC, athletes as well as other high-net-worth individuals, must save and invest wisely while navigating a minefield of people looking to take advantage of them. 
A financial advisor's job is to help steer clients in the direction that will secure their fortune and provide for their family's future, sometimes for generations. 
It's essential that high-net-worth individuals realize the tenuousness of their situations and understand how vulnerable they are, even if they have advisors in place. Taking ownership of their money, planning with an eye toward the future and keeping track of what their advisors are up to are the first steps toward financial security.
According to The Undefeated, financial advisers and sports agents say it's something young athletes, their friends and family often overlook. They overestimate their wealth, overspend and end up in financial difficulty. 
Los Angeles-based sports agent Leigh Steinberg used this example to help break down the math of some of the deals that athletes are getting everyday:
Take a $5-million signing bonus, Steinberg told The Undefeated. "It is treated as taxable income. Depending on your tax bracket, you could be spending as much as 38 percent of that in taxes. He (the athlete) is getting 60 percent."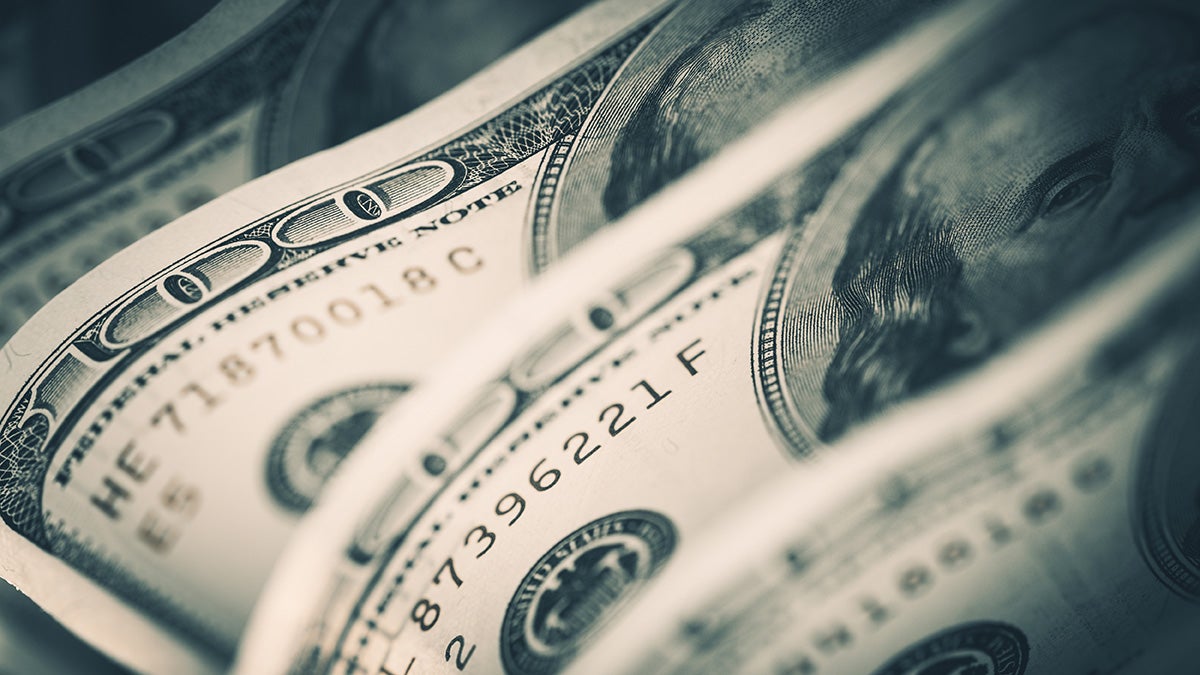 That doesn't take into consideration state and local taxes. "In California, we have a 13 percent state tax," Steinberg said. "That 38 percent plus 13 percent is half someone's paycheck."
On top of that, there are agent fees, he said, which are capped at 3 percent in football, 4 percent in basketball and 5 percent in baseball.
Pro leagues, players associations and even colleges now offer classes and seminars to help players understand their finances and teach them the importance of budgeting. The NFL, for example, held a four-day financial boot camp for players last March. In the NBA, the players union said financial advisers visit players on every team to talk about personal finance and investing.
Steinberg, though, said the young players complain that the topics aren't interesting.
"Financial planners aren't the most exciting people in the world," he said, and some players are reluctant to listen to their advice. 
"We have players who didn't want to do wills because they thought they would die," Steinberg said. "We have players who refuse to stick to a budget.
"The best thing we can do is tell them over and over, you have to listen to and follow the advice of a financial planner or the financial expert in your life. That's the thing standing between you and bankruptcy. That's the thing standing between you and your opportunity to have a long and fruitful life."
Edward Barnett, vice president at Newbury Capital Management in Pasadena, California, and financial adviser to several NBA players, had similar advice.
"If you have a $100 million contract, that's really $50 million," he said. "I have to say (to clients), 'This is how much you have and this is how much you can spend.'
"It's just sitting down and educating players. Sometimes players haven't been educated on those things. It's rare that you take a kid and give him all that money and think he will make the right moves. He has to have people who can educate him to understand what is going on with their money."
Professional sports careers are short. The average NFL career lasts 3.3 seasons. It's 4.6 seasons in the NBA and 5.6 years in the MLB. It is estimated that 78 percent of NFL players are either bankrupt or under financial stress within two years of retirement and 60 percent of NBA players are broke within five years of leaving the sport.
Endorsement deals are a great way for athletes to make additional money, and advisers can help there, too. Business Insider's Scott Davis reported that former NFL player Rob Gronkowski, 29, hadn't spent any of the money he made during his NFL career. He lived only on his endorsement earnings. Gronkowski retired in 2019 with career earnings of $54 million. He advises other players to follow a similar plan and watch their spending overall.
Gronkowski maintained a frugal lifestyle throughout his NFL career. He didn't indulge in the expensive lifestyle that many professional athletes enjoy. No mansion, expensive cars or lavish jewelry. Instead, he spent enough to live comfortably in order to be financially secure beyond the football field.
Few players share Gronkowski approach when they enter the NFL, but some former players are stepping up to inform the younger professional athletes about money – and lifestyle – management. According to The Baltimore Sun, former Ravens linebacker Jameel McClain teaches financial education classes for second- and third-year Ravens, arranging internships with local tech companies and organizing bonding events with girlfriends and wives.
"Jameel, he's like a big influence to me," third-year linebacker Tyus Bowser told The Sun. "I'm around him all the time, whether it's in the facility or not, just learning how he goes about his business. I take all that stuff and use that to apply it to my everyday life."
Enhancing financial literacy among student athletes during their college careers helps them develop the skills needed to handle their money should they be among the small, fortunate percentage that play professionally. Financial literacy courses are becoming an important part of a college athlete's life. The NCAA now has an online financial awareness platform that provides student athletes with tips on how to be more fiscally responsible while in college, while also preparing them for financial decisions that may impact them after graduation.
Kenneth Shropshire, CEO of Arizona State University's Global Sport Institute, manages an NFL boot camp that provides student-athletes with a crash course in business and personal finance, teaches them the role financial advisors play and helps them develop leadership skills.
 "Finding a good financial advisor is one of the most important steps in an athlete's career," Shropshire said. "We bring in faculty, ranging from advisors to business managers, to give them the knowledge that your spending habits can't exceed your earnings and investing is what is going to keep you stable in the long-run."
Investing and saving will keep athletes secure long after they stop playing and put them in the right position to be financially secure. With record-breaking contracts seemingly signed every year by professional athletes, it is important that young athletes take advantage of the courses provided to them and to find a financial advisor they can trust to guide them throughout their career.
Yodit Woldegebriel is a senior sports journalism student at Arizona State University