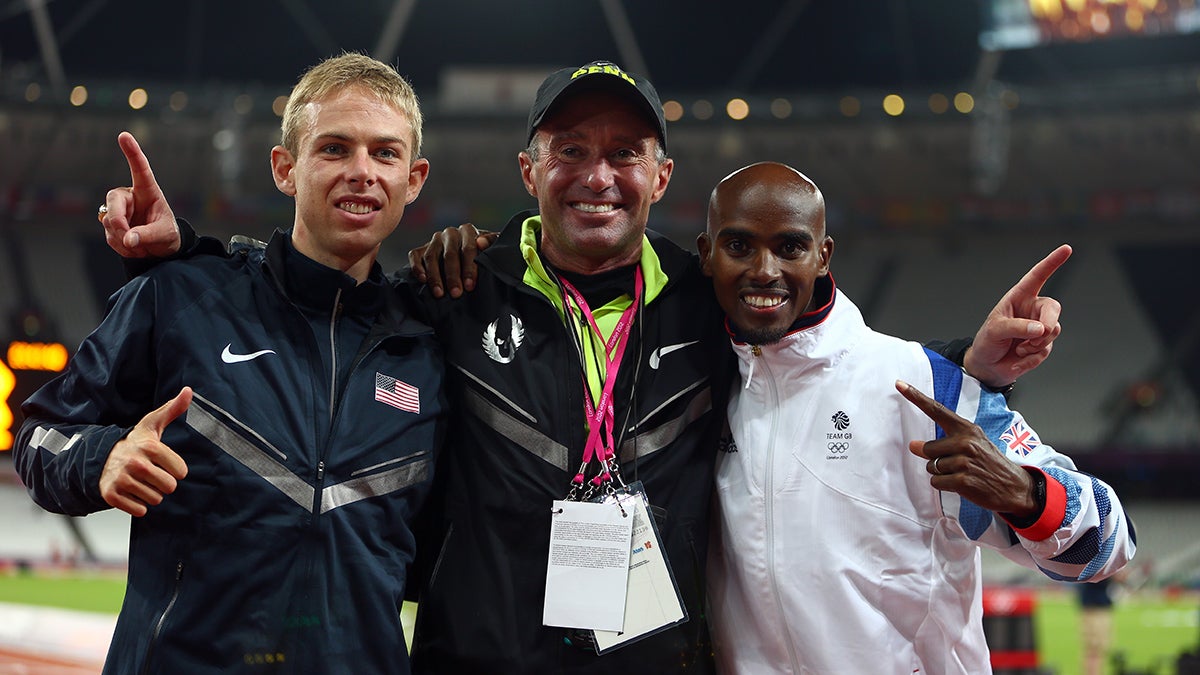 The Nike Oregon Project is closing after head coach Alberto Salazar received a four-year ban following a years-long doping-violation scandal.


Nike said closing the elite training program is part of its commitment to "put the athlete and their needs at the front of all of our decisions," and that it is making the move to protect athletes from the burden of association with Salazar.
At the end of September, the United States Anti-Doping Agency banned Salazar from the sport of distance running for four years over doping violations. Salazar has coached some of the world's top distance runners in his role as head coach of the NOP, which he helped found in 2001. 
However, Nike said it will continue to support Salazar's appeal against the ruling because, according to Nike's chief executive Mark Parker, "a four-year suspension for someone who acted in good faith is wrong." 
Nike continues to deny that any NOP athletes took banned substances but, in an internal memo, Parker said the situation surrounding Salazar is a "distraction" for NOP athletes.
Nike will continue to support athletes in their training and competition and help them transition to new coaches.
The story broke during the IAAF World Championships in Doha, where seven NOP athletes competed, and weeks before the Chicago Marathon.
According to Runner's World, some NOP athletes competing at the World Championships attempted to separate themselves from the matter by clarifying which athletes trained under assistant coach Pete Julian rather than under Salazar.
The news reached top U.S. marathon runners and Salazar athletes Galen Rupp and Jordan Hasay as they finished preparations for the Oct. 13 Chicago Marathon, a key race in their build up to the U.S. Olympic Marathon Trials.
In an interview with Runner's World, Hasay said the conviction "was totally out of the blue for me." 
This is in contrast to the response of Kara Goucher, former NOP athlete and key whistleblower in the case against Salazar, who called for the NOP to close, and criticized athletes who have stayed with the coach since allegations against him became public in 2015. She said Salazar should have received a lifetime ban.
Hasay told Runner's World that, while she respects the concerning experiences of former NOP athletes, including Goucher, whom Hasay cites as a lifelong role model, she has never experienced the questionable practices the whistleblowers claimed, including banned transfusions, thyroid medication and visits to NOP doctor Jeffrey S. Brown. 
Rupp was discovered by Salazar when he was 15 years old, and was the NOP's highest-profile athlete until British Olympic-medalist Mo Farah joined the project in 2011. According to the Wall Street Journal, Rupp was a key player in many of the incidents that led USADA to ban Salazar and Brown. Farah left in 2017, but Rupp stayed, and has remained largely silent on his longtime coach.
Hasay and Rupp are experiencing mixed support and backlash over social media as they approach this weekend's Chicago Marathon, where Farah, the defending champion, will also compete. 
Hasay responded to the news about her coach in an Instagram post on October 1 that received positive comments on Instagram and mixed responses on Twitter.
"Let them judge you. Let them misunderstand you. Let them gossip about you. Their opinions aren't your problems. You stay kind, committed to love, and free in your authenticity. No matter what they do or say, don't… https://t.co/PkUPa2BsTF

— Jordan Hasay (@JordanHasay) October 1, 2019
Even though Rupp hasn't posted on social media since 2012, his account has received negative comments over the last week. 
View this post on Instagram
Hasay, who has previously said she will try to break the American record in Chicago, said she is focused on the race and afterward will consider her options for the Olympic Marathon Trials in February 2020.
She said, "This is obviously very negative and emotional, but you just get through it and just continue to hope and move forward and to try to be a positive person and not let it get you down."
Calah Schlabach is a master of mass communication student at Arizona State University
Note: The Global Sport Institute is supported by a combination of institutional ASU funding and a significant philanthropic gift from Adidas. GlobalSport Matters is a publication in partnership between the Walter Cronkite School of Journalism and Mass Communication and the Global Sport Institute.
Related Articles
Study shows student-athletes hesitant to report PED abuse
Judging apples to apples: Should steroid users be admitted to the Hall of Fame?
Epstein: Testing positive for PEDs not a career-ender for minor-league baseball players
Has WADA helped or hurt the anti-doping movement?