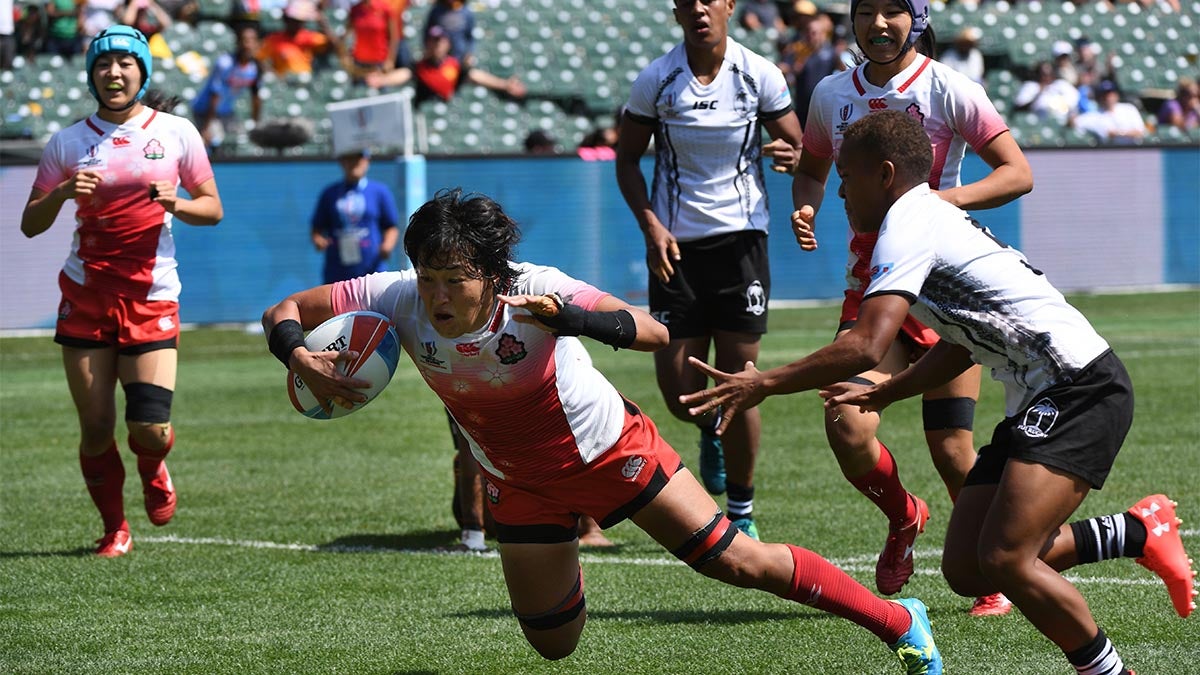 The word "women" is all over the sporting world: the FIFA Women's World Cup, the NCAA Women's Division I Basketball Tournament and the Women's Rugby World Cup. It's a qualifying term used to differentiate male and female sports.

World Rugby is looking to change that. 
By 2021, the Women's Rugby World Cup will be renamed. The gender qualifier will be dropped. The tournament, which will take place in New Zealand, will simply be called the Rugby World Cup.
World Rugby announces gender neutral naming for Rugby World Cup tournaments

Read more: https://t.co/1qmovYkJqE pic.twitter.com/XvfDQWjMHE

— World Rugby (@WorldRugby) August 21, 2019
According to World Rugby, this is the first time a major sports federation will use gender-neutral naming for tournaments.
"Unintentional gender bias in sport is an ongoing issue," Sir Bill Beaumont, the World Rugby chairman, told the Telegraph. "As a global sporting federation, we need to be leading from the front on the issue of equality. By adopting gender balance in the naming of men's and women's Rugby World Cup competitions, we are setting new standards in equality in rugby."
Asymmetrical gender marking
For decades, researchers have studied asymmetrical gender marking in sports broadcasts. This refers to the fact that both verbally and visually women's sporting events are marked as such. They are given a qualifier while the men's event is not.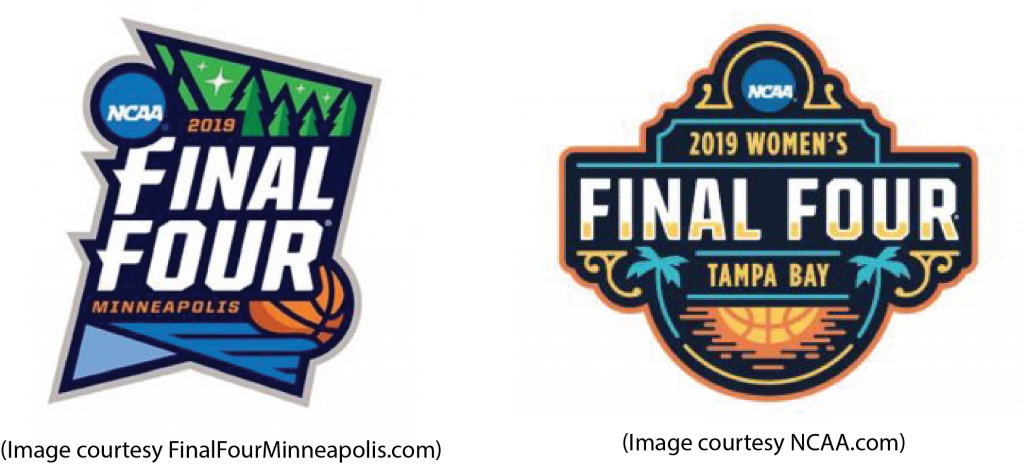 Research shows that by overtly and consistently labeling women's athletic events with the term women's, organizations mark them as different from male sports in people's minds. 
Women's rugby around the world
Rugby is one of the fastest growing sports in the U.S. and around the world. By the end of 2016, more than 8 million players were competing around the world.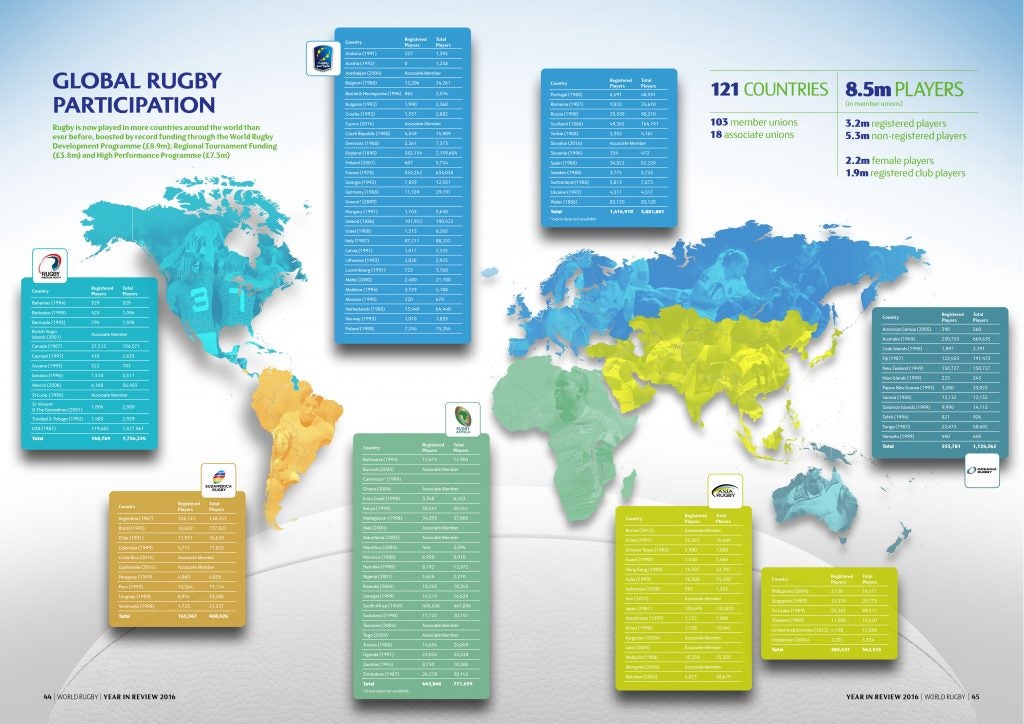 This trend extends to female participants. From 2016 to 2017, more than 2 million women joined rugby unions globally.  According to a report from World Rugby, female participation in the sport has grown by 60% since 2013. On the international stage, more than 50 nations compete in women's rugby.
World Rugby leadership
The move extends beyond what fans see on the pitch. In recent years, World Rugby has made a concerted effort to increase gender diversity in its executive leadership. 
"This is much more than an initiative," Serge Simon, World Rugby women's advisory committee chair, said in a World Rugby press release. "It is the ultimate statement of equality and a first for sport."
In 2018, 17 women joined the World Rugby Council. A few years ago that number was zero. Women still remain the minority though; 70% of the members are men. The push is part of a strategic plan from World Rugby to increase the global development of women in rugby, both on and off the pitch.
Women in Rugby campaign
This tournament naming announcement came after the launch of the new "Women in Rugby" brand identity and global campaign "Try and Stop Us." The global campaign began in 2017 and runs through 2025.
The campaign features in-depth profiles of 15 female rugby players around the world. It provides women the opportunity to share their journey to becoming professional rugby players. 
One of the women profiled is Deborah Griffin, a member of the World Rugby Council. She was instrumental in helping build women's rugby in England, including co-founding the Women's Rugby Football Union in 1983.
"I was just really surprised at how little sport females did," she said in her profile, "and it wasn't encouraged and they all thought it was uncool."
The push for gender equity in rugby is about more than just a name change for its premier tournament. World Rugby's campaign is evidence of a more pervasive change in mentality throughout the sport.
Sarah Farrell is a graduate student studying sports journalism at Arizona State University
Related Articles
Rugby: Fastest growing sport in the U.S. also one of the oldest
HR McMaster on rugby: 'The warrior ethos is what a good team has'
Tags:
asymmetrical gender marking
,
Deborah Griffin
,
equality
,
equity
,
FIFA Women's World Cup
,
gender bias
,
gender diversity
,
NCAA
,
New Zealand
,
rugby
,
rugby union
,
Rugby World Cup 2021
,
Try and Stop Us
,
Women in Rugby
,
Women's Rugby Football Union
,
Women's Rugby World Cup
,
World Rugby
,
World Rugby Council