Business
Tech investors changing dynamics of sports industry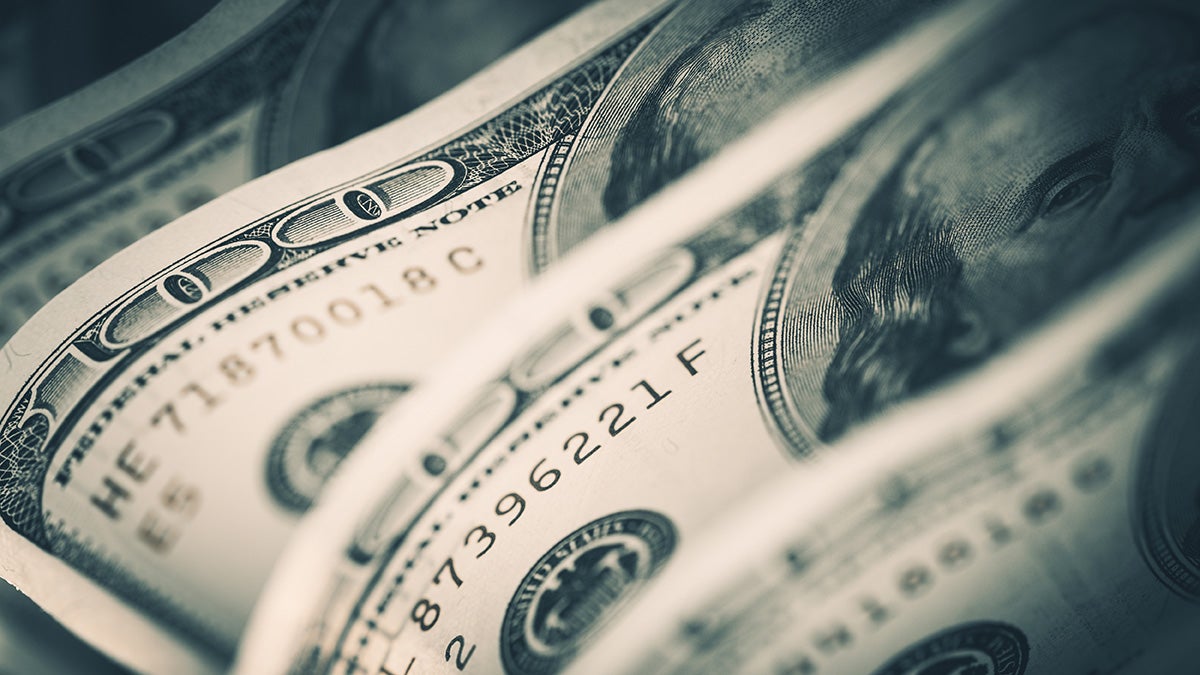 It's a tale as old as Moneyball. Sports organizations — not just the coaches or players — have been hesitant to adopt innovations in data, statistics and technology that disruptors in business embrace to get an edge. While the sports industry was slow to wade into the turbulent waters of tech, investment firms, as well as the sports entities themselves, are now carving out greater roles in global commerce, as stakeholders realize the potential to bring consumers and businesses together from across industries.

Such investment not only presents another way to generate revenue for sports companies but also an opportunity to add value to the existing business structure.
"It's unavoidable that there's a technological revolution, and that is an area that is influencing sports and leisure," said Jon Walters, a founding partner of the U.K.-based sports law firm, Northridge Law.
Walters also oversees the firm's new division, Northridge Track, which, in addition to the legal service that turned Northridge into Europe's largest sports law firm, provides them access to a network of investors and partners across the globe.
Historically, "sports law has always been viewed quite narrowly," Walters said, though he and his partners at Northridge are trying to change that. They are taking a cue from the broader sports industry and the increasing overlap between investors and accelerators and sports businesspeople.
Partners at Northridge considered moving and shaking as investors but decided, "we're a high-quality law firm, that's what we do well," Walters said. "We're not investors."
Instead, stakeholders like Walters' group are playing a different, equally important role in the industry — one that never used to exist. How people such as Walters and his team fit into this story changes by the year. Tech, of course, is defined by its continued adaptation and reimagination.
"Look historically at the sports sector in general and it used to be said that if you had $100 million and you wanted to get to $10 million, the best way to do it was to own a Premier League team." – Northridge Track's Charlie Greenwood
Even Northridge relies on its own connected concierge in the global sports industry, Charlie Greenwood, who finds startups that are good matches for Northridge's services. Greenwood is a veteran who began his career in investment banking before entering the media and tech world by way of Reuters. He jumped into sport by working at Nike for three years and eventually made his way back to England, where he ran sponsorship activation for some of the nation's top players, including Premiership Rugby and O2.
Greenwood believes the uptick in investors' interest in sport comes in part because the standard for stakeholders allowed in the door in the industry has improved.
"Look historically at the sports sector in general and it used to be said that if you had $100 million and you wanted to get to $10 million, the best way to do it was to own a Premier League team," Greenwood said. "It's only in the last few years where you've really seen an increase in the caliber of the management off the field and the increasing professionalism of it."
Sports business has followed suit. Greenwood also works with Stadia Ventures, a St. Louis-based accelerator that hosts semiannual pitch meetings for early stage sports companies. Just three years ago, Greenwood said, a majority of the 10 groups came to the floor with powerpoint presentations, needing money just to get off the ground. Today, every team that pitches Stadia Ventures has a product to market, a growing customer base and sometimes up to $1 million in operating income.
"It's very easy for an area where the startup investment is relatively nascent to say, 'Let's go jump on that,' " Greenwood explained, "without necessarily applying the rigor that you might hope to see in other sectors when it comes to early-stage investment.
"It's not so much that due diligence wasn't done, but you're going to get to a point with the standard of companies where people are going to be demanding more and more before they make the investment."
As money flows into sport from tech and business players, the stakes are rising. The sport innovation industry, still in its relative infancy, is searching for an identity that will allow it to move forward with the trust of traditionalists and disruptors.
'Athletes can add real value'
The variety of professional sports leagues in America has created an even more diverse landscape. Two of the top 10 venture funding rounds in the United States last year were in the sports world, according to TechCrunch, led by $1.25 billion for esports giant and Fortnite creator Epic Games. Pro franchises such as the NBA's Philadelphia 76ers and Orlando Magic, and Major League Baseball's Los Angeles Dodgers have launched in-house incubators to develop new business.
Philadelphia-based SeventySix Capital, which predates many of its competitors, was founded in 1999 by Wayne Kimmel. In 2018, the company launched the SeventySix Capital Athlete Venture Group to expand the share of athletes in its business. The group includes retired pro football players DeMarco Murray and Brian Westbrook as members; 2006 National League MVP Ryan Howard is a member at the firm.
"Part of our key philosophy through our investment focus is that athletes are changing the way startups can grow and scale," said Jessica David, director of marketing at SeventySix Capital.
"They bring a totally different flavor to business and can help them reach an audience that was otherwise very difficult for young companies to reach."
Particularly in the NBA, American athletes are increasingly broadening their portfolios as entrepreneurs and investors. Golden State Warriors forward Kevin Durant is an investor in companies such as Acorns and Postmates, and he is a founding partner of Thirty Five Media, an entertainment company moving this year to New York City offices to expand its foothold.
"Part of our key philosophy through our investment focus is that athletes are changing the way startups can grow and scale." – SeventySix Capital director of marketing Jessica David
Most prolific among NBA businessmen is LeBron James, the budding tycoon who has his hands in entertainment, education, sportswear, sports and restaurants. Forbes recently estimated James' net worth at $450 million.
"In many cases, athletes can add real value, especially in consumer-facing products where there's an endorsement element at play," Greenwood said. "They're the natural targets for startups who are trying to raise money."
Howard has been a perfect fit at SeventySix Capital, David explained, not only because he is a Philadelphia sports legend, having won the World Series with the Phillies in 2008, but also because he cares deeply about growing sports through technology.
"He's extremely involved, which is what separates athletes who claim to be venture capitalists from actually being venture capitalists," David said. "He's just putting in equity in terms of time."
At SeventySix Capital, David said the firm tries to make the relationship mutually beneficial by making use of the qualities that she said make athletes and entrepreneurs similar — steadfastness and an understanding of the work it takes to build something.
"Most athletes are not in the same social or financial position to launch their own venture capital fund," she said. "We are automatically in an attractive space for athletes; they feel like they understand sports tech, they have a passion for it, and it's an easier learning curve than something like (business-to-business) cloud computing, where there's a huge learning curve."
Innovation is 'an imperative'
Around the industry, many are in search of what David called "the next next thing."
As he developed Northridge Track out of his background as a lawyer, Walters was forced to think about the future. He said Northridge seeks three types of businesses: elite-level performance companies (data analysis, tracking); consumer engagement (entertainment/leisure); and participation (governing body clients who want more young people to get involved with sports).
"The ability to bring the fan experience into your home is going to have a massive impact on the industry," Walters said, and it's not an area in which the presence of athletes or teams will necessarily benefit innovators.
"In many cases, athletes can add real value, especially in consumer-facing products where there's an endorsement element at play. They're the natural targets for startups who are trying to raise money." – Northridge Track's Charlie Greenwood
Maximizing value for all stakeholders — a clustering that increasingly has to account for fans inside and outside the stadium at all times — is not necessarily a competition. David said SeventySix treats other firms and investors as potential partners with the opportunity to bring sport to more people if they join to grow the industry.
"In a lot of cases, we're co-investors with other athletes and venture capital firms," she said. "Having their network alongside our network only expands what's possible for these startups."
Individual teams and the business people running them have joined with celebrity athletes and third-party investors to dive into innovation by developing accelerators and investment arms. Among them is the Sixers Innovation Lab, an incubator operated by the NBA's Philadelphia 76ers in partnership with technology company Kimball International.
The lab accepted a handful of the 120 initial applicants and now assists startups such as Monster Roster, a fantasy sports content brand.
"Sports ownership has changed over the last 20 years or so," Seth Berger, managing director of the Sixers Innovation Lab, told WIRED in February 2017. "Today's owners are usually folks who have made a lot of money in business, and the team is another asset."
The Magic and Minnesota Vikings followed suit until soon the biggest domino fell, as the Dodgers put their wealth and national brand to work developing the most prominent pro sports-connected incubator in the country.
The Dodgers' project began small. It was initially called the Los Angeles Dodgers Accelerator before an expansion in early 2018. The initiative expanded through a partnership with R/GA Ventures into a globally oriented program. The newly named Global Sports Venture Studio counts such international brands as adidas, UEFA and FOX Sports among its partners today.
The studio, like Northridge Track in London, pairs startups from its database with other companies that can assist the startup in scaling the business.
"Today's owners are usually folks who have made a lot of money in business, and the team is another asset." – Sixers Innovation Lab managing director Seth Berger
"While partners find tremendous value in deal flow and knowledge capital, the most unique aspect of the GSVS is focused time for innovation collaboration," said Tim Katt, the studio's managing director.
Katt's team meets with the studio's partners six times per year. A goal at each meeting is to "discover new ways of thinking."
Comments about generating upheaval in the powerful and rich sports industry may seem to come out of left field, but Katt's studio already has produced game-changing companies such as ShotTracker, a real-time analytics company that last year received $10.4 million in initial funding from an investor group that includes SeventySix Capital.
Because the studio's partners are spread across industries, Katt said, the company often looks for ways to unlock sport as a new vertical for their businesses.
Apart from the Dodgers and various media partners, R/GA also enlisted Major League Soccer as a partner for the Global Sports Venture Studio, an outgrowth of the soccer league's larger relationship with R/GA.
The innovation firm caught MLS's attention, said Senior Vice President of Media Chris Schlosser, because of its roots as a global ad agency as well as the success of their work on the original Dodgers Accelerator.
"We have the youngest and most tech-savvy fans in pro sports," Schlosser explained. "It's an imperative if we're going to connect with those fans. We see it as a very natural extension for us to be pushing the boundaries, be on the cutting edge of innovation, be trying things that others wouldn't, as our fans expect it of us."
Schlosser added R/GA connected MLS with WSC Sports, a company that uses artificial intelligence to analyze sports broadcasts. Schlosser said WSC uses AI to package all highlights for the soccer league.
Fans will never know who or what is creating the clips they enjoy and interact with online. But it's an example of how fans are increasingly experiencing sports in a more personalized way.
Business-savvy athletes, tech innovators and powerful investors all play a part in this, and Schlosser, Walters and Greenwood each used the word "sexy" to describe why such parties are finally opening what had been a mostly blind eye toward sports world opportunities.
"When you take something that's at the intersection of tech and media and add the sex appeal of sports, you get something that has a lot of legs," Schlosser said.
Operating as a conductor for a variety of partners at the Global Sports Venture Studio, Katt notices the unique ability of sports to connect both people and brands from seemingly separate industries.
"Investors want to be where consumers spend their attention, and the natural place that has led them to is opportunities in sports," Katt said.
Brendon Kleen is a senior journalism student at Arizona State University
Tags:
Adidas
,
Brian Westbrook
,
Charlie Greenwood
,
Chris Schlosser
,
DeMarco Murray
,
Epic Games
,
Fortnite
,
Fox Sports
,
Global Sports Venture Studio
,
Golden State Warriors.
,
Jessica David
,
Jon Walters
,
Kevin Durant
,
Kimball International
,
Lebron James
,
Los Angeles Dodgers
,
Major League Soccer
,
Minnesota Vikings
,
Moneyball
,
Monster Roster
,
NBA
,
NIKE
,
Northridge Law
,
Northridge Track
,
O2
,
Orlando Magic
,
Philadelphia 76ers
,
Premier League
,
Premiership Rugby
,
R/GA Ventures
,
Ryan Howard
,
Seth Berger
,
SeventySix Capital
,
ShotTracker
,
Sixers Innovation Lab
,
Stadia Ventures
,
UEFA
,
Wayne Kimmel
,
WSC Sports