Business
Archive
Reaching leadership roles still an obstacle course for people of color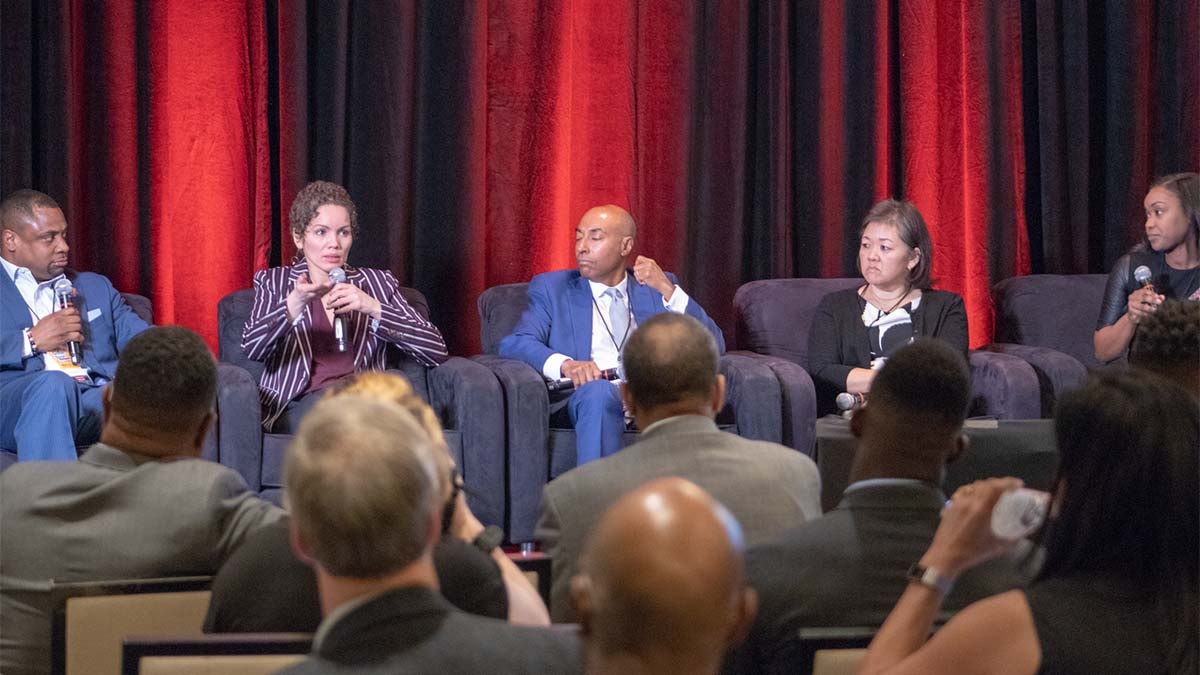 A panel at Arizona State University's 2019 Global Sport Summit discussed the struggles each member faced and the perceptions people of color are subject to in their pursuit of leadership roles. 

"I think all of us would say that none of us got to where we are by virtue of ourselves," Jeffrey Orridge said, crediting his parents for contributing to his success. "They focused on education, and they emphasized excellence."
Orridge was the first person of color to be chief executive of a North-American sports league, serving as commissioner of the CFL from 2015 to 2017.
"There was no template," he said. "There are different standards. There are different perceptions and different indicators of success for you as opposed to your white male counterparts."
"The culture point cannot be underscored enough," said Lori Okimura, the first Asian-American to hold the position of president of USA Volleyball.
Okimura said another former executive made inappropriate comments to her the moment after she was elected.
"Any time you're a leader, people are going to shoot at you," Orridge added. "They're going to try and minimize you."
The panel also offered thoughts on when a person of color will become commissioner of a major sports league in the United States. Given the patterns of other leagues, Orridge said that may be difficult to accomplish.
NBA Commissioner Adam Silver began working with the league in 1991 and soon became heir apparent to David Stern. Roger Goodell began working with the NFL as an administrative intern in 1982 and was promoted to president of the American Football Conference in 1987. He was elected to succeed Paul Tagliabue as commissioner in 2006.
"When you look at these leagues, a lot of them are home grown," Orridge said. "Unless you have people who are hired at the inception to learn the industry, to make the connections, and to navigate the politics, it can be very difficult to break in."
Troy Vincent disagreed, saying: "I think that day is coming. I think it's sooner than we may believe. I think (it's) our role and our responsibility as leaders today to identify and prepare the next individual to take on that mantle."
Renee Tirado, who helped launch MLB's Diversity Pipeline Program in 2016, voiced an opinion similar to Vincent's.
"I can't answer when … but I think it will be sooner than we think," she said. "There's never been a lack of talent of people of color who are prepared for these roles. That's never been the issue.. What has been the issue is navigating the politics … and making sure the culture and climate of the sports and the leagues actually set up a system of success for new ideas and new people to come into leadership."
Ryan Sharp is a senior sports journalism student at Arizona State University