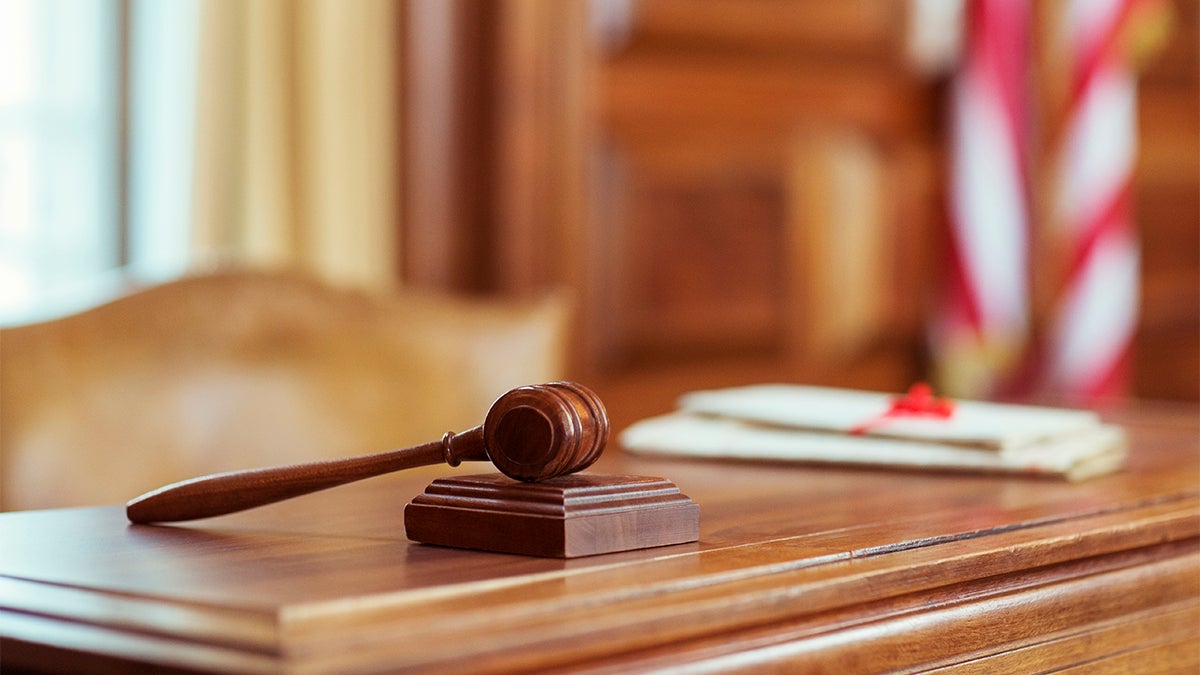 Nine college athletic coaches, one high-level college athletics administrator and dozens of parents were indicted in a college admissions cheating scandal, according to court documents unsealed on Tuesday.
According to the U.S. Attorney's Office in Boston, the individuals charged helped facilitate the admittance of students to elite universities under the guise of the students being athletic recruits. For their cooperation, the coaches and administrators received hundreds of thousands of dollars in bribes, up to $1.3 million.

Of the nine indicted that were in college athletics, four of them were at USC, (including senior associate athletic director Donna Heinel, head women's soccer coach Ali Khosroshahin and head water polo coach Jovan Vavic), as well as the head coaches for Stanford sailing, Texas men's tennis, UCLA men's soccer, Wake Forest volleyball and the former head coaches of Georgetown tennis and Yale women's soccer. Among the parents indicted were Hollywood actresses Lori Loughlin and Felicity Huffman, according to NBC News.
In a statement, the NCAA said, "The charges brought forth today are troubling and should be a concern for all of higher education. We are looking into these allegations to determine the extent to which NCAA rules may have been violated."
U.S. Attorney's Office: "For every student admitted through fraud, an honest, genuinely talented student was rejected ... we're talking about deception and fraud. Fake test scores, fake athletic credentials, fake photographs – bribed college officials." pic.twitter.com/ez4OeTytha

— MSNBC (@MSNBC) March 12, 2019
As Saahil Desai detailed in The Atlantic in October 2018, the athletes that play in the NCAA's less popular sports tend to be white and are more likely to come from more affluent families. In the Ivy League, which does not offer athletic scholarships, 65 percent of student-athletes were white.
In addition to their background, Desai concluded that the admissions standards at Harvard were more lenient with athletes than non-athletes. Using Harvard's system of ranking applicants on a one to six scale based on their academic qualifications, Desai found that athletes who scored a four were accepted 70 percent of the time, while the same score for non-athletes led to an admit rate of 0.076 percent.
In this gap is where William Rick Singer and his for-profit college counseling business "The Key" and his charity, the Key Worldwide Foundation, stepped in. Singer — who is being charged with and has agreed to plead guilty to racketeering conspiracy, money laundering conspiracy, conspiracy to defraud the United States and obstruction of justice — used his business to help parents get their children considered for the schools as prospective athletes, acting as a middleman between the parents and the coaches or administrators. More than once, the prospective students had never participated in the sports they were said to be attempting to gain admittance into the college for.
Singer was a cooperating witness with the FBI, agreeing to wear a wire and allow the FBI access to his emails, documents, text messages, consensual recordings and other information. When specifically highlighting why the college recruiting scheme was important, Singer said:
Two of the dozens of parents charged in this scheme were Loughlin and her fashion designer husband Mossimo Giannulli, who are alleged to have paid bribes totalling $500,000 to Heinel in order to have their two daughters designated as recruits to the USC crew team. Neither of the two had any experience in rowing.
In an email from July 2016, Loughlin and Giannulli agreed to use the money to portray the older daughter as a crew coxswain.  In September 2016, Giannulli sent a photograph of the daughter on an ergometer. Singer instructed Laura Janke, former assistant coach of the women's soccer team at USC, to create an athletic profile, as she did for other students. After her acceptance and the "donations" to Key Worldwide Foundation were made, Singer offered his services once again for their younger daughter. Loughlin and Giannulli agreed, according to the indictment.
A second profile was made by Janke for the younger daughter. The profile had falsely presented the younger daughter as a crew coxswain for the L.A. Marine club team. It once again included a photo of the prospective student on an ergometer. She was accepted.
Another case alleged in the charging documents says former Yale women's soccer coach Rudy Meredith accepted a bribe of $400,000 to identify a student as a recruit for the team, knowing that the applicant had no experience in the sport competitively. After the student was admitted, relatives then paid Singer about $1.2 million, with $900,000 to a Key Worldwide Foundation's charitable account.
In a meeting recorded by the FBI last April, Meredith met with another prospective student's father in Boston to repeat the scheme. There was an exchange of $450,000 after Meredith offered to designate the student as a soccer recruit, boosting admission chances. Meredith resigned from his position in November, before the scandal broke.
In addition to the athletic recruiting scheme, Singer was also allegedly involved with a college exam cheating scheme, in which the U.S. Attorney's Office says Singer facilitated cheating on the SAT and ACT in exchange for bribes.
Alex Simon is a graduate student and Ellie Simpson is a senior sports journalism student at Arizona State University
Tags:
actress
,
athlete
,
Atlantic
,
Attorney
,
Boston
,
bribe
,
charges
,
cheating
,
College
,
email
,
exam
,
FBI
,
Felicity Huffman
,
Georgetown
,
Harvard
,
Key Worldwide Foundation
,
Lori Loughlin
,
NCAA
,
payment
,
Rick Singer
,
Saahil Desai
,
scandal
,
Stanford
,
Texas
,
The Key
,
UCLA
,
USC
,
Wake Forest
,
wire
,
Yale