Business
Youth
Despite cost, health concerns colleges still adding football
When Keith Barefield was introduced as Southeastern University's first football coach in December 2012, one detail needed attention before the news conference could get underway.


"The most difficult thing about that day was finding a football to put on the table," said Barefield, laughing at the memory of that afternoon. "Every ball we had here was round. There were no spherical-shaped balls to be found. We dug one up somewhere in the intramural office."
Fortunately, that oversight did not portend adversity for the Fire, which have won at least seven games in each of their five seasons competing in the NAIA's Mid-South Conference.
Certainly, the details colleges and universities face in launching a football program go beyond finding a football to display on a podium.
Yet, they are details more and more schools are willing to undertake. According to the National Football Foundation, a high of 780 colleges and universities offered football at the NCAA or NAIA level at the start of 2019, including programs that will take the field over the next two years.
The timing for the schools that recently added or soon will add football may come as a surprise. The last few years have represented a period of heightened safety awareness, with concussions a leading concern.
St. Thomas University, a private non-profit Catholic school in Miami Gardens, Fla., that is adding a football program next season, and Lawrence Technological (Mich.) University, which started at the club level last year, were among the schools that emphasized the issue of student-athlete safety prior to launch.
"We do our due diligence with our policies and procedures and studying what we have to do for the concussion testing before players come in," St. Thomas University athletic director Laura Courtley-Todd said. "Concussions (in other sports) are there as well, and you have to do your due diligence to provide a health and safety protocol."
[beauty_quote quote='"We do our due diligence with our policies and procedures and studying what we have to do for the concussion testing before players come in." - St. Thomas University athletic director Laura Courtley-Todd']
Lawrence Tech athletic director Scott Trudeau noted that when the university was conducting its feasibility studies, medical professionals were brought in to talk about concussions and other safety issues.
"People respond to what they hear in the media," he said. "We brought in professionals to talk about concussions and other potential injuries. It was pretty much an educational thing for our whole campus community."
In addition to student-athlete safety concerns, financial details go hand-in-hand with starting a program. Coaching staffs, equipment, upgrading facilities as well as meals and travel are among areas that must be addressed financially.
Small schools do not have large sums of money coming in through football-related contracts, including broadcast rights and apparel deals. Instead, capital is raised largely through tuition of new student-athletes, fundraising and donations.
"Everything is pretty much fundraising and enrollment-driven at a private school," said Trudeau, noting that Lawrence Tech has an enrollment of about 2,500.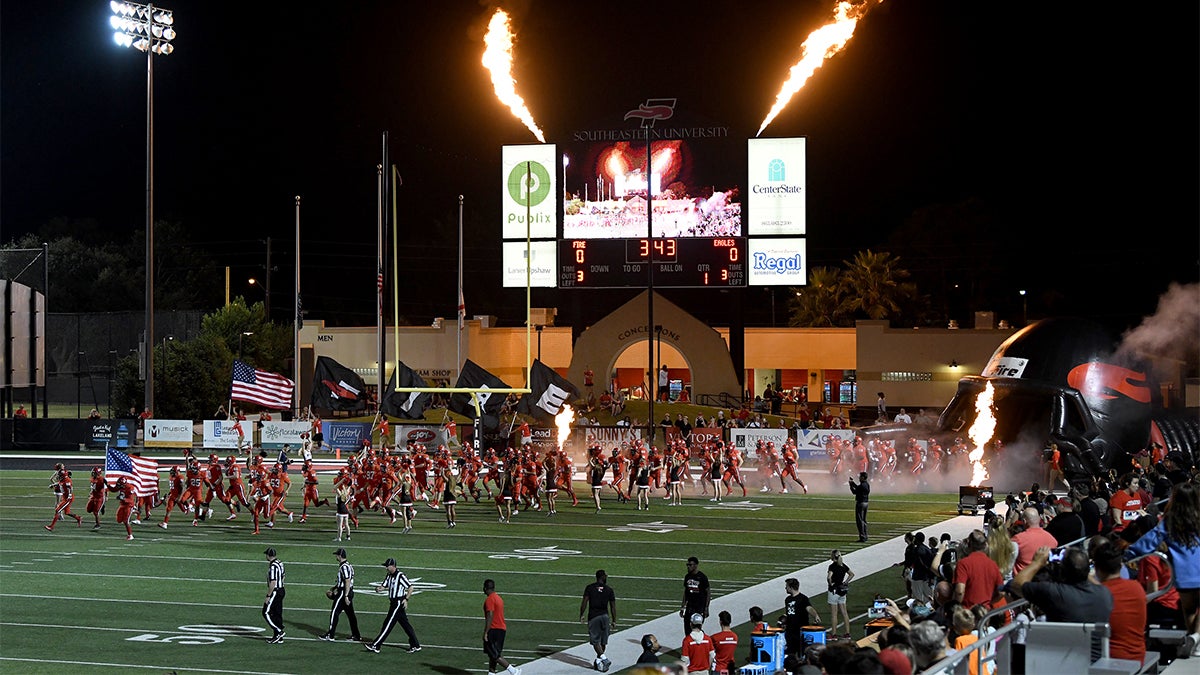 "We are diligently fundraising and the 100 (football player) target for new fall student enrollment will help fund the program," said Courtley-Todd.
A key motivating factor for adding a football program is building a culture or an identity. Getting students to remain on campus, increasing enrollment and building donor and alumni support are byproducts of adding the sport.   
The University of West Florida in Pensacola took the field as an NCAA Division II program in 2016. In so doing, the school developed an identity that had been absent during the institution's first 53 years.
"I remember before we had football, I would go places in Pensacola and people I met would not know where the University of West Florida was," said Dave Scott, who has been the school's athletic director since 2008. "That is no longer the case."
Winning helps. In their second season (2017), the Argonauts went to the NCAA Division II championship game. Though they lost to Texas A&M-Commerce in the title game, such early success boosted the program and school's exposure.
Gaining exposure before the Argos first took the field was done through how the program recruited. According to Scott, the idea was to largely recruit kids from Florida and Alabama. The Alabama state line is less than 20 miles to the west and the city of Mobile is about an hour away. Pursuing student-athletes within the region helped build brand awareness.
[beauty_quote quote='"I remember before we had football, I would go places in Pensacola and people I met would not know where the University of West Florida was. That is no longer the case." - West Florida athletic director Dave Scott']
Such awareness goes beyond the playing field. Non-athletes are attracted to schools that offer an environment that a football program provides.
"My daughter wants to go to a school that has football because it is part of the social experience she wants to have when she goes to that institution," Scott said. "It opens up the doors to more students. I am not talking about the student-athlete piece of it, but students that want to go to school and have that experience."
Students ultimately become alumni, many of whom return to campus to engage in football-related activities on fall Saturdays. Scott has seen alumni of all ages make their way back to campus, something that did not happen previously.
"Football has brought people back to Pensacola that have not been back in years," Scott said. "It has created a sense of community beyond the campus that when you talk about building tradition, building a brand or building awareness, it shows that if you use athletics successfully it can do those things for your university. It helps with the mission. It's not about athletics, it's about helping that institution build and grow."
Growth is at the top of the checklist at St. Thomas University, which has an undergraduate enrollment of roughly 900. Discussions on adding football dragged for about a decade before talk turned into action. The NAIA school is set to kick off its inaugural season in the fall as a member of the Mid-South Conference. In so doing, the plan is to attract 100 student-athletes by the fall, plus another 30 or so for a band, which would provide a noticeable bump in enrollment.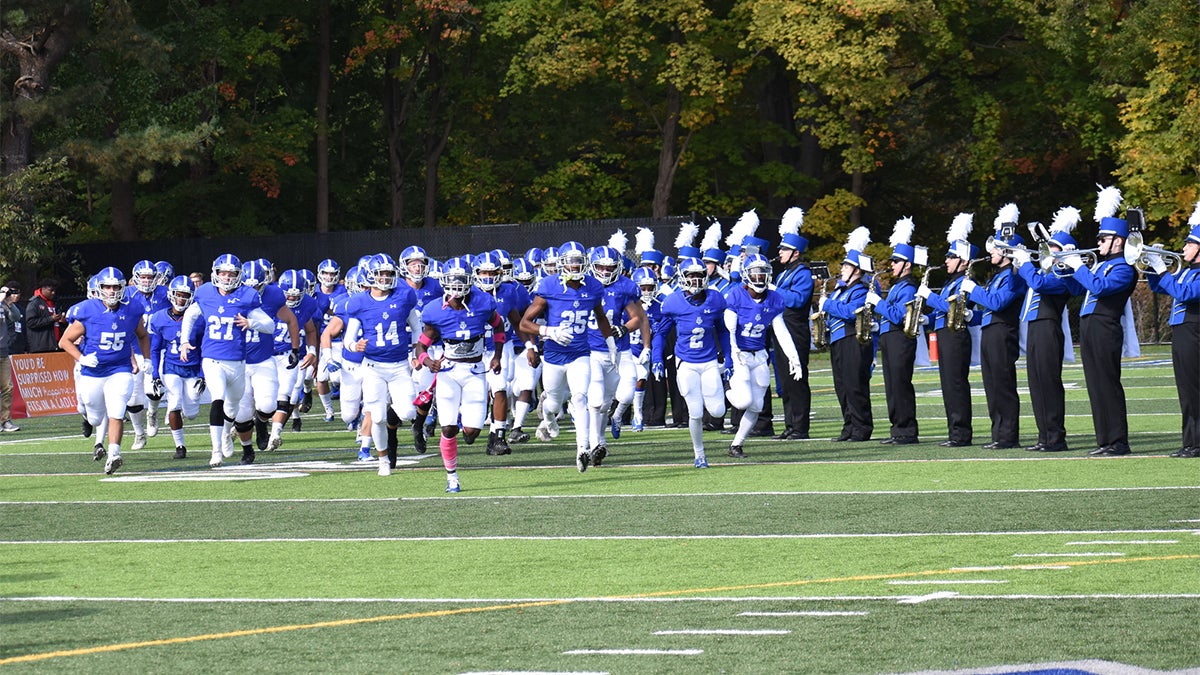 "We knew this was an enrollment decision," Courtley-Todd said. "Our mission is to become the best Catholic university in the southeast, and football is definitely a big part of that."
It is a big part of the culture that president David Armstrong envisions. Armstrong was named St. Thomas president last June, two months before the school announced it was adding football.
"Football has taught me some of the most important lessons in my life — hard work, discipline, a positive attitude — which lead to great teamwork and success," said Armstrong in a statement the university released upon announcing the addition of the sport. Armstrong is a former offensive lineman at Mercyhurst (Pa.) University. "Those are all the things that can be taught and learned through programs like football and marching band."
Lawrence Tech, which ended its football program in 1946, was one of seven schools to add football in 2018. Starting at the club level was a critical step toward developing a team that will take the field in the fall as an NAIA program competing in the Mid-States Football Association. Adding a football team was done with the intent of creating energy at the Southfield, Mich. campus.
"When I started here 17 years ago, students would come to class and go home," said Trudeau, who assumed his current post in 2010. "There are a lot of students within our state who want to go to Michigan State and other schools just so they can go to football games and have the all-inclusive college experience. Now, they can stay closer to home, come to our school and enjoy the games and tailgates on Saturday afternoons."
Not just as students, but eventually as alumni who want to maintain that connection while helping grow the institution's identity.
"We can bring these people back and hopefully have donors down the line that had a good time while they were here and had a connection to the university," said Trudeau, who noted 4,000 people, many not able to find a seat among bleachers that held 2,500, attended the Blue Devils' first club game last fall.
Football has kept people on campus at Southeastern, which has been a refreshing change for Barefield from when he attended the school more than 40 years ago.
"It was a very lovely campus and a beautiful place to go to school, but there wasn't that thing that people down here in the Southeast really, really love and that's football," he said. "People would leave campus because they were (Florida) Gators fans and (Florida State) Seminoles fans and (Miami) Hurricanes fans. Whatever team they were following, they left campus. That all changed when we played or first game on September 14, 2014 and there was a stadium full of excited fans."
[beauty_quote quote='"We can bring these people back and hopefully have donors down the line that had a good time while they were here and had a connection to the university." - Lawrence Tech athletic director Scott Trudeau']
Building awareness is what Keystone College is working on as it prepares to take the field in 2020 as an NCAA Division III program in the Eastern Collegiate Football Conference. Located in Northeastern, Pa. about 10 miles north of Scranton, the school hired Justin Higgins as its first coach.
Higgins and the Giants will take the field as a club program in the fall as it builds toward next year. It will be the first time since the 1940s that the school will field a team – Hall of Fame pitcher Christy Mathewson starred in football as well as baseball at Keystone in the late 1890s – so Higgins has been tasked with helping develop brand awareness.
"The big thing is making sure that we get our name out there and that everybody understands Keystone has football," he said. "I am very pleased by how the reaction and response has been so far. We have to make sure we continue to reach out and combine both introducing who we are to people and continuing relationships with student-athletes that we have so far. Hopefully, we keep adding more and more to the Keystone football family."
The thought of adding 100 or so student-athletes in a short period of time to launch a football program can be disconcerting to some within a small school environment. At Southeastern, which is a faith-based institution, adding a team of such size sparked opposition.
"There were people opposed to adding the program because they were worried that football players on campus would all of sudden change our culture and not for the better," said athletic director Drew Watson, reflecting on the concerns of some faculty and alumni. "What they were afraid of is that a campus our size, when you look at bringing in 120 new student-athletes to a campus that has 1,800 resident students, all of a sudden that nice culture is going to be upended and will never be the same. Looking back, you know, people don't like change and get a little bit protective."
Such concerns were largely alleviated by the hiring of Barefield, who attended Southeastern in the mid-1970s before transferring to be part of the first football team at Evangel (Mo.) University. Barefield had two brothers graduate from Southeastern, and he understands and shares the university's culture and values.
"What we decided to do was to not look at how football may change our culture, but how our culture could change football," said Watson, who arrived at the school in 2011 to be the women's basketball coach before taking over as athletic director a year later. "We figured that if we hired the right coach, the right coaching staff and recruited the right kids that it would not in fact be what the naysayers were thinking it would be."
A coach plays a huge role in the culture, which includes the safety aspect.  
"Teaching the right technique associated with some of the on-field skills that could lead to potential injury and making sure those things are done correctly," said Keystone's Higgins, who in addition to being a veteran coach is also a certified strength and conditioning instructor. "Especially in a new program where everything is starting from the ground up and the idea of teaching tackling and blocking is something we have to kind of start at that grassroots level in a way so that we get a chance to make sure that the technique is done properly."
Athletic facilities play a role in student-athlete well-being, and Southeastern spent $100,000 on an artificial turf field with a shock pad to better absorb the pounding a player takes.
"It's not going to prevent concussions and injuries, but a little more cushion would help," said Watson.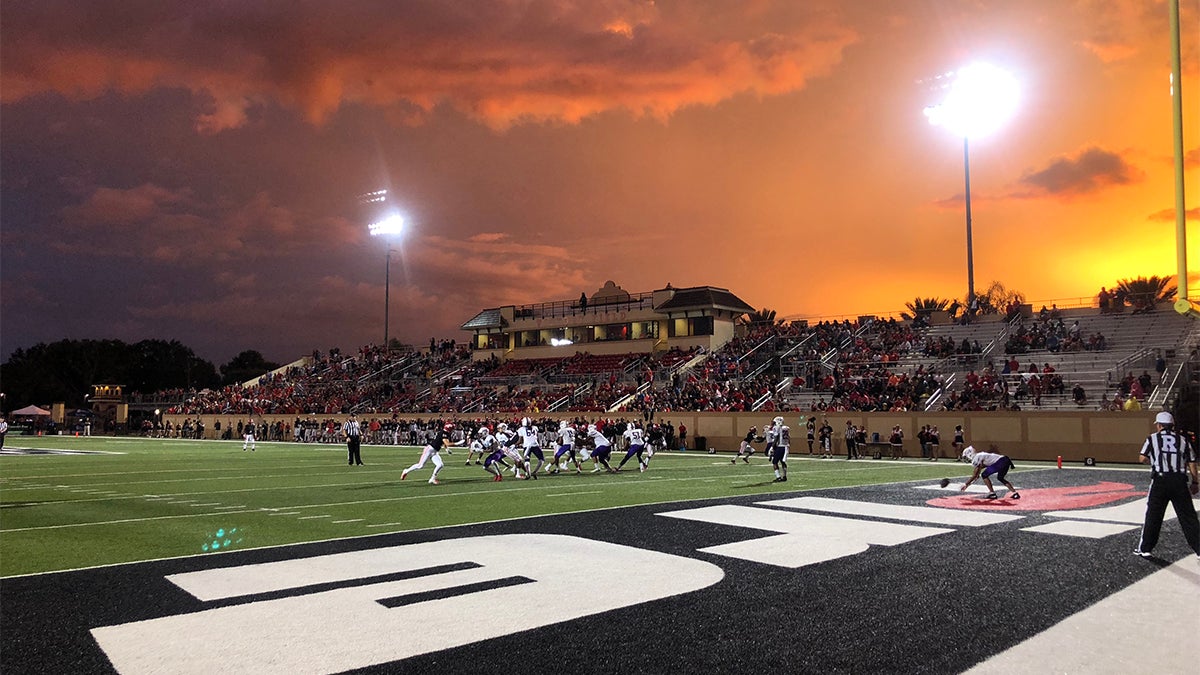 From safety to funding to campus culture bringing on football means a wealth of change.
For St. Thomas, adding a football program means not having to look far for potential players. Courtley-Todd noted the campus is next to Monsignor Edward Pace High School, which, like the university, is part of the Archdiocese of Miami.
"It's a great recruitment opportunity for these kids to go to school there and then come to school here," she said. "That has happened a little bit, but now (with football) there is definitely larger potential to build a better partnership with them."
At West Florida, football means scholarship opportunities. As an NCAA Division II program, the university can provide a maximum of 36 scholarships. The Argos have 32 scholarship players.
"There are 70-some people that are paying their own freight in some form or fashion," Scott said. "So, there is huge economic impact coming into your campus."
Whether NCAA or NAIA, what these and many other schools are striving to achieve, and in many cases have experienced during the initial wave, is using football as a means to develop a culture and an identity with the resulting impact going well beyond the gridiron.
"Hopefully, we will see the fruits of our labor in the next five to 10 years as far as giving back to the university," Trudeau said.
Tom Layberger has spent more than 25 years as a writer, editor and web producer for various media outlets. Tom, who resides in Tampa, is a graduate of the University of South Florida. Follow him on Twitter @TomLay810
Tags:
Christy Mathewson
,
college football
,
Dave Scott
,
David Armstrong
,
Division II
,
Drew Watson
,
Evangel University
,
football
,
Justin Higgins
,
Keith Barefield
,
Keystone College
,
Laura Courtley-Todd
,
Lawrence Tech
,
NAIA
,
National Football Foundation
,
NCAA
,
Scott Trudeau
,
Southeastern University
,
St. Thomas University
,
University of West Florida