Business
Archive
ICYMI: Chiefs player kicks woman, lacrosse recognized by IOC and goodbye Chief Wahoo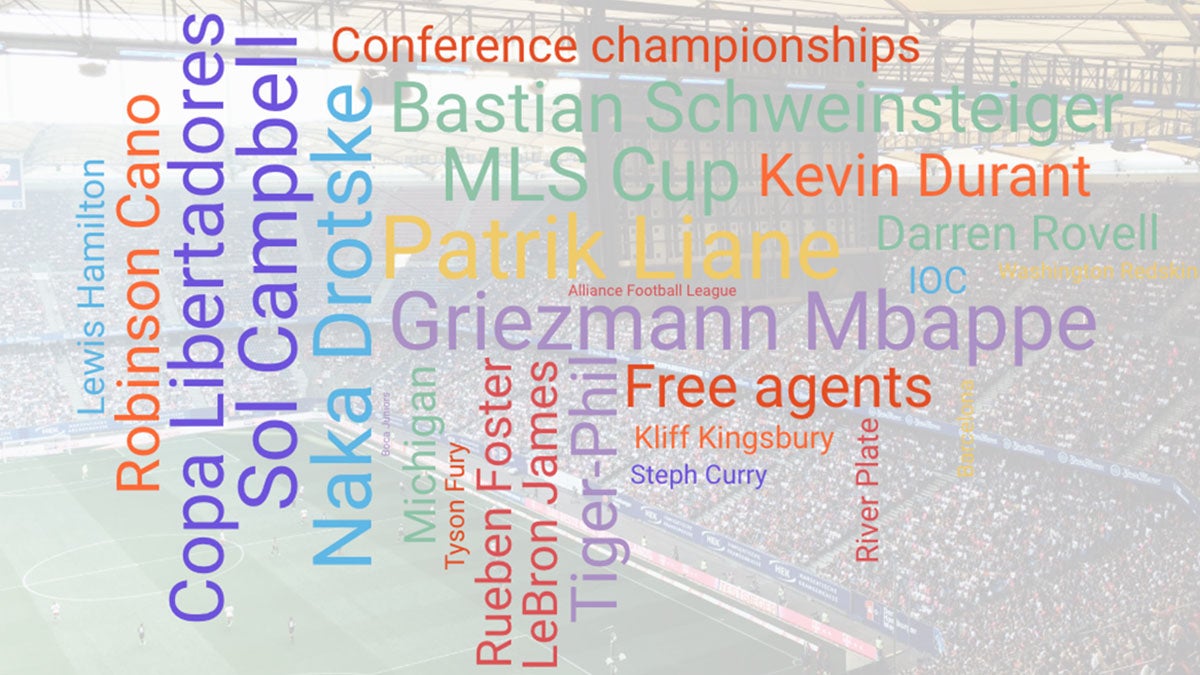 We all experience that feeling that the week can sometimes get away from you. News happens so quickly that it might feel like you don't have a chance to know what is going on in the world. Each week, GlobalSport Matters will compile some of the best of the other stories in the sporting news.  These stories will include new breakthroughs in sport science, information about changing technology and just good reads about the global sporting community. Have a story you'd like us to know about and share? Let us know.
Chiefs' RB Kareem Hunt pushes, kicks woman in brutal video
Disturbing video has surfaced of Kansas City Chiefs running back Kareem Hunt kicking, and pushing and shoving multiple people in a Cleveland hotel. According to the article and The Athletic, the Chiefs had been unaware of the video up until this point.
Lacrosse just received provisional recognition from the International Olympic Committee. This is a big step toward being able to hold lacrosse on the national stage of the Olympics. Both mens and women lacrosse are being considered.
Kevin Love says speaking about his mental health 'biggest' thing in his career
Cleveland Cavaliers player Kevin Love opened up on his first panic attack during the middle of a game early November against the Atlanta Hawks. Love goes on to describe a connection with mental health and depression in sports. In May, NBA hired its first mental health doctor.
Despite child abuse suspension, Adrian Peterson uses belt on son
Star NFL running back Adrian Peterson recently said that he continues to discipline his son with a belt. Peterson pleaded no contest to misdemeanor reckless assault in 2014 for disciplining his son with a switch resulting in cuts and bruises.
Chief Wahoo logo removed from Cleveland uniforms but still sold in gift shop
The Cleveland Indians showed the Chief Wahoo logo has officially been dropped after unveiling next season's uniform on Monday. However, the club will still use the controversial character on their merchandise. Against protestors wants, the team also kept their name.
Compiled by the student journalists in the Sports Knowledge Lab at Arizona State University