Business
Archive
ICYMI: Serena's cover, Purdue fan bobblehead and Cam's buying Thanksgiving dinner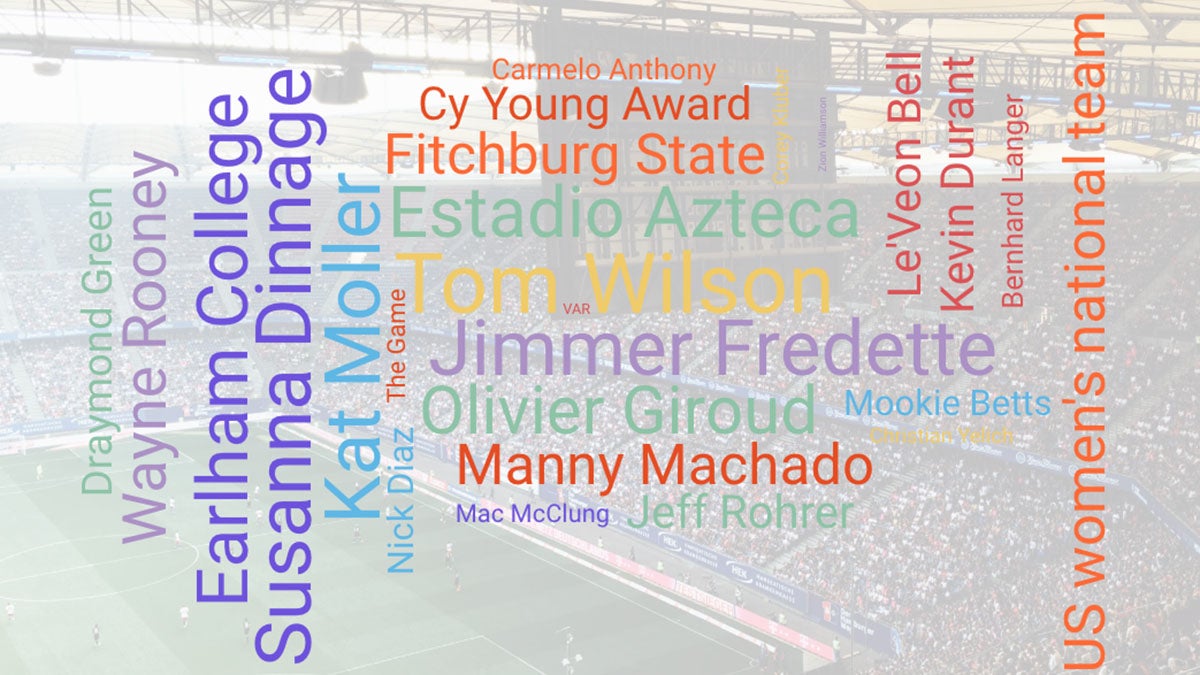 We all experience that feeling that the week can sometimes get away from you. News happens so quickly that it might feel like you don't have a chance to know what is going on in the world. Each week, GlobalSport Matters will compile some of the best of the other stories in the sporting news.  These stories will include new breakthroughs in sport science, information about changing technology and just good reads about the global sporting community. Have a story you'd like us to know about and share? Let us know.
eSports – Competitive sports or recreational activity?
The problem with esports, regardless of the potential that the business stands to make, is the fact that it requires zero physical ability. What constitutes makes it a sport? Should esports be considered a sport or a recreational activity that has the potential to be the next entertainment craze. Also, fringe entertainment in sports such as the WWE was outcast for years, and now that is a billion dollar business. Regardless of whether it's a sport or not, it has the ability to become one of the primary sources of entertainment for a new generation of video game lovers.
GQ named Serena Williams their Woman of the Year, but the cover has raised some eyebrows. Women have been included in the magazine's Men of the Year honorees in 2003, but people are asking why they decided to put quotes around the word woman on Williams' issue. However, it's said that quotes are a known style in the designer's work.
New lacrosse league hopes to use star power of Los Angeles to become a real player
Players in the upcoming Premier Lacrosse League will all be full-time athletes, and with more time to dedicate to training, playing, and growing the game, lacrosse looks to be primed with great opportunity. The league has also chosen Los Angeles as the headquarters of the league, and hopes to take the mistakes made by the MLL and turn this into a self-sufficient and prosperous league that coincides with the immense growth of the sport at the youth and high school level.
Purdue super fan Tyler Trent gets bobblehead to help cancer fight
A major story recently in college football has been former Purdue student and super fan Tyler Trent. Trent has a rare bone cancer, but rose to national prominence when the Boilermakers upset the second-ranked Ohio State Buckeyes. Now the Bobblehead Hall of Fame and Museum is making a bobblehead of Trent with money from every purchase going towards cancer research.
Ohio State considering legal action against Brett McMurphy after Trevon Grimes report
Ohio State head football coach Urban Meyer is looking into legal action against Brett McMurphy after his story on Ohio State's Zac Smith calling a former player the n-word.