Business
Streaming, social media giants changing the way we watch sport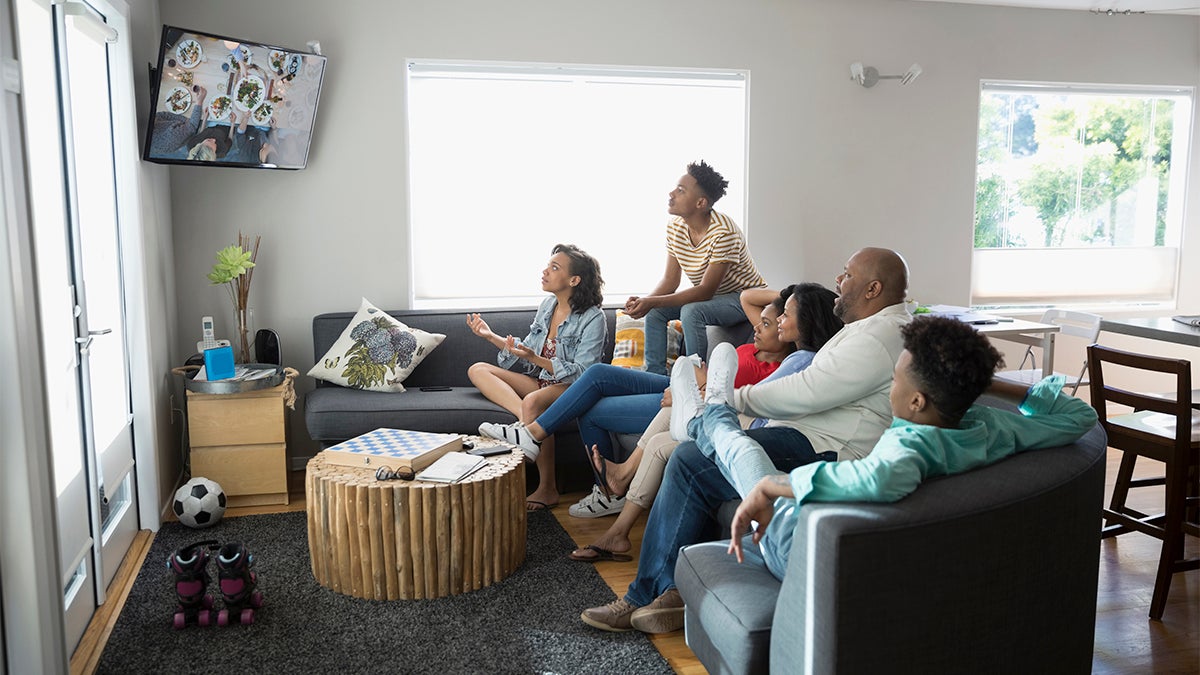 The days of watching a game on television at home or at a bar are dwindling as there are ever more ways to watch sports. Now, fans can stream games on social media, apps and various sites on their phones, tablets and computers.
Last year, Facebook began streaming various sports on the social media site. In May 2017, Facebook announced that it was going to begin streaming MLB games weekly. On Aug. 8, Sports Techie reported that the social media giant would also air 32 college football games with 14 exclusive games. 
In the spring of 2018, the social media giant began a partnership with Fox Sports to broadcast one BIG3 basketball game every Friday for the rest of the summer. However, the site didn't stop there.
"As a start-up professional sports league, we have an innate flexibility that allows us to adapt and cater to our growing audience," BIG3 co-CEO Jeff Kwatinetz said in a press release according to the website SportTechie. "Given that our fans had an average age of more than 10 years younger than typical basketball fans, we want to provide digital viewing experiences so they can engage with our league in a format that best suits their viewing preferences."
Most recently, Facebook gained the rights for the English Premier League in several Southeast Asian countries and the Spanish La Liga rights in India. In order to do this, Facebook outbid BeIn Sports and Fox Sports, major worldwide broadcasters. Interestingly, Netflix and YouTube were also reported to have interest in some English Premier League rights.
On Aug. 9, ESPN announced a rights deal with Serie A to show 300 matches from Italy's top soccer league on ESPN+, the network's new subscription OTT service.
In the spring of 2018, Netflix reiterated that it wasn't interested in streaming live sports. But YouTube has been aggressive in leading the cutting the cable movement. Among these big names in the United States, Amazon, Verizon and Twitter have jumped into the live streaming coverage for the MLS and even the NFL.
One name many in the United States might not know though is DAZN (pronounced as da-zone). The new streaming service is looking to become the "Netflix for sports," and it stunned the boxing world when it announced a broadcasting deal with Matchroom Boxing. Shortly after that move, DAZN then made another deal with MMA promoter Bellator.
As DAZN's tries to break into the U.S. sports market, it is straying from the traditional pay-per-view model that is common in boxing and MMA. DAZN, which has been streaming sports in Australia, Germany, Switzerland, Canada and Japan, will be launching in the United States on Sept. 10, and it will cost subscribers $9.99 a month with a one-month free trial.
"The U.S. boxing market needs shaking up," DAZN CEO James Rushton said, according to The Drum. "I don't care how much of a boxing fan you are, you can't tell me paying $70, $80, $90, $100 for a fight is good value."
While the streaming network understands that boxing and MMA is its entrance into the U.S., DAZN is planning to expand into the other popular major league sports such as the MLB, NBA and NFL for its presence in the states. However, the cost for these sporting rights will not be cheap.
While DAZN has grown its revenue to about $105 million in early 2018, according to The Guardian, the company's operating losses have grown to about $248 million. The new streaming site will most likely continue to operate in the red, as it buys more and more rights, until it gains a large enough following to gain a profit.
While the world continues to change, there's no doubt that the way we view sports will continue to transform as well.
Kynan Marlin is a journalism student at Arizona State University
Related Articles
DAZN extends NFL Sunday Ticket rights to Canadian cable providers
Tags:
Amazon
,
Bellator
,
BIG3
,
DAZN
,
facebook
,
Fox Sports
,
La Liga
,
live stream
,
Matchroom Boxing
,
MLB
,
MLS
,
MMA
,
NBA
,
Netflix
,
NFL
,
Premier League
,
stream
,
Twitter
,
Verizon
,
YouTube