Business
Youth
Mentoring programs give student-athletes window into life after the game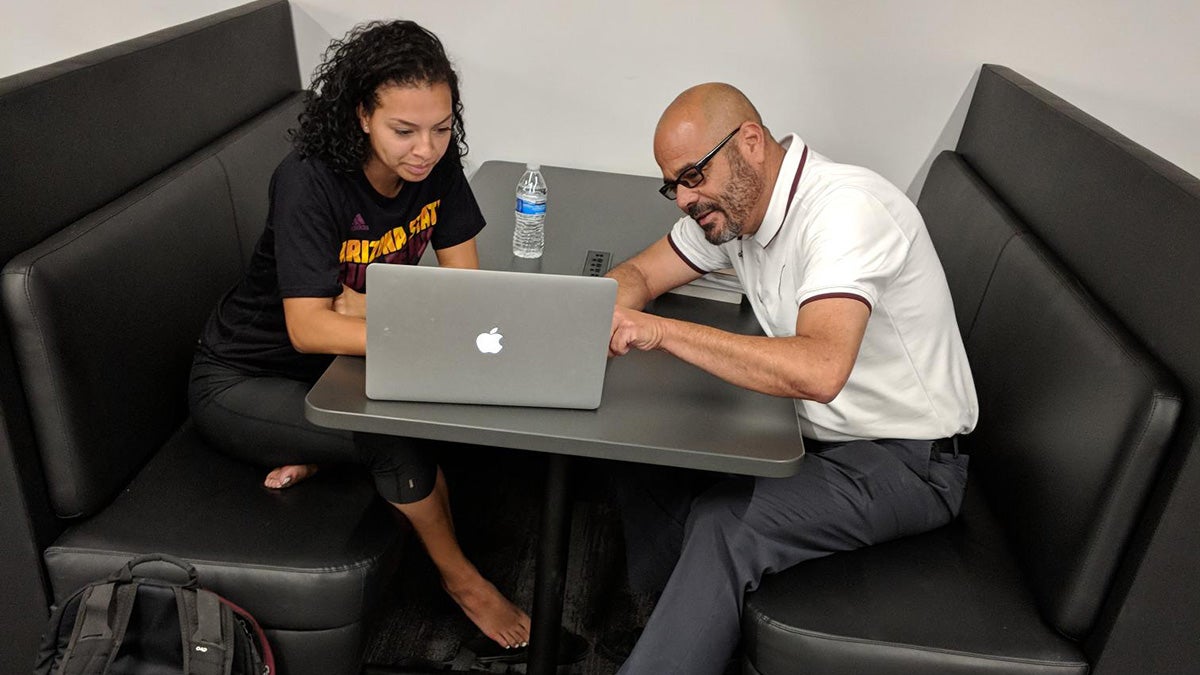 Lee Roy Selmon spent nearly 20 years working in the University of South Florida athletic department.  Rare was a day that went by without him having some kind of impact on anyone who was fortunate enough to be in his presence.
An impact on student-athlete lives is what Selmon, an All-American at Oklahoma and the first overall pick in the 1976 NFL draft by the expansion Tampa Bay Buccaneers, felt was lacking especially when it came to being prepared for the transition from college to professional, whether it was continuing with an athletic career or otherwise.
"It was a big issue with Lee Roy that when he started playing for the Buccaneers he could see that in many ways his teammates were just not prepared," said Selmon's widow, Claybra. "He could see there was a need for (student-athlete education programs) as players coming in from college were unprepared for, first of all, professional sports and also unprepared for life in general."
As the youngest of nine children Selmon, a member of the Pro Football Hall of Fame and the College Football Hall of Fame, knew something about mentoring. During his time at USF, which included a three-year stint as athletic director, he often provided advice and guidance to student-athletes. Today, USF's four-and-a-half-year-old Selmon Mentoring Institute has been helping prepare student-athletes to make the transition from college to the next chapter in their lives.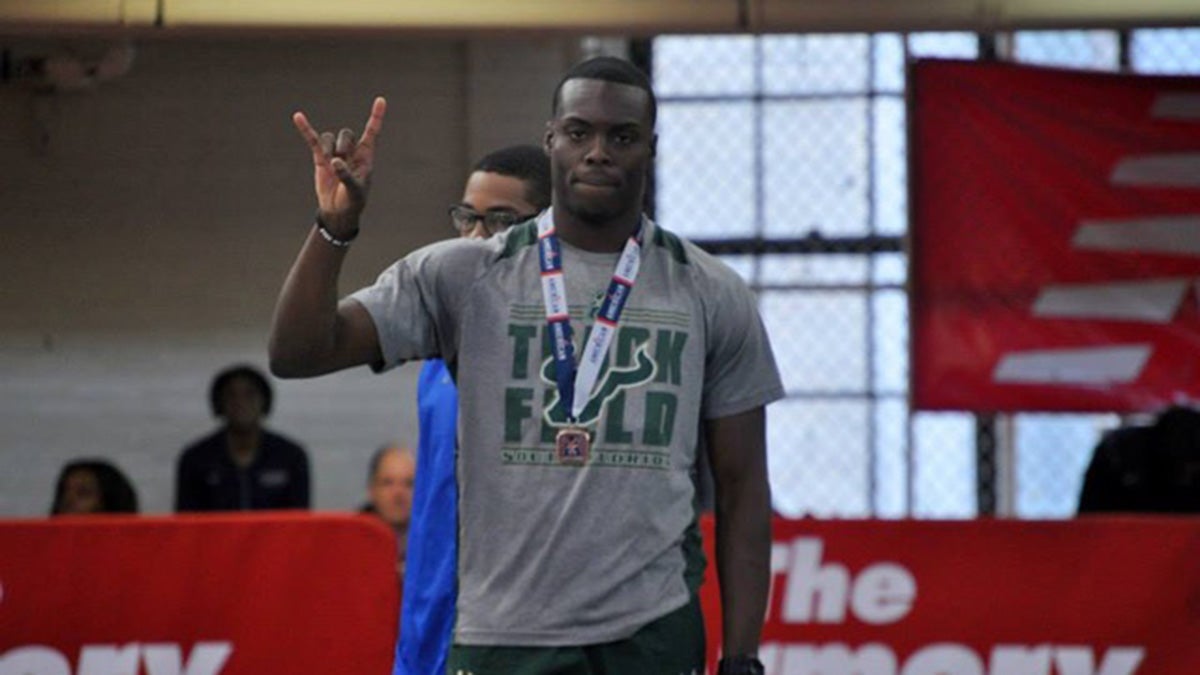 Beginning with sophomore year those enrolled within the institute take a career development class. The preference is to have student-athletes move into the mentoring part of the program the next academic semester, depending on athletic and academic schedules.  
[beauty_quote quote=' "Thinking about all the things I learned while going through the Selmon Mentoring Institute, I figured that my skills, interests and values translated better into doing what I am doing today as a mental health counselor." - Giscard Petion, former South Florida track athlete ']
With the help of program director Kristen Harris, student-athletes are paired with a mentor, who is an established businessperson within the Tampa Bay community. The mentor, who may or may not have a connection to the university, provides exposure to the student-athletes' chosen career field. During their remaining time at USF, student-athletes can maintain a relationship with their mentor while staying in contact with the institute for further career planning.   
"During their junior and senior years the hope is they would stay connected with their mentor," said Harris. "During their junior and senior years the student-athletes remain in touch with our staff with regard to internships and other career development opportunities."  
Giscard Petion is a former track and field star who earned multiple American Athletic Conference honors during his time at USF. He is appreciative for the opportunities the Selmon Mentoring Institute provided and continues to provide today. Not the least of which is that it helped set his career course.  
"Thinking about all the things I learned while going through the Selmon Mentoring Institute, I figured that my skills, interests and values translated better into doing what I am doing today as a mental health counselor," said Petion, who three years after his time at USF is enrolled in a clinical mental health counseling graduate program at the University of Central Florida where he serves as a graduate assistant advisor to first-year students. "The program exposed me to a lot of things that I use to this day and will continue to use."
Selmon, who passed away in 2011, was only 23 and early in his NFL career when he was employed by the former First Florida Bank. That opportunity provided him a platform to speak to community business leaders about the need for some kind of mentoring program that would benefit student-athletes transitioning from college to pro. Sadly, he never saw the program that bears his name come to fruition. Still, the level of integrity, care and compassion that he exuded every day serve as the program's bedrock.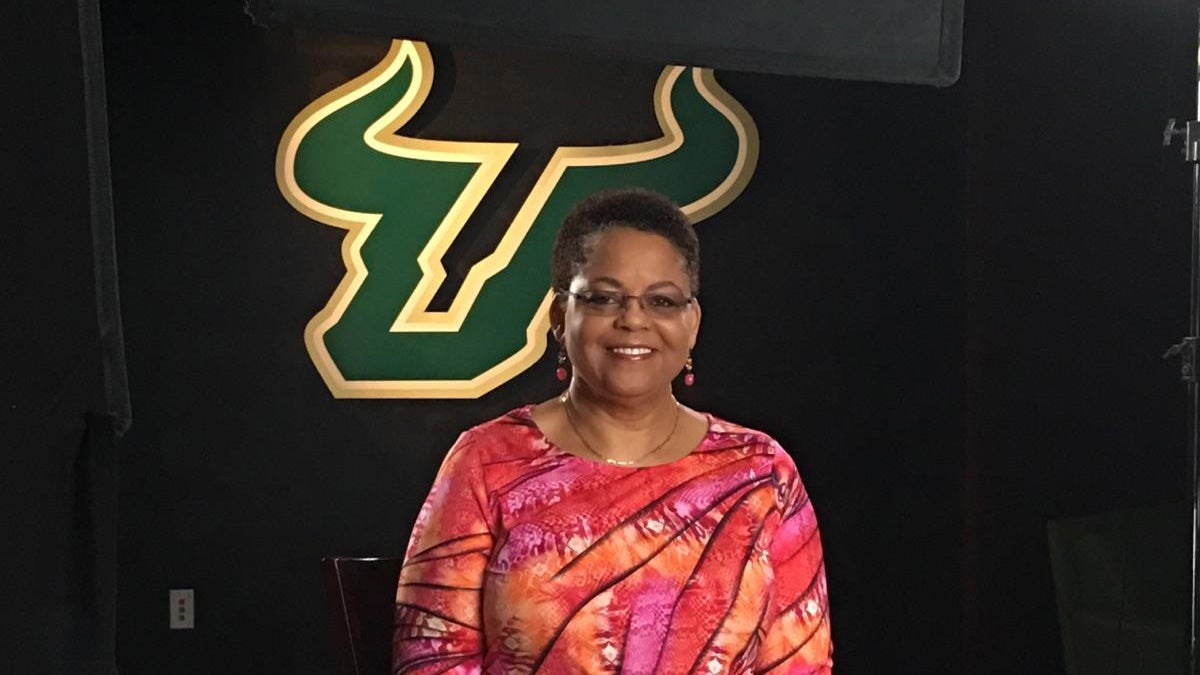 "The biggest challenge was to honor who Lee Roy was and make sure that was the thread throughout the entire program," said Jodie Libadisos, USF's Associate Athletic Director, Student-Athlete Enhancement, who was intimately involved with the program during its launch through its first couple of years. "We created it with the ideas of his compassion and his integrity while keeping his legacy alive and making sure that his presence is not only known, but felt throughout the student-athlete population."
While not necessarily drawing on an iconic figure, there are a number of universities and colleges that provide student-athlete career enhancement.
The University of Pennsylvania's mentorship program started with a single sport. In 2006 then-wrestling coach Rick Bowe, who was a letter-winner at the school, launched the Penn Wrestler Mentor program. The idea was to pair a student-athlete in the wrestling program with a Penn wrestling alumni for the purpose of career guidance. Other sports ultimately followed suit.
"As the years went on with wrestling, it really got the attention of our alumni community and it developed so that we could apply it to other sports," said Jake Silverman, an assistant athletic director at Penn, who serves as the program's primary contact.
As Penn's program has grown beyond the wrestling team, it continues to be sport specific in that it pairs a student-athlete with an alum, who was not only a student-athlete at the Philadelphia-based Ivy League institution, but played the sport in which the current student-athlete participates.  
[beauty_quote quote=' "This is done to be able to complement their resume and to get some hands-on insight or understanding of the career they want to be in." - Alonzo Jones, Arizona State associate athletic director ']
"Ideally you want to find the perfect match for everyone," said Silverman.  
What works for one student-athlete in one sport may not work for another student-athlete in another sport. Hence, the timing of being paired with a mentor can differ by student-athlete and sport.
"Everybody falls under the mentor program umbrella, but each sport operates and governs itself," explained Silverman. "For example, if the women's soccer program did not want to pair up its freshmen until their sophomore year, it can do that."
Brock University in St. Catherines, Ontario has a model similar to  USF's in that its mentors come from the regional business community and may not have had any previous ties to the university. A difference is that the Brock Sports Mentorship Program, which was launched last fall, is a donor-based initiative where mentors provide a minimum of $1,500. Donations are used to fund scholarship programs.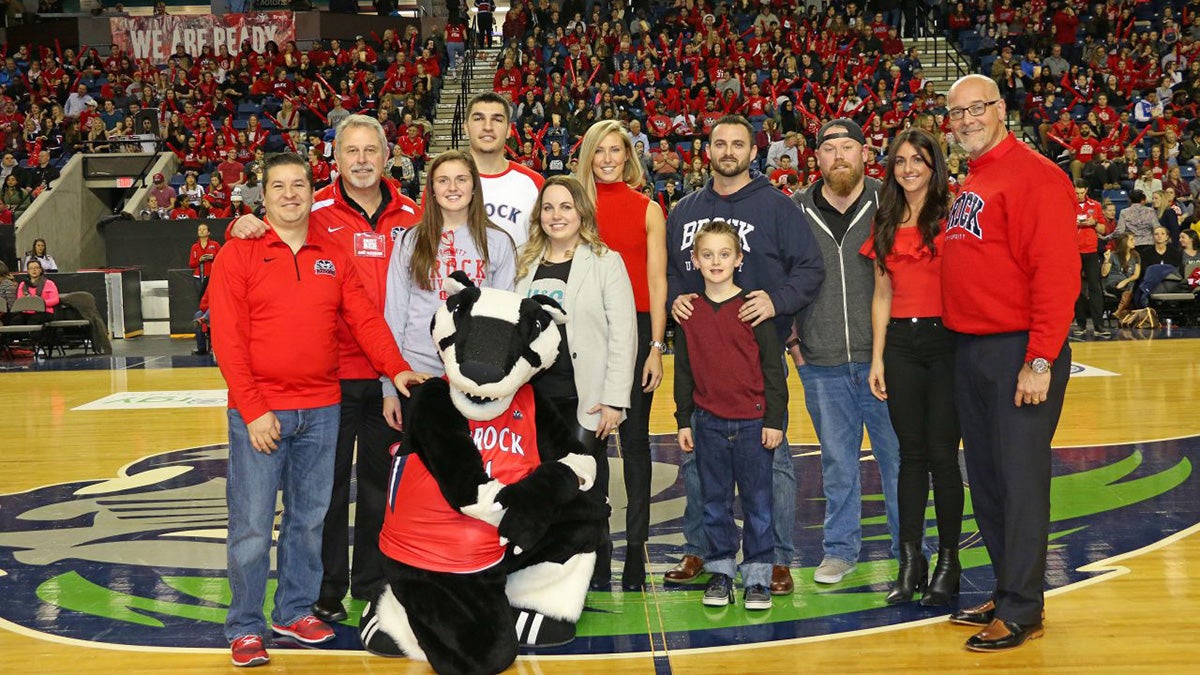 The mentorship program creates financial support while providing student-athletes the opportunity to interact with a member of the business community. In building its mentor base Brock officials have gone the formal route of meeting with businesses and corporations to introduce the program. They have also provided awareness through less formal channels such as introducing mentors at basketball games. From there, word of mouth could have a domino effect as far as heightening the program's awareness.
"We have to go out to the community and really recruit the mentors, tell them about the program and typically get them engaged in the program," said Neil Lumsden, the university's sports director. "Unfortunately, it is not like they will come flocking to us. It is a sales piece without a sales intent, necessarily, but mentorship intent. We would hope that there would be momentum in the community after so-and-so talks to so-and-so that they go, 'Eh, I like that idea.' Then they talk to somebody. That's in large part how it could really take off."
Through its Office of Student-Athlete Development, Arizona State University has been helping student-athletes launch their post-college careers. While the office staff provides support as far as acclimation to college, underscoring the importance of academics and life skills from Day 1, the back end of the college career focuses on the day student-athletes graduate.
"Following sophomore year it is all about what you are going to be doing the day after graduation," said Alonzo Jones, Associate Athletic Director, Inclusion and Championship Life.  
A career readiness course that provides resume building, mock interviews and the like help prepare for internship opportunities. Complementing that experience is a professional guide program, which is like a mentoring program in that a member of the greater Phoenix business community works with student-athletes.  
Based on how student-athletes respond to a survey that gauges career aspirations, they are connected with a career guide who has been within a given professional field for a number of years.  
"We then ask that the guide work with the student-athletes to secure a summer of work exposure," said Jones. "It could be with the guide's company or someone within their network. This is done to be able to complement their resume and to get some hands-on insight or understanding of the career they want to be in."
Jones said roughly 80 percent to 90 percent of the career guides are former ASU student-athletes or affiliated with the university in some way shape or form. By senior year when it is time to apply for a job and/or grad school, the relationship between the student-athlete and professional continues.  
"Whatever their aspiration is, it is under the watchful and supportive eye of the professional guide in addition to our Office of Student-Athlete Development staff, which is also working with them," said Jones. "We will meet with our sen iors on an individual basis to sort of track that progress and help them identify companies and entities to which they could apply. Our goal is that they will have interview opportunities in late fall and then job offers in early to mid-spring, so that they address the question of, 'What's next?' prior to graduating."
Providing the ability to answer that question sooner than later underscores a primary goal of student-athlete mentoring or enhancement programs.  
"The real-world opportunity is what is important to introduce them to," said Lumsden. "What it comes down to, is that our responsibility is to attempt to equip these young people the best we can."
The lack of such opportunities at universities in Sweden, which do not have formal athletic departments like those of colleges and universities in North America, is what prompted the formation of Sport Campus Sweden.  
[beauty_quote quote=' "I thought, 'Why can't we create a similar situation in Sweden?' So that is how it started." - Willy Berggren, operations manager for Swedish Sports Confederation ']
Founded in 2003, SCS is a cooperation between six Stockholm-based universities. It offers students who are serious about combining "dual careers" of sport and education a staff of more than 20 specialists who provide, among other things, personal development and life skills instruction on top of the education they are receiving at one of the partner universities. As with most college-age athletes in Sweden, those enrolled at SCS compete athletically in one of the thousands of clubs organized under the banner of the Swedish Sports Confederation.  
"I visited the United States four times, traveling around to different colleges and seeing how they work with athletics," said Willy Berggren, who was instrumental in the launch of SCS and who serves as it operations manager. "I thought, 'Why can't we create a similar situation in Sweden?' So that is how it started."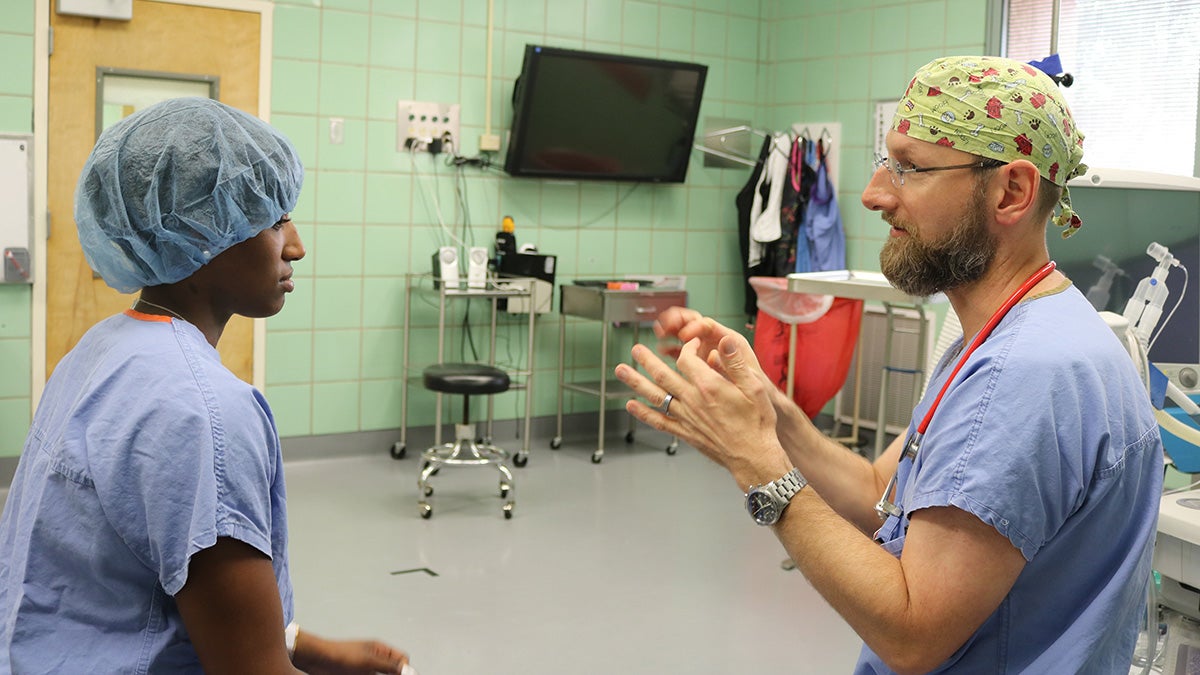 The programs at SCS, which currently has 72 students enrolled, are very similar to the counseling provided within athletic departments across the U.S. and Canada. Not the least of which is balancing the on- and off-field demands while looking ahead to the day athletics is no longer part of the equation.
"We have a seven-person staff working with them if they have trouble with just their studies," said Berggren, who noted students spend three to five years in the program. "The other part of this is we have support in what we call physical health, sport management and nutrition and mental training. People realize that we must have some kind of support system because, in Europe, studies are going to be more and more important to create a good situation when the sports career is finished."
Whether it is an institution in the U.S., Canada or a European nation, the need to provide real-world opportunity serves as an invaluable education experience regardless of whether an athletic career continues beyond campus borders.   
"A sociologist once told me the most important word for anybody's development beyond levels they can imagine is 'exposure,'" said Ken Shropshire, CEO of the Global Sport Institute at Arizona State and former director of the Wharton Sports Business Initiative at the University of Pennsylvania. "If you can start off with that exposure in college, then that is even better. You can't aspire to be things you have not seen before. At college we could all name dozens of study center type setups, get-togethers with alums or whatever, but the formality of reaching into the local business community in a structured kind of way is a great way for that exposure to occur."  
The exposure student-athletes are experiencing is something that would make Lee Roy Selmon very proud.
"It is really neat for me to see the excitement, to see the growth and hear about what student-athletes have gotten out of the program," said Claybra Selmon. "It is so gratifying and rewarding to me. It always makes me think about Lee Roy because this was exactly what he wanted to see happen."
Tom Layberger  has spent more than 25 years as a writer, editor and web producer for various outlets, including the Versus network for whom he managed NHL and college football content.
Tags:
Arizona State University
,
Brock Sports Mentorship Program
,
Brock University
,
Claybra Selmon
,
College Football Hall of Fame
,
Giscard Petion
,
Kenneth Shropshire
,
Lee Roy Selmon
,
mentor
,
Penn
,
Penn Wrestler Mentor program
,
Pro Football Hall of Fame
,
Rick Bowe
,
Selmon Mentoring Institute
,
South Florida
,
Sport Campus Sweden
,
student-athlete
,
Swedish Sports Confederation
,
USF
,
Willy Berggren