Business
Culture
Diamond girls: 75 years ago AAGBL broke sport barriers for women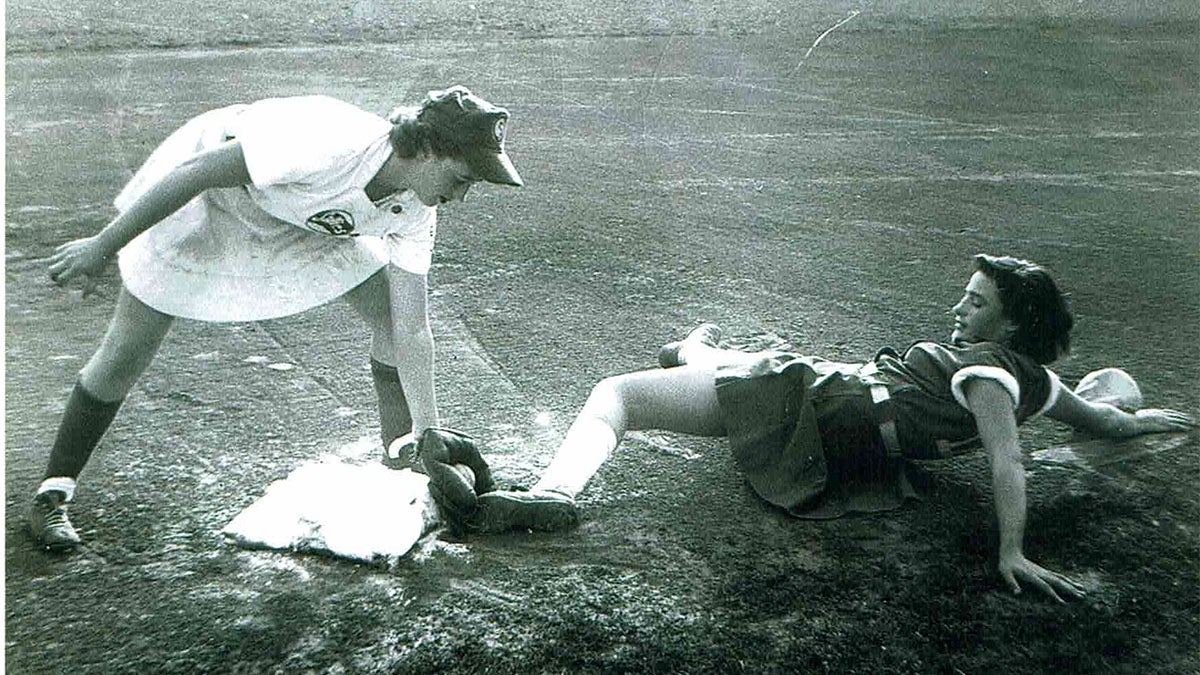 Betsy Jochum didn't know what she was getting herself into.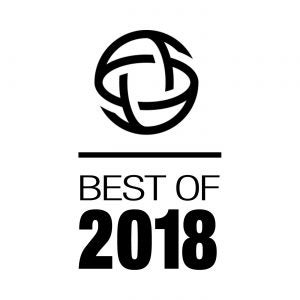 The lifelong tomboy was 22 years old in 1943 when she read in her hometown Cincinnati newspaper that Philip K. Wrigley was holding tryouts for a new women's baseball league he was creating. That was about all she knew.
Jochum, working an office job and full of fresh memories of how difficult it was to earn a living during the Great Depression, had a pretty good arm and a mighty bat when she played softball with her company team. She figured, why not?
"It's always nice to get paid to play a game, so I thought I might as well try," Jochum said recently.
She tried out for this new league Wrigley, the chewing-gum magnate and Chicago Cubs owner, thought might be a complement to a faltering Major League Baseball, which had lost so many men to service in World War II. Of the approximately 500 women who showed up, she was part of a smaller group of 280 invited to Wrigley Field for another tryout.
She was one of 60 women chosen to form the first four teams of the All-American Girls Professional Baseball League.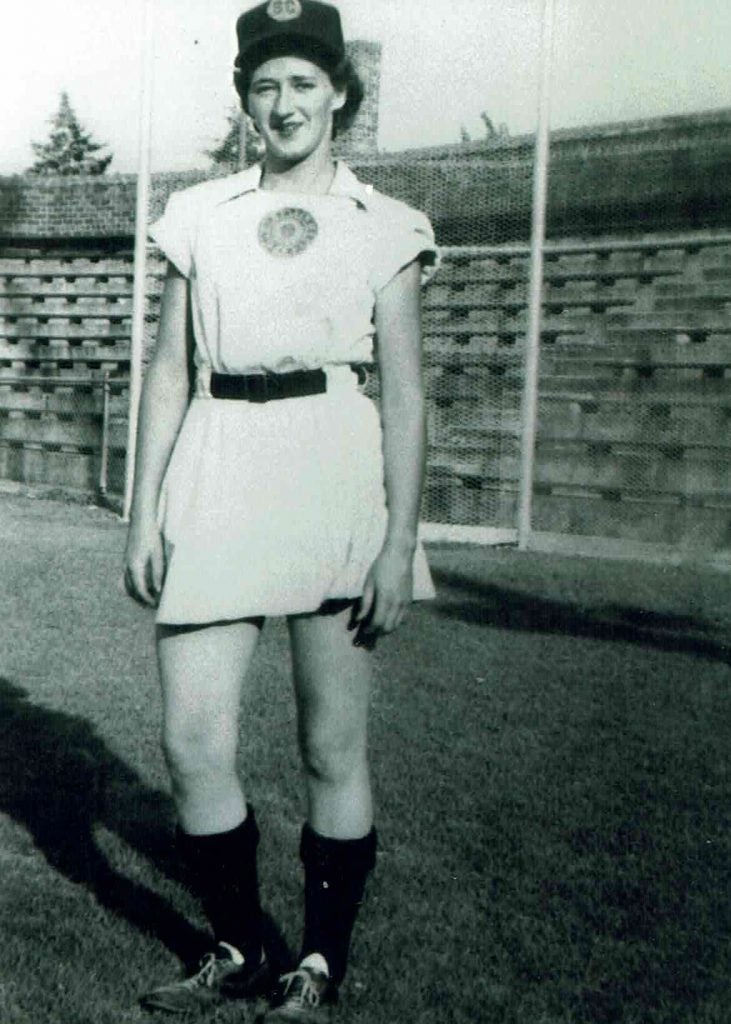 Jochum is 97 years old now and one of the few surviving original players from the first year of the AAGPBL. She was there when it started May 30, 1943, playing for the South Bend Blue Sox, and continued for five of the 12 seasons it existed.
The league made famous by the movie "A League of Their Own" was a novelty and a triumph, a successful experiment and a once-in-a-lifetime experience that will never be replicated. The women played in uniforms resembling modified dresses that made sliding into bases a real treat, had to attend "charm school" the first two seasons, had strict rules about acting like "ladies" and had chaperones throughout the existence of the league. And yet ...
"It was the most wonderful time of my life," said 83-year-old Katie Horstman, who played for the Fort Wayne Daisies from 1951-54.
It was a time when women could play baseball — not softball — and be paid for it.
And it came decades before Title IX.
To this day, the women who played in the league aren't sure if they blazed trails or made headway in women gaining acceptance as equals during the more than a decade the league existed. That's despite the fact that sometimes, even now, fans thank them for what they did for breaking down barriers for women in sports.
"It ain't true, as far as I'm concerned," said Lois Youngen, an 84-year-old who played in the league 1951-54. "It's Title IX that made the move."
No matter what the accomplishments, as about 80 surviving members of the league prepare to celebrate the 75th anniversary of its founding, they say they will always have the fondest of memories.
THE START
Wrigley is credited with having the idea to start AAGPBL when minor league baseball teams began disbanding in the fall of 1942 after many men were drafted to serve in World War II. Fearing this might lead to a collapse of Major League Baseball, and hoping to find a way to occupy ballparks when teams played away from home, Wrigley asked Ken Sells, assistant to the Chicago Cubs' general manager, to lead a committee to come up with solutions to prevent possible revenue loss. The committee recommended a girls softball league.  
What actually formed was an amalgamation of softball and baseball. At first, pitchers threw underhand, but used MLB rules of play. The length between bases was shorter than in baseball, and the pitcher's mound was farther away from home plate than in softball. Still, the pitchers mound was only 40 feet from home plate — it is 60 feet, 6 inches in MLB today — and pitching dominated the league at first.
"Our game was base-running and hit-and-runs and double steals and stealing home," Youngen said.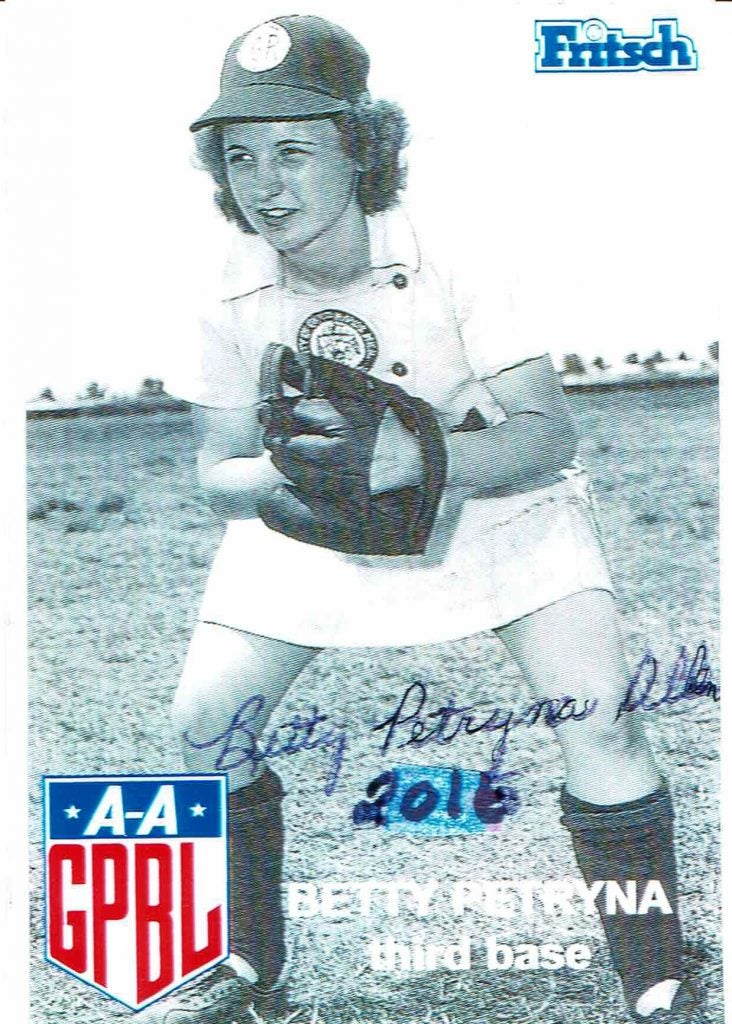 Even so, Jochum was known as "Sockum Jochum" for her power-hitting abilities, and she led the league in batting in 1944 with a .296 average.
Four original teams — South Bend Blue Sox, Rockford Peaches, Racine Belles and Kenosha Comets — made up the AAPGBL, even though Wrigley's original intent had been to fill off-dates at major league stadiums. Wrigley agreed to fund half of each team's operating cost as the league got off the ground. Player salaries ranged from $45-$85 per week. At a time when $1 could buy a "pot roast dinner," according to Youngen, that was a fortune.
"My mom, she thought it would be a good idea for me to work to make a living," Horstman said. "That's the only reason I could pay my way through college."
A board of trustees that included Wrigley, Brooklyn Dodgers president and general manager Branch Rickey, and Sells was formed to manage what originally was organized as a nonprofit.
Teams were managed by former major league players, another gimmick Wrigley thought might draw fans. Among the first managers were Bert Niehoff, John "Josh" Billings and Eddie Stumpf.
In that first season, consisting of 108 total games, 176,612 fans witnessed the women playing their softball/baseball hybrid. It was enough to persuade organizers of AAGPBL to continue with the league — and expand.
THE KEY YEARS
In 1944, two teams were added — Minneapolis and Milwaukee — and overall attendance increased. When Wrigley saw that WWII would not lead to the disbandment of Major League Baseball, he sold the AAGPBL to Chicago advertising executive Arthur Meyerhoff. League expansion and publicity reached its peak under Meyerhoff and by 1948, 10 teams were competing and 910,000 fans came to watch games.
Over the years, the rules changed so the game more closely resembled baseball: underhand pitching morphed to sidearm pitching until by 1948 overhand pitching was required. The ball shrunk from what started as a 12-inch circumference softball to a 9-inch baseball by the time the AAGPBL disbanded in 1954. The distance between bases increased to 85 feet by the time the league ended, and the pitcher's mound was 60 feet from home plate.
"Every year it changed gradually, so it didn't bother us," Jochum said.
The core values of the league, where femininity was a priority, remained. During the first season, players were required to attend Helena Rubenstein's charm school, where they learned everything from personal hygiene to acceptable mannerisms and a dress code.
"Well, it didn't hurt anybody," Jochum said. "It helped some of the people. Others, it was just something you do anyway. Everybody learned something."
Jochum remembers being allowed to wear shorts on bus rides to road games, but having to pull on skirts before disembarking gracefully from the bus.
"We had very strict rules," she said.
Chaperones kept watch over players, helping with everything from checking everyone into hotels on the road to patching torn uniforms or treating injuries and lending a shoulder to cry on when players needed someone to talk to.
"She was your mother away from home," said Youngen, who was 17 when she joined the league in 1951. "I didn't have any trouble with any boyfriends, so I didn't have to go cry on her shoulder. I was a little young for that."
Aside from the quirks, the AAGPBL also showcased women's abilities on the ballfield.
Jochum was such a standout all-around player that she moved with ease from the outfield to the pitcher's mound when the league switched to overhand pitching. League lore still lauds the time she caught a ball barehanded in the outfield.
"I was playing left field and it was hit to my right over my head and it was just easier to catch it barehanded than to try to get your glove over there," she said simply.
Horstman boasts she was a "farm girl" who grew up in rural Ohio and once hit a home run in Fort Wayne that traveled 360 feet. Her manager at the time, former MLB player Jimmie Foxx, marveled at her swing when he first saw it.
"When I got up to bat, he says, 'Oh, are you a farm girl?' I says, 'My gosh, does it look like it?,'" she said. "He says, 'No, it's the way you hold your bat and the way you swing. You have to be a farm girl because I never saw a girl swing as hard as you do.' I was so happy."
And Youngen, who grew up playing catcher to her former Kent State pitcher father's tosses, caught one of two perfect games in the history of the AAGPBL. She remembers not talking about the accomplishment pitcher Jean Faut appeared headed toward during the contest, and a spectacular diving, outfield catch that saved the perfect game. And she recalls calling pretty much every pitch Faut threw in that September 1953 game.
"I don't think she waved me off too often, let's just leave it at that," Youngen said. "I think I would have remembered that."
AFTER THE LEAGUE
After the 1950 season, team directors voted to purchase the AAGPBL from Meyerhoff and operate the teams independently. Suddenly, there was no centralized control of publicity and player procurement, and the league began to falter.
By 1952, only six teams remained. By 1954, the AAPGBL was down to five teams: Fort Wayne, Grand Rapids and Kalamazoo — along with South Bend and Rockford, the only two teams that endured for the entire 12 seasons of the league.
The league disbanded following the 1954 season, though a national touring team composed of All-Stars such as Youngen and Horstman traveled around the country through 1958 playing men's teams.
The "Allington All-Stars" — named after manager Bill Allington — traveled more than 10,000 miles in a caravan that included Allington's station wagon.
"I don't know how many games we won, but we'd put on a good show and we'd show people that we could really play ball," Youngen said.
During those years, Horstman remembers playing a game in North Carolina where she had one of her funniest exchanges.
"Hey Yankees, go home!" a young fan in the stands called out to her.
"Yankee? I'm not a Yankee fan. I'm a Reds fan!" she responded.
"Oh, are you a Communist?" the fan retorted.
"What?" she said, puzzled.
"The dugout was just roaring," Horstman said. "I thought, 'Oh my God, these Southern people are really different.'"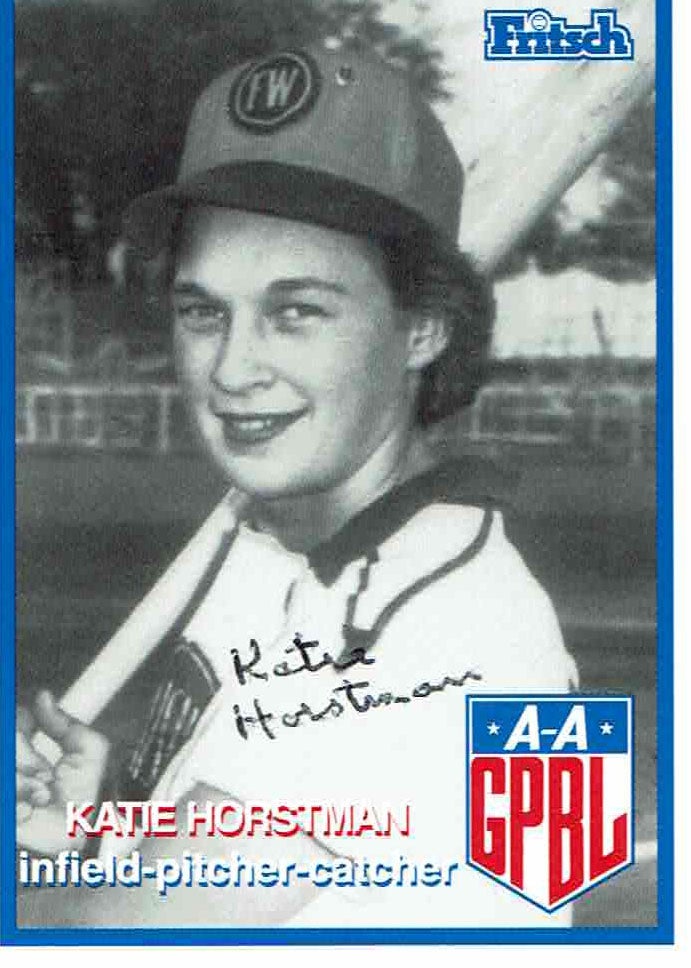 But once the touring team was done, the women returned to the real world. Jochum settled in South Bend, earned both her bachelor's and master's degrees in physical education and taught physical education at South Bend schools. Youngen earned her doctorate and retired as director of physical activity and recreation services at the University of Oregon. Horstman — after a failed stint as a Catholic Franciscan nun — became a physical education teacher and nationally celebrated track and field coach.
More often than not, when they told people they once played in a professional baseball league, they were met with skepticism.
"Nobody would have believed us before that movie came out," Jochum said.
That movie — "A League of Their Own" — came out in 1992 and changed the perception of the 600 women who played in the AAGPBL. Suddenly, players became chapters in history books and were recognized by local organizations who wondered why the women never mentioned playing professional baseball.
"I tried, but there was no frame of reference," Youngen said. "Let's just say no one would have known we existed if it (the movie) hadn't come out."
Now, AAGPBL alumnae sign autographs and attend annual reunions. But this year's in Kansas City, honoring the 75th anniversary of the league's formation, is only expected to draw about 20 former players. Their numbers are dwindling as the years go by,, and some players are finding that appreciation for what they once did is being lost, as well.
"The people that appreciate us are people with gray hair," Youngen said. "When I hand out a signed baseball card to a 20-year-old that plays Division I softball, I think it becomes a bookmark somewhere in her American lit book. When I give one signed to a 60-year-old or 70-year-old, it goes on their refrigerator along with their grandkids' (photos)."
No matter what, they will always have memories of their accomplishments, of a dozen years when women were paid to play baseball and fans came to watch them.
And they will always have the knowledge of one more thing.
"We were damn good ballplayers," Youngen said. "I think today's fan would have enjoyed our caliber of play immensely. And we were good."
Jodie Valade is a freelance journalist based in Charlotte, N.C. Her work has appeared in the New York Times, USA Today and Charlotte magazine, among others. She is an alum of The (Cleveland) Plain Dealer, Dallas Morning News and Kansas City Star.