Business
'Hotel living,' long drives: NBA's two-way contract provides challenges, opportunities for players
Cronkite News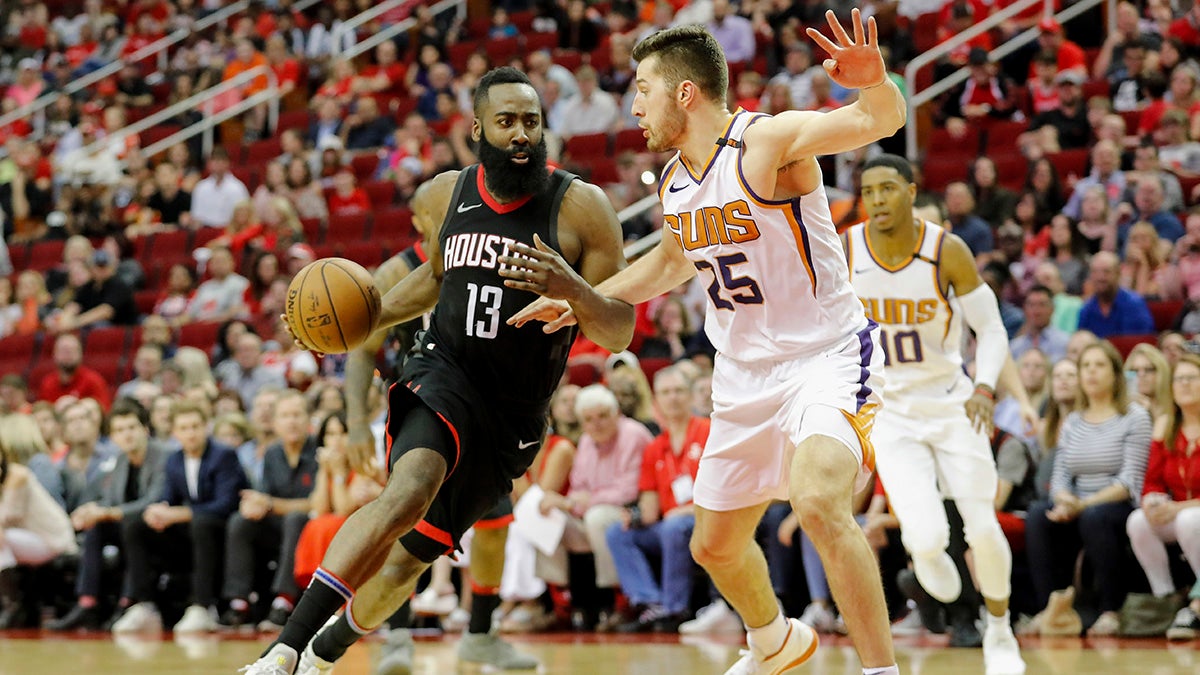 Between Prescott Valley, where the G League Northern Arizona Suns play, and Phoenix is 92 miles of highway. Danuel House and Alec Peters are quite familiar with a route that is their regular commute to play for the Suns. It's just another day in the life of a two-way player.
The two-way contract is a new concept in the NBA, introduced for the 2017-18 season. The contract permits an NBA team to sign two players to a deal that allows them to split time between the parent team and the G League affiliate.
One way that players try to get to the NBA is through the G League, the "minor league" of the NBA. It gives them a chance to showcase their skills with the hope an NBA team will take a chance on them.
Forty players participated in the ninth annual Elite Mini Camp recently in Chicago, where NBA general managers were watching as they prepare for their team's upcoming summer leagues and training camps.
According to scholarshipstats.com, 550,305 students played high school boys basketball during the 2016-17 season. Of those 550,305 players, 32,852 played NCAA college basketball. How many of those players played Division I basketball? Try 4,953, or 0.9 percent.
The odds of those high school players being draft in the NBA? A mere 0.00008 percent. It's easy to see why players would do whatever was necessary to have a shot at the NBA.
The flexibility that comes with the two-way contract allows the parent team to have more room to maneuver around its roster. At any time during a season, the maximum amount of full-time NBA players a team can have on its roster is 15. The two players that are signed to a two-way contract are additions to the roster, bringing the maximum amount of players on a roster to 17.
The catch? A two-way player can spend a maximum of 45 days with an NBA team. The rest of the time must be spent with the G League affiliate.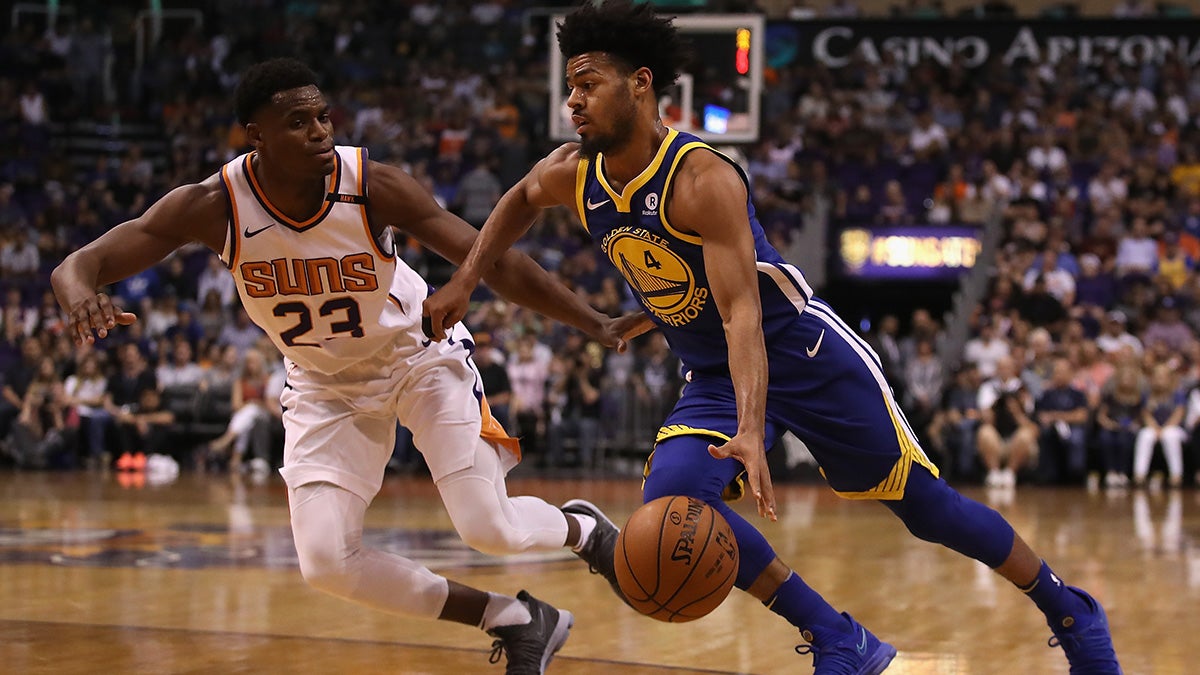 Although having two players with the ability to help out the parent team is valuable, it handicaps players and the team at certain times, former Suns coach Jay Triano said.
"Danuel House was playing well and then he ran out of days and then we were looking at, 'Josh (Jackson) or T.J. (Warren) isn't going to be playing a lot of days here.' He goes back down and we were fortunate enough to bring him back at the end of the year so I think it can probably be tweaked a little bit," Triano said.
The Suns had two players signed to the two-way contract this past season: Alec Peters and Danuel House. The two players have experienced the up and downs that come with being a two-way player.
"My time as a two-way player has been wonderful. It has given me a chance to play at both levels and learn more about basketball," House said. "I do think that the NBA should continue to implement the two-way contract but they need to work out the kinks."
The life of a two-way player is one of high emotions, or, as House describes it, nerve-racking.
"You always feel like you need to do good, you feel on edge all the time," House said. "Sometimes it takes away your focus on basketball going back and forth all the time."
For Peters, life has been as expected.
"A little hectic at times, kind of getting thrown every which way, but at the end of the day you get to play basketball everyday," Peters said. "Sometimes when you are with the NBA team you don't get as much run, but you get to come back to the G League and play a lot."
Going back and forth is a big part of a two-way player's life. You can show up at G League practice in the morning, and the next thing you know you are driving to Phoenix to suit up for the Suns that night. It is at the whim of when the parent team needs you.
Having to be ready to leave at any given time has led to both House and Peters always having a suitcase packed and doing a lot of "hotel living," as House calls it. Peters also has experienced "hotel living."
"There's been some crazy weeks." he said. "A lot of times at the airport, a lot of times in the car. That's probably been the toughest aspect of it. Sometimes you have to be in five different states in a week and it is what it is. You have to realize that you're a basketball player and that's what you get to do everyday that makes it all better."
House has two young children who would like to see their father more.
"They want to see my all the time, but I can't have them come down to Phoenix, pay for a hotel, and then have them get back home a day later. It doesn't make sense," House said.
For NBA teams, a two-way player provides flexibility.
Instead of sending a player down to the G League for a game while he recovers from an injury, a team can just bring a two-way player up to give him an extra player for a night.
Instead of signing a G League player to a short-term NBA contract while a player is out of the lineup, they can just use one of their two-way players to fill the void.
"I think it serves its purpose for us to be able to keep guys in the organization and have them close by and play lots of minutes so when they do get a chance to come up, they are at the best of their ability and they are able to contribute for us," Triano said.
A two-way player will make $75,000 guaranteed as a G League player. They then have the ability to make an extra $200,000 based on how much time they spend at the NBA level.
Compared to a rookie deal in the NBA, which pays out a minimum of $815,615, the two-way contract doesn't compare to a typical NBA contract. They do make more than a G League player, with an increased salary to $35,000 a year starting in the 2018-19 season. What a two-way player gets to experience is nothing to scoff, said veteran player Jared Dudley, who just finished up his 11th season in the NBA.
"Some of these guys that are on two-ways would have made less money, wouldn't of been brought up, they wouldn't of had the experience that they had," Dudley said.
The two-way contract remains a work in progress. But most agree it is a strep in the right direction.
"You get to be on the NBA level and you should never take it for granted, and any time you come back to the G League you get spoiled because you get to play all the time," Peters said.
Peters thinks he is one of the luckiest people in the world. High school Alec Peters would probably agree.