Youth
Free lessons for youth among efforts to rejuvenate golf at legendary St. Andrews Links
Cronkite News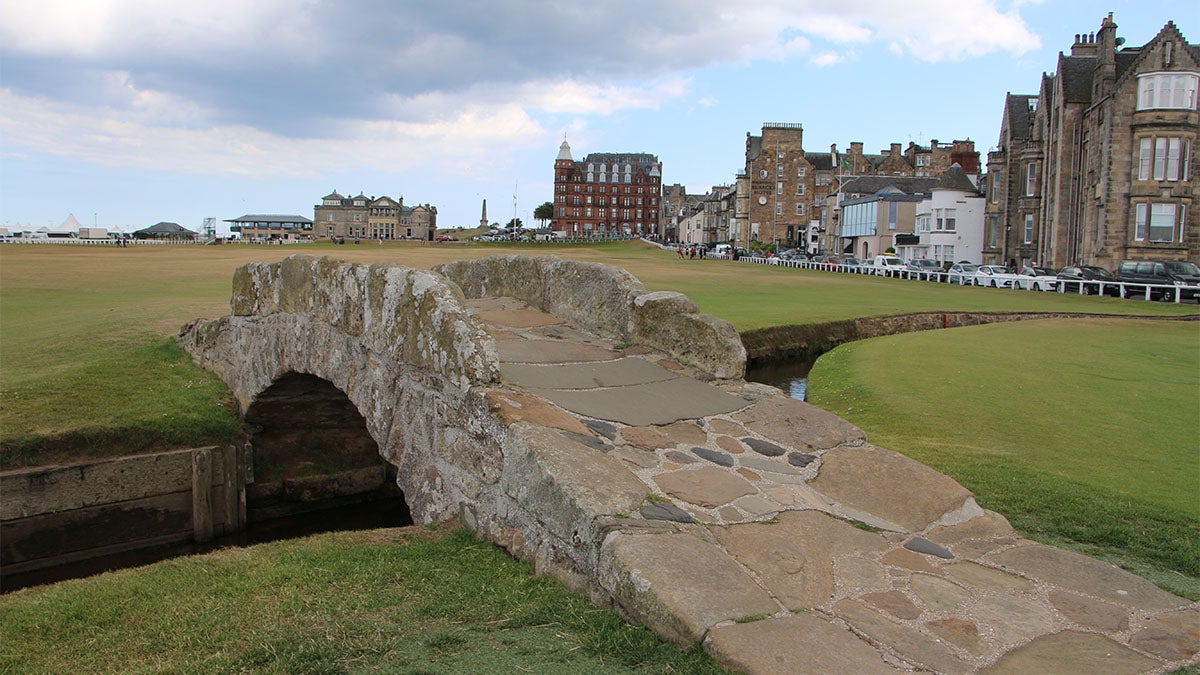 St. ANDREWS, Scotland — This town of about 17,000 people that links the United Kingdom's northernmost country to the North Sea is known for haggis and bagpipes, much like the rest of Scotland.
More than anything, though, it is defined by golf.


The Old Course at St. Andrews is known as the "The Home of Golf," where the game traces its roots to the 15th century. The first written record of golf appeared in 1457 when James II, King of Scots, issued a ban on golfing.
His Majesty was convinced that his subjects were spending too much time playing golf rather than honing their archery skills, which had practical military applications.
Fast forward to modern-day Scotland, where the golf industry contributes £1.17 billion (about $1.5 billion U.S) and provides 20,000 jobs to the economy of a country with a population of about 5.3 million people, according to Ross Duncan, development director of Scottish Golf.
But despite being golf's holy ground, Scotland's interest in golf has waned, Duncan said. His organization estimates the number of country club members throughout the country has slipped by 50,000 since 2007.
It's safe to say all those people aren't at the archery range.
To introduce more Scots to the game, The Royal & Ancient Golf Club of St. Andrews is taking dead aim at young golfers, women and locals who have not learned to play despite living near courses that visitors travel to from around the globe.
"When I was young, I didn't get the opportunity to play golf, and I'm from the home of golf," said Hannah Fleming, a tour guide at the British Golf Museum in St. Andrews. "We've just created the Women in Golf Charter which is going to encourage more women throughout the golfing industry to play golf, to work in golf and to really support women."
St. Andrews, and many other clubs around Scotland, have also created initiatives to bring boys and girls of all ages out to the course, including the St. Andrews Links Junior Golf Association (SALJGA).
Membership in the association is free for boys and girls ages 5 to 16. The program provides young players 50 golf balls at the driving range each week, one-on-one lessons with club professionals, free golf clubs and more.
Blaire Cross, a junior organizer for SALJGA, recognize that golf is competing with fast-paced sports like soccer for interest. So the emphasis is on making learning the game a fun experience, allowing the kids to be kids.
"I think early on, going up against other other sports which are more lively like soccer and football, in golf it could be standing and hitting a lot of golf shots," Cross said, "which, particularly with the younger ones, is not that interesting. So the main focus early on with us is to make it fun."
The requirements to join the program are simple. Children must either live in St. Andrews or attend school in the town.
Niamh Headon, 13, joined when she was 5-years old.
"SALJGA introduced me to golf," she said. "There's loads of opportunities. I mainly play a lot of my medals (monthly competitions) with SALJGA, so I get to reduce my handicap."
Headon currently plays to a 15 handicap and was aiming to drop it to 13 by the end of summer, which would be lower that her father's handicap.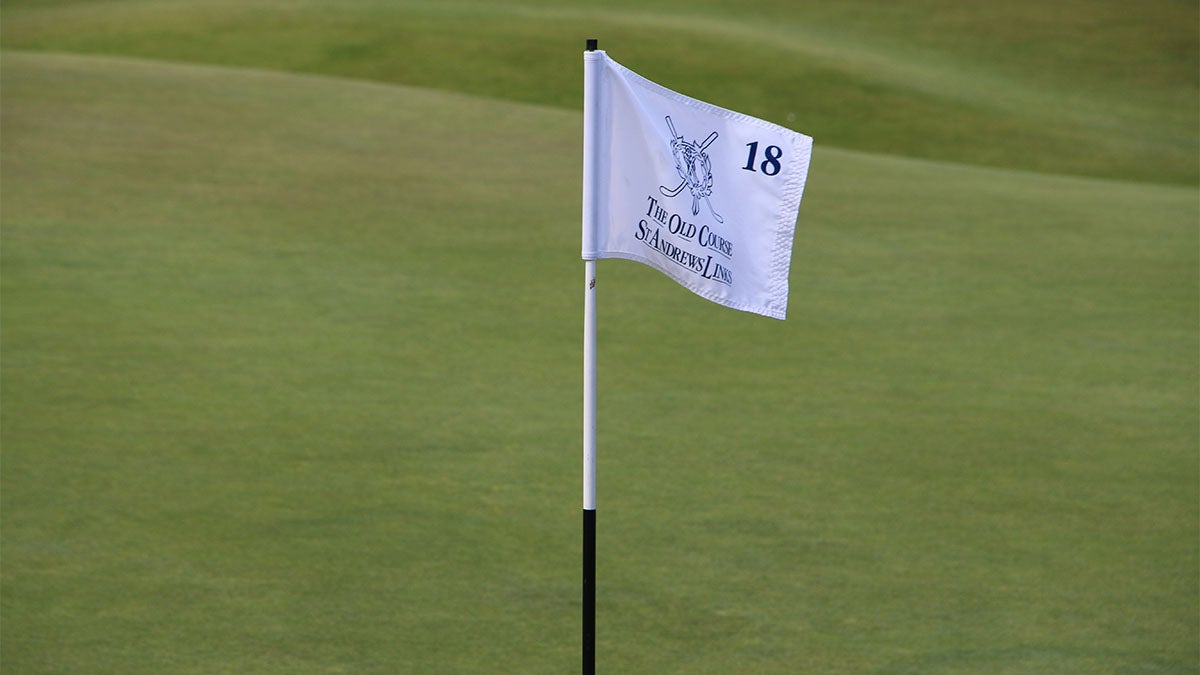 With just nine full-time teaching professionals in the program, SALJGA relies heavily on volunteers to help the children learn the game.
"We have a roster of about 45 adult volunteers," Cross said, "Without people like that ,the program would fall flat. They are Scottish or local people who just love golf and want to get involved."
There is plenty for the volunteers to do. In a five-day period, about 280 children will come in for lessons. Some of the SALJGA volunteers have even become coaches through the years.
And the program does more than introduce children to the game. It often has a ripple effect, drawing parents to the links to spend time with their kids.
"Junior golf plays a role in encouraging moms and dads to get out there," Cross said. "I think it's important to see role models."
With state of the art facilities and support from community members, SALJGA is having a positive impact on the game's growth and popularity. St. Andrews has provided a blueprint that smaller clubs can follow.
And while introducing the game to new golfers is a priority, St. Andrews also is trying to keep players from older generations in the sport and make the courses accessible to local residents.
Charlie Little, a caddie of 12 years at St. Andrews Links, said tourists provide much of the revenue for Scottish courses, but there are incentives to keep the locals coming, too.
"In Scotland, the majority of revenue across the country comes from tourists in pay-to-play style," Little said. "Probably 80-to-85-percent will be visitors and the majority of those will be Americans."
One of the incentives is a "Links Ticket Holder" program.
"The way the membership works to play here, is (players use) what is known as a Links Ticket," Little said. "If you're a resident here in St. Andrews, you buy a Links Ticket and that allows you access to any of the seven courses here anytime you can get a tee-time during the year."
That offer extends to people living in the neighboring town of Fife for a higher fee.
For people like Duncan, Cross and Little, who love the game, the steps are worth taking to preserve and improve the game of golf in its birthplace.
Scotty Gange is a journalism student at Arizona State University. This story was written as part of an Arizona State University Study Abroad program exploring the role of golf in Scotland.
Related Articles
Despite vastly different climates, golf courses have same desire for sustainability
When a golf course is built on special land, do the economic benefits outweigh the environmental impact?