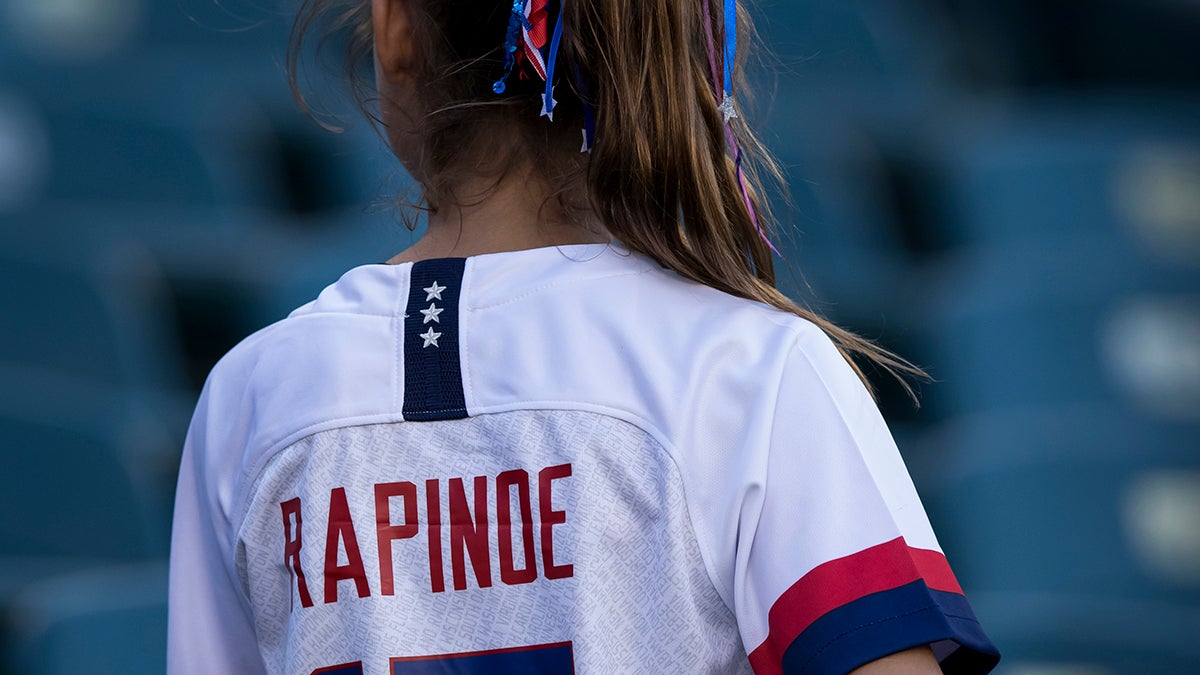 Women have accounted for many of the most memorable moments in American sports over the past several years, and their accomplishments, coupled with the way the #MeToo era, have shifted attention toward a female perspective.

Women's sports have benefited from the change with greater acceptance and more exposure that can be demonstrated through positive retail merchandise trends.
New research by EDITED retail analyst Krista Corrigan shows more women's sports merchandise is available at retailers such as Fanatics and Dick's Sporting Goods than in 2018, and those products have sold at a greater rate than a year ago. 
As a former Dick's employee as well as a researcher, Corrigan believes the data also shows a real change in the belief retailers have in women's merchandise. 
"What you're going to put money behind are things you think are going to do well," Corrigan said. "It's not as simple as, 'if you buy it, they will come,' (but) if you're talking about it, loyal customers of the brand are listening."
While the brands of individual stars such as tennis great Serena Williams are driving the change, team sports have helped build momentum. In particular, Corrigan's research shows, the U.S. Women's National Team that won the 2019 FIFA World Cup in soccer saw significant additional demand in 2019 as did the WNBA. 
Across all the retailers EDITED analyzed – everything from department stores like Macy's to online startups such as Fanatics –  just 35 USWNT products were stocked in 2018. Based upon the World Cup victory and the rediscovered stardom of players like Alex Morgan and Megan Rapinoe, those same retailers stocked more than 500 items in 2019. Morgan's jersey led the way, helping to drive a 38-percent sellout rate across all product lines for Nike, an official partner of U.S. Soccer.
At the same time, retailers were far more prepared for the start of the WNBA season than in 2018. By the early summer, EDITED research showed an immediate spike when the season tipped off in May. In all, WNBA apparel saw an atypical 261-percent leap in terms of total items stocked in 2019. 
New WNBA Commissioner Cathy Engelbert, a veteran of professional services firm Deloitte, didn't carve many specific priorities into stone in her first few months on the job (she took over June 17), but she does see merchandise sales as a clear growth opportunity for the league and a way to ride the empowerment wave from women's sports.
 The WNBA's top jersey sales list shows a discrepancy between the degree of availability for some teams' merchandise compared with others, with four Las Vegas Aces in the top 10 players in jersey sales despite the team's third-place finish in the league in 2019.
"Meeting with the ecosystem around merchandise is something on my list I've already started," Engelbert told The Athletic in August. "I have some ideas around women's empowerment being integrated into the WNBA merchandise. You see these cool shirts all around the country, around women's empowerment. We're working on that. It's a high priority."
A major force in the WNBA's uptick in stocked apparel was Walmart, which increased its investment by 108 percent compared with 2018, according to EDITED. And even with more products available to fans, the average price of all WNBA products more than doubled to $91.88 this year.
"I have some ideas around women's empowerment being integrated into the WNBA merchandise. You see these cool shirts all around the country, around women's empowerment. We're working on that. It's a high priority." – WNBA commissioner Cathy Englebert
Walmart can also be credited for its lucrative apparel partnership with Williams, whose line includes more than traditional athletic wear.
"Whether (customers) watch tennis or not, how can you not be a fan of Serena?" Corrigan said. "People who would not realize she has a clothing line, it makes it accessible for them to order."
Still, the success of players and teams on the field of play is not the only factor in the uptick in popularity for these products. The availability of apparel and other merchandise online via e-retailers makes it easier for companies to directly reach what may be initially smaller groups than consumers of men's sports merchandise. More expensive products are also easier to make available on a company's website because it removes the need to pay to stock the item in-store.
Support and marketing investment from brands such as crystal maker Swarovski and consumer goods giant Proctor and Gamble helped drive demand as well, according to EDITED. And as with the Morgan USWNT jersey, decisions by Nike continue to be a major driver in the industry, both because of their partnerships with Williams, U.S. Soccer and the WNBA and their status as an industry front-runner more broadly.
"They are always a step ahead, they are the elite, in my mind, brand right now that is doing things different and that a lot of brands are benchmarking and looking up to," Corrigan said. "They can bring a lot of viral attention to something."
As big companies embrace female athletes and their stories and these female sports stars continue to find great success, it's hard to imagine the trend won't continue in a positive direction. People like Engelbert and Williams, despite their different roles in sports, see the opportunity to use merchandise to drive fandom and revenue at the same time while their sports grow. 
Companies "have nothing but something to gain with that success," Corrigan said, asking, "How high is high for women's sports? That's the question. Could it one day reach the level of men's sports?"
Brendon Kleen is a freelance writer based in Phoenix